Another spotlight feature of the 2022 Animation Is Film Festival was the anime film Gold Kingdom and Water Kingdom. The new feature is based on the Nao Iwamoto manga, Kin no Kuni Mizu no Kuni. The film marks the feature directorial debut of Kotono Watanabe, who has served as the anime director for such shows as Ore Monogatari and Btooom!
In the world of Gold Kingdom and Water Kingdom, two neighboring countries have been in conflict for centuries: Baikari and Alhamit. After erecting a wall to separate the two, their leaders agree to an exchange, Alhamit will send their most beautiful maiden to marry a bridegroom. Meanwhile, Baikari will send a brilliant man to marry a princess of Alhamit. However, the opposing monarchs refused to go along with the plan, sending a dog and cat. The kind and compassionate princess Sara upholds the ruse that she was sent a husband by Baikari to prevent a war. Likewise, the humble and destitute Naranbayar upholds that he was sent a maiden from Alhamit.
RELATED: ONE PIECE FILM: RED OFFICIALLY SELECTED FOR A SPECIAL SCREENING AT ANIMATION IS FILM FESTIVAL
However, these two star-crossed individuals eventually meet. Circumstances force them to enact respective ruses to act as one another's spouse in the presence of their monarchs. Naranbayar is kind and brilliant. He wants peace between his two kingdoms and knows a way to fix Alhamit's broken waterway that could serve as a potential bridge between the two kingdoms. Sara is not only wise, but she has a kind and compassionate nature that her older sisters are ahead of her in line for royal succession lack. Together, they could very well be exactly what both their homelands need to unite their kingdoms.
GOLD KINGDOM AND WATER KINGDOM IS A CUTE AND FUN FANTASY ROMANCE
Gold Kingdom and Water Kingdom is a cute, charming little fantasy romance. It's a lot like watching an anime take on an old fable or fairytale. Plus, it sprinkles in a lot of anime-style slice-of-life and rom-com material. Gold Kingdom and Water Kingdom was actually much more comedic and goofier than I expected. That's not a bad thing, but at times, the story plays a little too cutesy for its own good.
The story is a bit underwhelming at times and could have used a bit more suspense, excitement, and intrigue. For example, at one point, the Khan of Baikari challenges Sara to a drinking contest while Sara is enacting a ruse and posing as the wife of Naranbayar. Sara accepts the challenge. Unfortunately, what likely would have been a fun, exciting scene is left offscreen, and viewers only get to see the aftermath.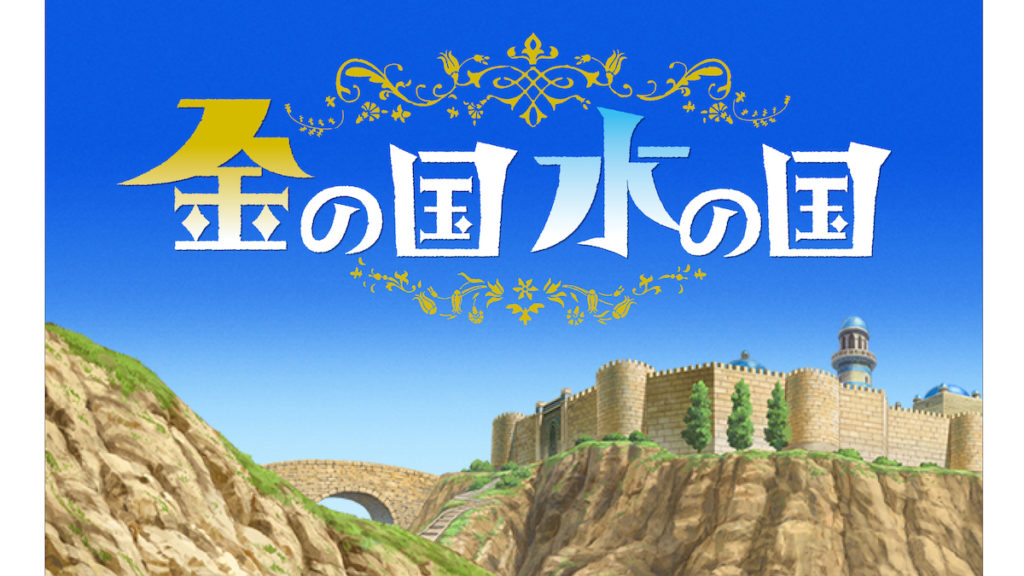 Watanabe and his animators do a good job of making the two kingdoms look very distinct. Alhamit looks to be inspired by the ancient Middle East. The Baikari kingdom looks more akin to Eastern Asia. Each kingdom has its own dilemma. Alhamit is wealthy and controls bountiful trade. However, they are nearly out of water. Meanwhile, Baikari is bountiful in water and natural resources, but the nation is an impoverished one and lacks access to trade routes. It's an interesting conflict with Sara and Naranbayar at the center of it.
Overall, Gold Kingdom and Water Kingdom is a light and airy fantasy romance about two star-crossed lovers from opposing kingdoms who are seemingly destined for one another, and their love could be the key to saving both their kingdoms after centuries of war and conflict. The story is fairly light and airy, with a generous sprinkling of comedy. It could have used a bit more intrigue and suspense, but it tends to favor the "comedy of errors" type high jinks of the ruse that Sara and Naranbayar put on.
RELATED: SUMMER GHOST: NORTH AMERICAN RIGHTS TO NEW FILM ACQUIRED BY GKIDS
Watanabe has a lot of experience working on rom-com anime, and he leans on that experience heavily. He is good at working with unconventional pairings, and he does a fairly decent job here. Sara and Naranbayar are both very likable and charming characters to build the story around. However, the romantic scenes do get a bit repetitive at times.
Also, some important scenes are left off-screen. While it's a solid feature, this actually looks like it might have done better as an episodic series. The animation is good, but it looks more like a TV-level production. For anime fans who enjoy cute romantic comedies with a fantasy setting, this might be a film worth checking out.
I give Gold Kingdom and Water Kingdom a 3/5.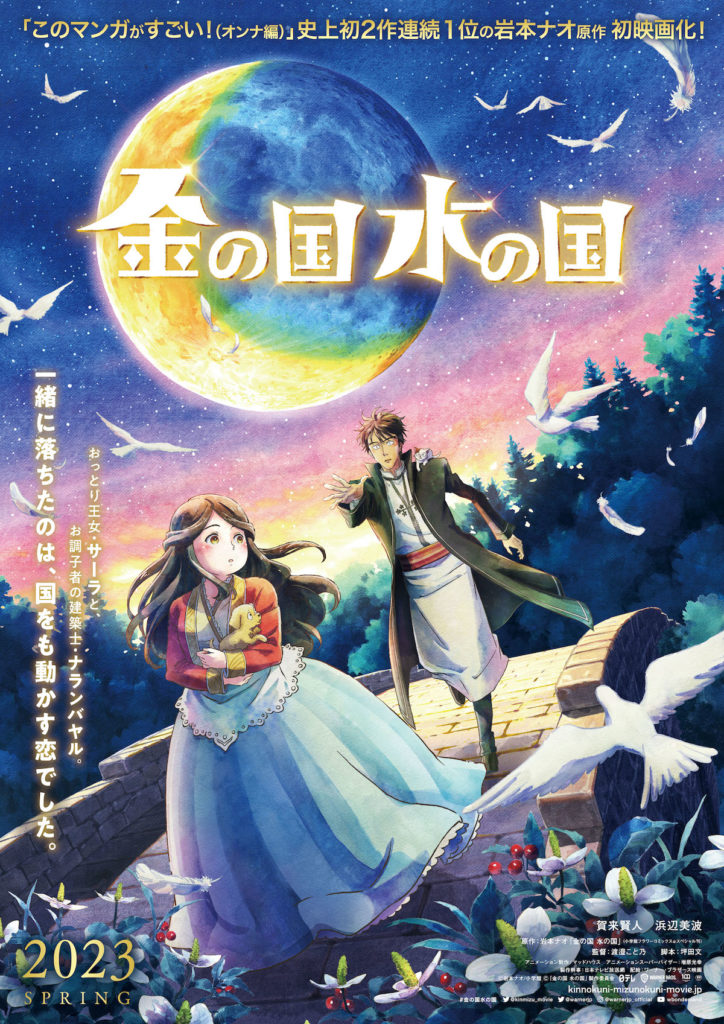 Gold Kingdom and Water Kingdom has not yet been announced for a formal North American release. It's due to release in Japan in Spring 2023. The film features the voices of Kento Kaku as Naranbayar, Minami Hamabe as Sara, Banjou Ginga as Rastaban III, Chafurin as Piripappa, and Hiroshi Kamiya as Saladeen.
Are you a fan of anime? Do you plan on giving Gold Kingdom and Water Kingdom a look? Let us know in the comments below and be sure to share your thoughts on the film with us on Twitter.
KEEP READING: ANIMATION IS FILM FESTIVAL REVIEW: ONE PIECE FILM RED IS A MUSICALLY EPIC, ACTION-PACKED, EMOTIONAL THRILL RIDE