Matt Cardona formerly known as Zack Ryder in WWE is open to returning to WWE under one condition, he wrestles under the Matt Cardona name.
Cardona wrestled for WWE from 2005 to 2020. During that long tenure with the company he had limited success. He was popular with fans and had a catchy "Woo Woo Woo You Know It" catchphrase, but failed to achieve much success in the form of championships. While with WWE he won the Intercontinental Championship, United States Championship and Raw Tag Team Championship twice.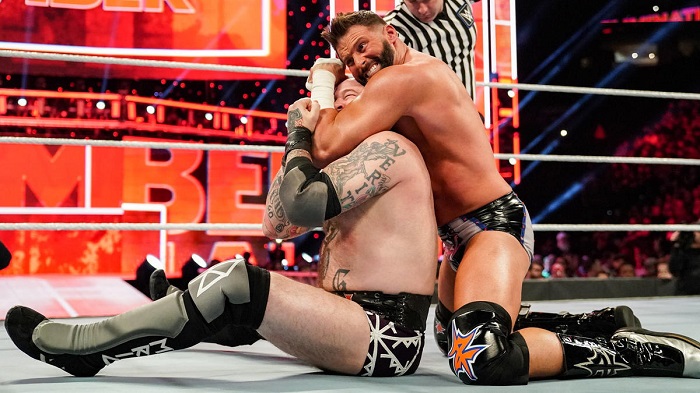 In 2020 Matt Cardona was released by WWE. However, with Triple H taking over and bringing people back, seeing Cardona back in WWE is not out of the question. In an interview with Notsam Wrestling, Cardona said he is open to returning to WWE if he gets to keep his name.
RELATED: VINCE MCMAHON'S SURPRISING RETIREMENT LEFT SETH ROLLINS AND BECKY LYNCH IN SHOCK
"I would have a conversation. I'm not saying we haven't already," Matt Cardona said. "Who's to say, who's to say? I think Zack Ryder is dead. Would it be cool? A woo woo, would that get a bigger pop maybe for one night as opposed to 'Alwayz ready'? Maybe, because that's more familiar with the WWE Universe and audience. But if I were to go back, I think it has to be as Matt Cardona. I say like, you know, Razor Ramon came back as Scott Hall. 

I'm so fortunate for that time as Zack Ryder. It has set me up. When I say WWE was my developmental, that's not a shot. That's not anti-WWE. WWE taught me everything. It taught me how to have this run in all these promotions. It taught me how to do these interviews. It taught me how to be a superstar. So I'm forever grateful to WWE for that. But if I ever go back, I think it has to be as me, as Matt Cardona."

H/T To WrestlingNews.co For Transcription
Like Hall And Cody, Matt Cardona Is Doing Big Things Outside WWE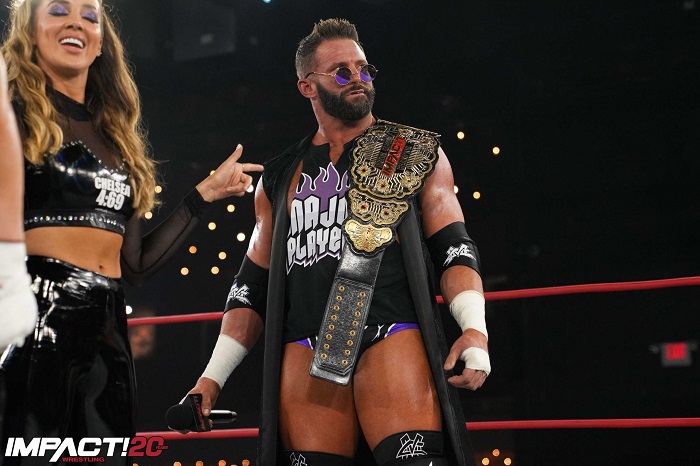 Since leaving WWE Cardona has wrestled for the biggest US promotions including AEW, Game Changers Wrestling (GCW), IMPACT and NWA. He even won the  NWA Worlds Heavyweight Championship which he was forced to vacate because of injury in June.
Since leaving WWE Cardona has been really making a name for himself in other promotions and showing just how talented he is. It is not unlike Scott Hall when he went to WCW and got a lot more recognition and freedom to show off what a talent he was. A more recent example is Cody Rhodes.
RELATED: SARAYA TALKS TRIPLE H'S LAST MINUTE PLEA TO STAY WITH WWE AND HER RECOVERY
Rhodes was a mid-carder at best like Cardona, but Rhodes wrestled a lot of different places and learned a lot. When he came back to WWE he came back as a huge name and a huge draw. There is no reason why Cardona couldn't or wouldn't come back to WWE with similar hype surrounding a WWE return.
Cardona talked about just how successful he has been since leaving WWE.
"I mean, this might be hard to believe, but I made more money in 2022 than I made in any year in my WWE career," Cardona said. "You think about that for a second. That independent wrestler, unsigned, making more money than a WWE contract. That is the truth."

H/T To WrestleTalk
Is WWE Willing To Pay Cardona As Much As He makes On The Indies?
Money earned is not the only way to measure success, at least not in wrestling, but it is a pretty good way. However, with Cardona making good money outside WWE a return doesn't seem like it is something he is rushing to do. Depending on what WWE may offer him to return money may be the reason he may not return to WWE.
Would you like to see Cardona return to WWE? Do you think WWE is or has talked to him about returning? Do you think WWE would let him use his real name, Matt Cardona?  If he comes back do you think he would get as much hype as Cody Rhodes? Leave a comment over on Twitter and let us know who you would like to see him wrestle if he returns to WWE.
KEEP READING: SAMI ZAYN OPENS UP ON HIS IMMENSE SUCCESS WITH THE BLOODLINE
Sources: Notsam Wrestling, WrestlingNews.co, WrestleTalk