The Pokémon Company has released the final trailer before the release of Pokémon Scarlet and Violet!
Seeing that we are fast approaching the beginning of the 9th Generation, everything we know so far about Pokémon Scarlet and Violet is encompassed in this trailer. Paldea, the Pokémon and humans dwelling there, and the assortment of activities are all represented, accompanied with Ed Sheeran's latest song "Celestial".
Take a Look, It's in a Book | Pokémon Scarlet and Violet Trailer
RELATED: New Ghost Pokémon, Gimmighoul!
At 2:32, Arven opens up a book to provide one last hint of new Pokémon. The color of the book will match the version in which they appear: scarlet or violet. In it, there are records of an ancient expedition to an uncharted part of Paldea, but the veracity of its accounts is dubious at best. Photographs and sketches of strange creatures vaguely resembling Donphan, albeit with ancient or futuristic features, are contained in the book.
The ancient one, Great Tusk, is described to be a wild monster that attacked the expedition team with its massive body and tusks, gravely injuring one of the explorers. Its counterpart, Iron Treads, is said to curl up and roll to attack, leaving trails burned into the ground.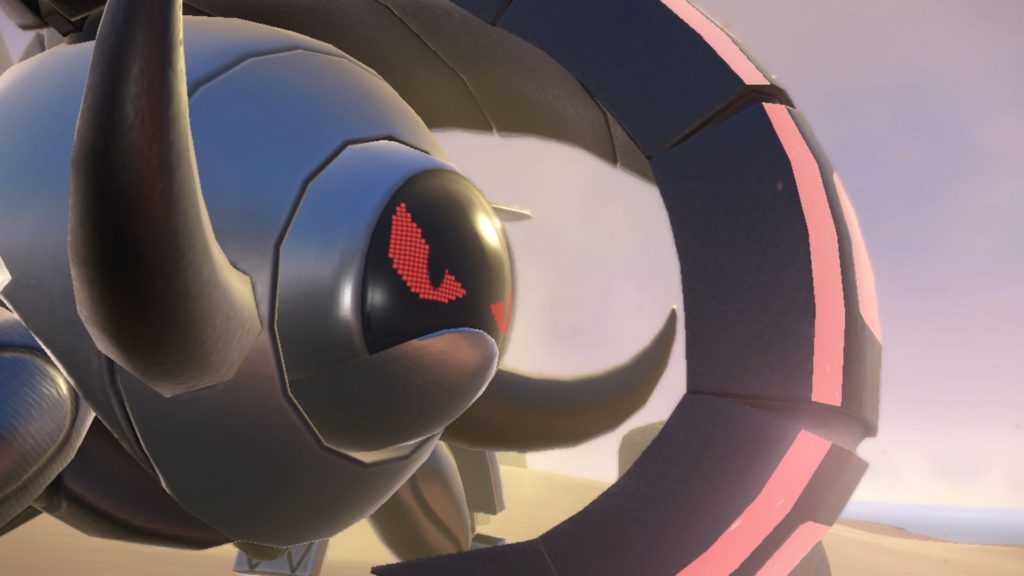 Because of the other Generation 9 Pokémon Wiglett being its own species despite superficial similarities to Diglett, Donphan may or may not have some connection to Great Tusk and Iron Treads. Either way, Great Tusk and Iron Treads follow the temporal theming seen with Professors Sada and Turo, along with the Legendary mascots Koraidon and Miraidon.
Online Play, Everyday in Pokémon Scarlet and Violet
Just like with the Max Raid Battle events in Sword and Shield, players can participate in Tera Raid Battle events by downloading them from the Mystery Gift option via the Pokémon Portal News. The first of these Tera Raid Battle events will focus on Eevee with a variety of Tera Types, including Grass, Fire and Water, running globally from November 25 to 27. The following Tera Raid Battle event will feature a challenge in Black Tera Raid Crystals; the boss is a Charizard with the Dragon Tera Type and the Mightiest Mark. Charizard's Tera Raid Battle event will run from December 2 to 5, and again from December 16 to 19.
RELATED: Meet Greavard The New Spooky Ghost Pokémon
The Battle Stadium is where one can enjoy online battles with anyone, anywhere, anytime. Casual Battles is open for everyone, with Ranked Battles to be available in December 2022 and Online Competitions scheduled for release in spring 2023. Statistics for the Battle Stadium will also be viewable in a future update for the mobile version of Pokémon HOME, with Scarlet and Violet compatibility to be added some time in spring 2023. Once linked, Pokémon can be transferred between HOME and Scarlet and Violet, on top of importing certain Pokémon from past games. More information is to be announced.
A 1 GB Day 1 patch will be available on release date. This update, Version 1.0.1, is required for online play, so players looking to participate in multiplayer modes must download it as soon as possible. Make sure there is enough space in your memory!
Pokémon Scarlet and Violet is scheduled for worldwide release on November 18, 2022, exclusively for the Nintendo Switch. Players who purchased the game early can obtain a special Pikachu with the move Fly and the Flying Tera Type, available until February 28, 2023.
As with previous Pokémon games since Sword and Shield, there are old save bonuses. Players who have save data of previous Pokémon games on the Nintendo Switch (Let's Go, Pikachu! and Let's Go, Eevee!, Sword and Shield, Brilliant Diamond and Shining Pearl, and Legends: Arceus) can obtain special Rotom Phone cases in Pokémon Scarlet and Violet. To do so, they must interact with an NPC woman in front of the stairs leading up to Mesagoza's central plaza. This feature is available approximately two hours into the game.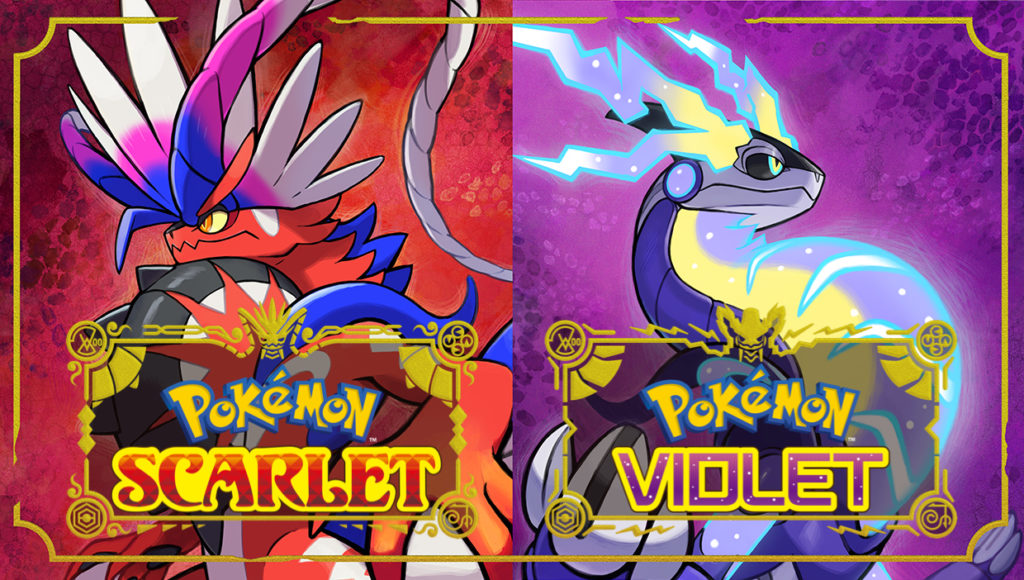 Are you excited for Pokémon Scarlet and Violet? How will you progress your adventure in Paldea? What kind of Pokémon will comprise your team? Let us know in the comments! Follow us on social media so you don't miss a thing, we're always watching.
KEEP READING: UPDATE: Pokémon Scarlet and Pokémon Reveal Iono's Shocking Partner
Source: Official Pokémon YouTube and check out the game info here.