Owen Wilson might be back as a fan-favorite character for the highly anticipated third Deadpool film.
What a wild few months for Marvel fans. It all started with Kevin Feige, head of Marvel Studios, taking the stage at San Diego Comic-Con and blowing the roof off with announcements like a Thunderbolts film, a fourth Captain America film titled New World Order, an 18-episode-Daredevil series and two Avengers films set to conclude the MCU's Multiverse Saga. Those projects and more are all included in Phases 5 and 6 of the MCU. But even with all those announcements Marvel wasn't even near to talking about all their upcoming projects, so many Deadpool fans were a bit disappointed that we haven't gotten some news about the Merc with a mouth.
Fast forward two months later Kevin Feige is back on stage, this time at Disney's D23 convention. Many trailers were shown exclusively for attendees, while people online also have gotten the official trailer for the highly anticipated Black Panther: Wakanda Forever and the Secret Invasion Disney+ series. Feige then announced the roster for the newly announced Thunderbolts film, the casting of Everything Everywhere All At Once star Ke Huy Quan in Loki Season 2, and much more.
RELATED: DEADPOOL 3: THE ADAM PROJECT'S SHAWN LEVY TO DIRECT RYAN REYNOLDS MCU DEBUT FILM
But Deadpool fans still got nothing. The film was often mentioned by Feige to be in development and the production was coming together quite nicely. Back in March, Shawn Levy was announced as the director of the third entry in the franchise, just coming from the heels of his and Ryan Reynolds's latest collaboration: the Netflix film The Adam Project. Before that the writers of the first two films, Rhett Reese and Paul Wernick were brought back to work on the script after Wendy Molyneux and Lizzie Molyneux-Logelin wrote the first draft.
Since March fans haven't heard anything official about the film until a few weeks into September Ryan Reynolds just casually broke the internet by confirming that Hugh Jackman will return to play Wolverine in the threequel. He also finally gave fans a release date to look forward to September 6, 2024. Since then, Marvel Studios had to delay the film for another two months.
RELATED: DEADPOOL 3 CONFIRMED WITH THE LEGENDARY HUGH JACKMAN RETURNING AS WOLVERINE!
Now as we are nearing the production start there is a new rumor going around that a new fan-favorite character will play a role in the film.
WILL OWEN WILSON FINALLY SEE MOBIUS GET HIS JET SKI?
Insider Daniel Richtman confirmed via Patreon that Owen Wilson will join the film as Mobius M. Mobius, the character he previously played in both Seasons of the Loki Disney+ show. Richtman continued that Wilson will have a big role in the film. Now while Daniel Richtman is very reliable when it comes to trailer releases, his other reports have been a bit hit or miss so take it with a grain of salt.
Wilson's potential casting could include huge implications for the film. If Mobius indeed appears in the film that means the TVA probably won't be far behind. Could the theories that Deadpool 3 will be a Multiverse hopping adventure, where Deadpool and Wolverine try to get into the MCU after the Disney-Fox merger be true? Maybe the TVA tries to stop them from crossing Multiverses and Mobius will take on a villain role as their main hunter? It could also indicate that Deadpool 3 takes place before the events of Loki as the TVA has been altered in the season finale? Maybe we'll know more after Loki Season 2.
I'd be very excited if Mobius is indeed a part of Deadpool 3. I can imagine that the difference between these two characters' humor could be very interesting and hilarious. Also, more Owen Wilson in the MCU is generally a win. We should know more soon with Production looking to begin next Spring.
Deadpool 3 is set to hit theatres on November 8, 2024.
RELATED: RYAN REYNOLDS GLADLY BEGINS EPIC TRAINING FOR THE ANTICIPATED DEADPOOL 3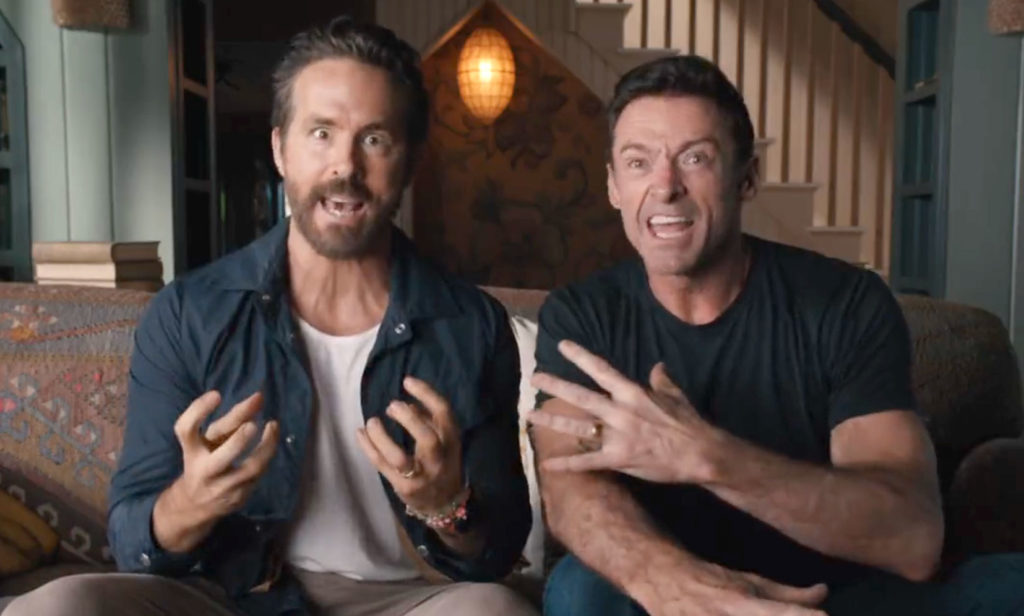 What do you guys think? Would you be excited about this casting? Which is your favorite Deadpool film? Let's discuss everything in the comments down below and on our Social Media.
KEEP READING: ONE MORE AWESOME NEW POKEMON SCARLET AND VIOLET TRAILER
Source: Daniel Richtman