Black Panther: Wakanda Forever director shares how the great Chadwick Boseman continues to still give to the film and family beyond his time with them.
It has been a little over two years since the passing of the great Chadwick Boseman. However, his presence and legacy continue to inspire. His influence in Marvel, and in particular, the Black Panther franchise will always be evident. Luckily, even if he can't be present, Ryan Coogler and the cast and crew of Black Panther: Wakanda Forever have created a loving tribute and gracious step into a future guided by his presence. Coogler touched on Boseman's presence earlier this year at Comic-Con, and he also shared how Boseman got Rihanna back into the studio after 6 years.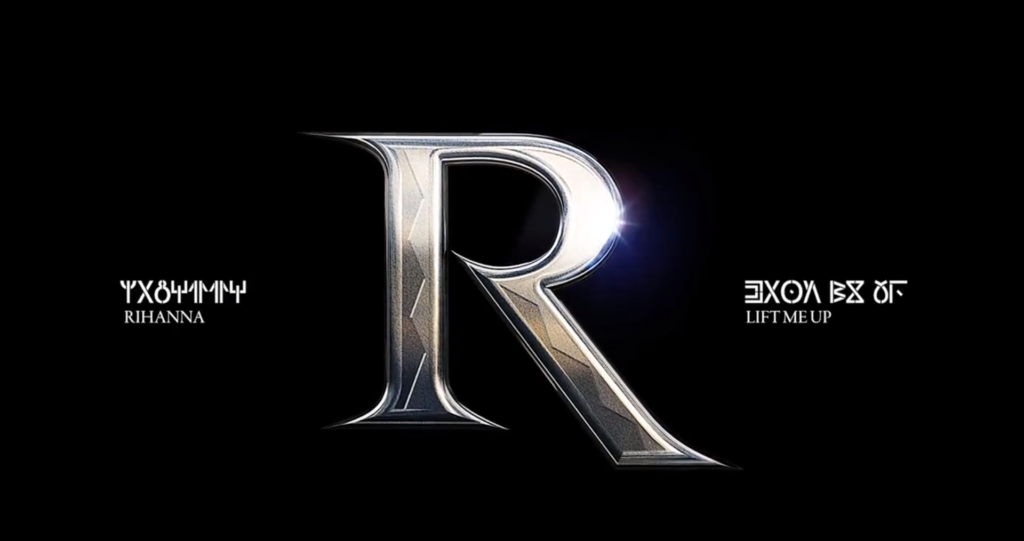 But the truth is, once she played us the record, she said, 'Straight up, I did this for Chad.' So it was him.

Ryan Coogler, Director of Black Panther: Wakanda Forever
RELATED: The Wakanda Forever Magic that Got Rihanna Back in the Studio After 6 Years
On top of inspiring Rihanna, Coogler shares that Chadwick Boseman is who brought everyone together. Coogler knew of his fellow filmmakers prior to working with them and was a huge admirer of their works. But it was Boseman who brought them together on the first film, which paved the way for Tenoch Huerta to join in on the sequel.
Ryan Coogler Shares That Chadwick Boseman Brought Everyone Together for Black Panther: Wakanda Forever
Sitting here thinking about it, it's hitting me right now, these four actors that are next to me. I watched you guys work since way before I knew y'all. I remember see y'all work and saying to myself 'I'd love to work with them someday. Tenoch in Sin Nombre is the first time I saw you. Danai, Mother of George. Lupita we came up together with 12 Years [A Slave]and Fruitvale at the same time. I saw you [Letitia Wright] My Brother the Devil in 2012. Chad brought us all together.

He just keeps on giving. I'm just really thankful that Rihanna was the latest gift to the family. And I can't wait for folks to – the song is out right now – can't wait for folks to see how it is used in the film.

Ryan Coogler, Director of Black Panther: Wakanda Forever
RELATED: Wakanda Forever Director Ryan Coogler Explains Unexpected Inclusion of Namor's Ankle Wings
Boseman's presence and influence on the film are powerful and radiate throughout the trailer. While the world wishes he could be there to helm it himself, it is truly glorious to see his family and friends continue his legacy and the world will soon get to celebrate them all when the film hits theaters tomorrow.
Black Panther: Wakanda Forever releases globally exclusively in theaters on November 11, 2022. Tickets are on sale now. Rihanna's single, "Lift Me Up" is available at the usual music spots.
ABOUT BLACK PANTHER: WAKANDA FOREVER
Release Date: November 11, 2022
Director: Ryan Coogler
Story Writer: Ryan Coogler
Screenplay: Ryan Coogler, Joe Robert Cole
Producers: Kevin Feige, Nate Moore
Costume Design: Ruth Carter
Cast: Angela Bassett, Letitia Wright, Winston Duke, Danai Gurira, Florence Kasumba, Lupita Nyong'o, Martin Freeman, Tenoch Huerta, Dominique Thorne, Michaela Coel, Mabel Cadena and Alex Livanalli

Overview:
Queen Ramonda (Angela Bassett), Shuri (Letitia Wright), M'Baku (Winston Duke), Okoye (Danai Gurira) and the Dora Milaje (including Florence Kasumba), fight to protect their nation from intervening world powers in the wake of King T'Challa's death. As the Wakandans strive to embrace their next chapter, the heroes must band together with the help of War Dog Nakia (Lupita Nyong'o) and Everett Ross (Martin Freeman) and forge a new path for the kingdom of Wakanda.
What are your favorite Chadwick Boseman films? Do you already have tickets to Black Panther: Wakanda Forever? Do you already know who the new Black Panther is? Let us know what you think and share your theories with us on Twitter!
KEEP READING: Black Panther: Wakanda Forever Review – A Powerful Emotional Epic That Reignites Classic Marvel Fire With a New Flame