Zootopia+ is a brand new limited animated series hitting Disney+ this week. The show focuses on some of the loveable characters who didn't get the spotlight in 2016's Zootopia, focusing on stories that expand their characters and the animal-filled world. Some characters explored in the short-form series include Fru Fru, the daughter of crime lord Mr. Big, Clawhauser, the dispatcher for the Zootopia Police Department, and Flash, the aptly-named DMV-employed sloth.
Disney recently hosted a virtual press conference for the series, and The Illuminerdi was lucky enough to attend. Included in the event were Zootopia+'s directors Josie Trinidad and Trent Correy, producer Nathan Curtis, songwriters Elyssa Samsel and Kate Anderson, and legendary actors Don Lake and Bonnie Hunt. During the conference, the actors revealed their thoughts on returning to their Zootopia roles six years later.
RETURNING FOR ZOOTOPIA+ WAS ONLY FUN FOR THE ICONIC DUO
Don Lake and Bonnie Hunt make their return to the world of Zootopia in the episode titled "Hopp on Board," reprising their roles of Stu and Bonnie Hopps. The episode focuses on the adorable couple as they embark on a journey to rescue their youngest daughter Molly after she stows away on a train headed for Zootopia.
RELATED: SPIDER-MAN: ACROSS THE SPIDER-VERSE: 2 MORE HIGHLY BELOVED SPIDER-MEN ARE RUMORED TO APPEAR IN THE EAGERLY AWAITED SEQUEL
The episode sees Bonnie become sort of an action hero, which actress Bonnie Hunt adored, allowing her to become the parental hero she's only seen in real life.
It was so fun. I mean, when you're working with talent like Nathan, Josie, and Trent, you're just so lucky because you know you have the safety net of good story, good intentions, and quality of character. I think of every parent as an action hero… I've seen my sisters turn into action heroes, moving faster than they've ever moved and lifting things they never though they could lift to push things out of the way. I think all parents can relate to it when Molly gets on that train. It's so fun. It's fun to play something that's inteligent, kind, and full of humor. Really, it's a privilege.

Bonnie Hunt, Bonnie Hopps in Zootopia+
Hunt had nothing but praise for her time working alongside co-star Don Lake for Zootopia+, and he returned the same compliments to her. The two have a rich history alongside one another, starring in The Bonnie Hunt Show, Life With Bonnie, and Zootopia.
RELATED: CARS ON THE ROAD: OWEN WILSON'S LEADERSHIP AND CREATIVITY HELPED THE BRING THE HILARIOUS SERIES TO LIFE
When prompted to explain the most enjoyable aspect of reprising his role as Stu Hopps, Lake focused on his off-screen relationship with Hunt and how that reflected in their on-screen marriage.
We [Lake and Hunt] have known each other for so long. We're such dear friends that we kind of can finish each other's sentences. We just know that we're going down this road, and we don't have to say anything,… we just explore and have fun. There's kind of a built-in relationship that is so cool. I love their [Stu and Bonnie's] relationship. We were so happy, you know, when she [Judy Hopps] becomes a meter maid as opposed to a cop. You just don't see that, but it's so genuine, right? Every parent, I'm sure, was going, "thank god."

Don Lake, Stu Hopps in Zootopia+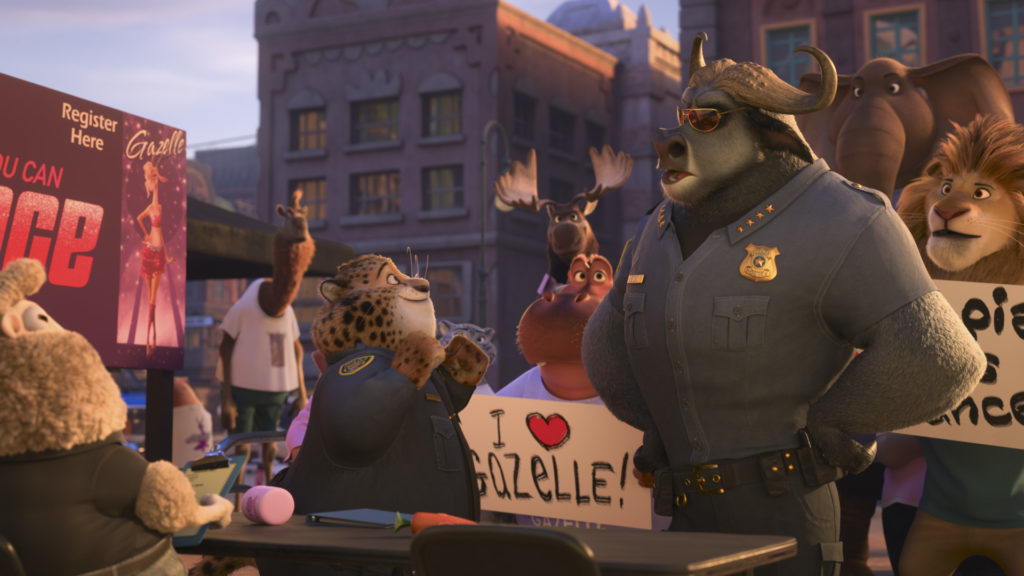 Lake continued by echoing Hunt's previous statements about working with directors Josie Trinidad, Trent Correy, and producer Nathan Curtis, siting the freedom that the trio gave them as a highlight of their work on Zootopia+. Lake reflected how the directors pushed for him and Hunt to have fun and explore the character more than they had the opportunity to in the original Zootopia. He saw that freedom as a privilege and one that he believed the two actors made the most of during their recording sessions.
RELATED: CARS ON THE ROAD: WHY LARRY THE CABLE GUY RETURNED AS THE HILARIOUS MATER AFTER 5 YEARS
Needless to say, Lake and Hunt's relationship is evident in their Zootopia+ episodes. The chemistry between the two legendary actors allows for great back-and-forth dialogue with their characters. It's clear that their real-life bond is just as strong as their animated one, although without the romance.
Zootopia+ hits Disney+ on November 9.
What are your thoughts on Zootopia+? What characters would you like to see in the series? Do you think Disney should make more side-character-focused spinoffs of their movies? Let us know in the comments or on Twitter, and check back with The Illuminerdi for more Disney Animation news.
KEEP READING: BLACK PANTHER: WAKANDA FOREVER REVIEW – A POWERFUL EMOTIONAL EPIC THAT REIGNITES CLASSIC MARVEL FIRE WITH A NEW FLAME