Nintendo just dropped the official second trailer for the Super Mario Bros. Movie and it fully embodies a green mushroom.
After some tasteful teasing over the past 24 hours, Nintendo debuted the second official trailer for The Super Mario Bros. Movie set to release in April from Nintendo, Universal Pictures, and Illumination. The teaser trailer released last month got the fans thoroughly hyped for the film. What's even more special, is that this Nintendo Direct was strictly for the Super Mario Bros. Movie and no game information. But, teasing there's no game information and saying there's no game information is information that there is a game to accompany the movie. Something I feel hasn't been done well since Spider-Man 2.
Nintendo Announcing The Super Mario Bros. Movie Official Trailer Debut
RELATED: Pokémon Violet Review: 1 Week into the Amazing Land of Paldea
The tweet that had many dreaming in 64-bit and reliving their introduction to Peach's castle. It image they included in the announcement was perfect. It captures all the signature looks that fans of the game will immediately recognize. The waves of nostalgia come crashing until the flow of the cinematic flare takes over and the wonder of Peach's throne room begins to wash over the viewer. When it comes to the look alone, the Super Mario Bros. Movie crushed the POW block. Check out the image by itself below.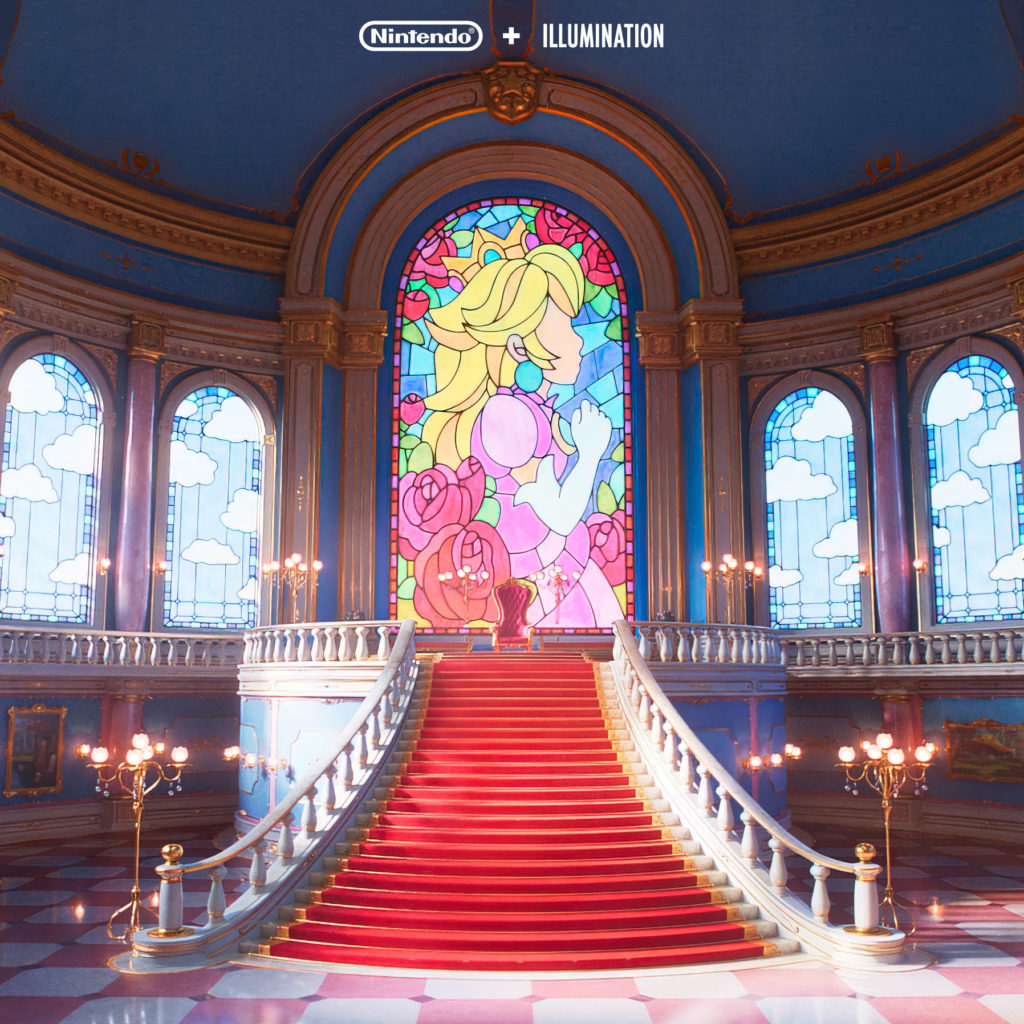 Visually, fans all over are pleased and excited with what they say. Audibly, fans are a bit mixed. Toad and Bowser were met with large praise, but thoroughly mixed reactions to Mario himself. While Pratt's star power is very high, and he has proven his chops with The Lego Movie 1 & 2, many believe he isn't the right person to wield the power star. Regardless of where you may stand, the movie looks like it's going to be a lot of fun for everyone.
The Super Mario Bros. Movie Official Trailer
RELATED: LucidSound LS50X Review – The Absolute Gold Standard of Gaming Headsets
It's great to actually get to sit with Mario and Luigi in this trailer. Personally, it's a bit jarring to hear voices outside of the ones we've been hearing for the past couple of decades. But it does bring a new energy, and one I feel is needed to differentiate the gaming and cinematic mediums that exist simultaneously. Many fans will definitely feel some type of way, but introducing a franchise to a wider audience, in a different medium, will inevitably bring change, and the backers are going to put the money into what they think will make it work.
And with the inclusion of Mario Kart, Donkey Kong, Rainbow Road, and all the other Nintendo greatness from decades of fun, it's impossible not be hyped for this movie.
The Super Mario Bros. Movie releases in theaters on April 7, 2023, in the USA and April 28, 2023, in Japan.
ABOUT THE SUPER MARIO BROS. MOVIE
Release Date: April 7, 2023 (USA), April 28, 2023 (Japan)
Directors: Aaron Horvath, Michael Jelenic
Producers: Shigeru Miyamoto, Chris Meledandri
Screenplay: Shigeru Miyamoto, Matthew Fogel
Production companies: Nintendo, Illumination, Universal Pictures
Cast: Chris Pratt, Anya Taylor-Joy, Charlie Day, Charles Martinet, Jack Black, Seth Rogen, Keegan-Michael Key, Kevin Michael Richardson, Sebastian Maniscalco, Fred Armisen
Logline:
A plumber named Mario travels through an underground labyrinth with his brother, Luigi, trying to save a captured princess. A feature film adaptation of the popular video game.
What did you think of the new The Super Mario Bros. Movie trailer? How do you feel about Chris Pratt as Mario? Will we get a Donkey Kong Country spin-off? Let us know your thoughts and theories on social media!
Source: Nintendo
KEEP READING: Logitech G Cloud Review – 2022's Ultimate Cloud Gaming System