AEW's Dax Harwood talks about his feelings on Sasha Banks and CM Punk and what the three of them have in common.
Harwood, along with his FTR tag team partner Cash Wheeler, has become one of the most loved men in the AEW tag division. His "no flips, just fists" style is a retro style which is hard to not love. FTR are former AEW World Tag Team champions and they will no doubt be winning those again, if not the trios championships as well.
RELATED: MIGHTY MJF WANTS TO PUNCH BELOVED ATTITUDE ERA WRESTLER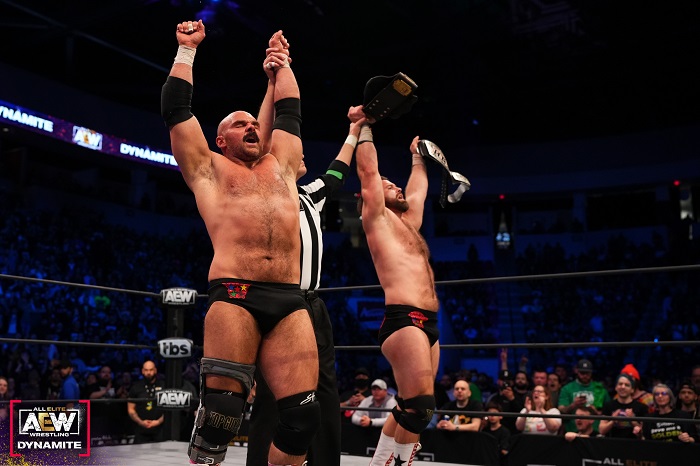 Harwood has a passion for wrestling and it is what makes him such a good wrestler. However, sometimes that passion gets him in trouble with his peers and causes controversy.
In an interview with Fightful's Sean Ross Sapp, Harwood was asked about another passionate wrestler who has been involved in some controversy because of her actions, Sasha Banks.
"[Banks] is just as passionate about wrestling as I am to the point where it does get her in trouble," Harwood said. "Because I think people would rather you just sit back and shy away from the drama, but sometimes you gotta. The biggest quote that I live by is 'If you're not controversial, you're not worth remembering.' She, I love her so much, she's a great human being and an incredible professional wrestler, maybe the best woman wrestler of all time. I don't know what she is going to do, I talk to her all the time, I don't know what she is going to do, but whatever she does I hope it makes her happy because she deserves that."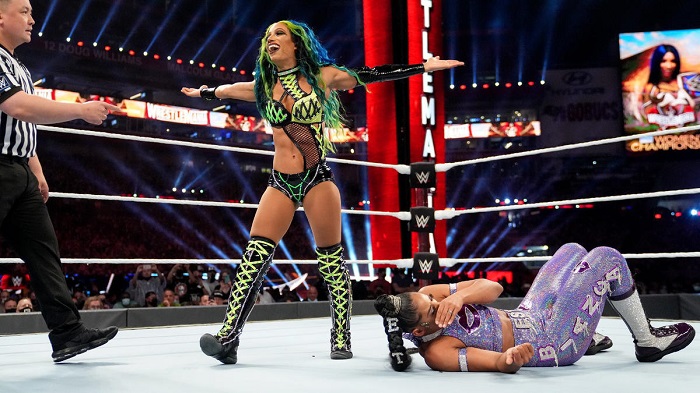 The Boss Does Whatever She Wants
Banks has been missing from wrestling since her controversial walkout in May when she and Naomi walked out before Raw. Since then neither of them have said anything about what is next for them and if it is in a wrestling ring.
However, rumors of Banks' return have not died down since May. She even alluded to something big happening soon for her. There have also been rumors that she is currently in contract negotiation talks with WWE.
RELATED: SASHA BANKS TEASES SOMETHING BIG LIKE A POSSIBLE WWE RETURN
Banks' passion for wrestling has never been in question, but many feel that she handled being unhappy in an immature way.
As controversial as Banks' actions were seen it is nothing compared to Harwood's possibly former AEW peer, CM Punk. Harwood was asked what he thought of Punk and even though we didn't get any incite into the backstage brawl, we did get his perspective on Punk backstage.
"Punk, the same thing as Sasha," Harwood said. "A man who obviously has his detractors, and sometimes his detractors, not just in AEW, around the wrestling world. Sometimes the detractors are louder than him. And get their news out more than he does, but again it all comes from a place of passion. When he first came into the company I remember talking to Cash and I said. 'If this m*********** comes in and if he says something to me about how I dress and dress code or whatever. We are going to have a problem.'

He came in and was the complete opposite. He had his door always open, invited people in, watched matches of young wrestlers who asked him to, stuck around to the end of the show and anyone who had questions he would answer their questions. He loves wrestling. Just like me is unabashedly a professional wrestling fan. Just like Sasha, I talk to him every day, and whatever he decides to do I hope it brings him happy and joy because he deserves it."
Punk Loves Wrestling, But Not People So Much
Punk is a very polarizing figure, perhaps the most in wrestling. The latest controversy was during a media scrum in September when he blasted EVPs The Young Bucks, Kenny Omega as well as Colt Cabana, and Adam Page. This led to a backstage brawl in Punk's dressing room. Like Banks, many fans view Punk's actions and reaction to being unhappy as immature.
Punk has not been seen in AEW since September, but The Young Bucks and Omega just recently returned to AEW. 2022 has been such a crazy year for wrestling.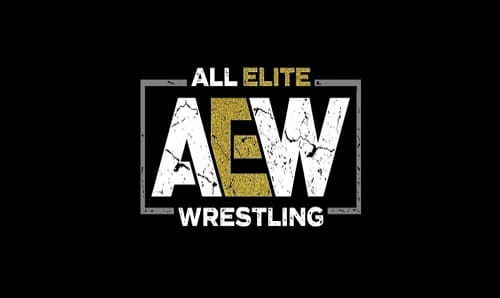 Would you like to see Punk return to wrestling?  If he returns to AEW would you like to see him team up with FTR to win the AEW World Trios Championship?  Do you think Banks and/or Punk deserve people's respect following their actions?  Let us know if you think FTR will reclaim their spot on top of the AEW tag division or if they were just a fad on social media.
Sources: Wrestling Inc., Fightful's Sean Ross Sapp
KEEP READING: SAMI ZAYN COMPARES HIS LONG CAREER TO HUGE WRESTLING LEGEND