Harrison Ford is back for more whip-smacking, wise-cracking action in the new trailer for Indiana Jones and the Dial of Destiny!  Check it out below:
HARRISON FORD IS BACK IN THE NEW TRAILER RELEASE FOR INDIANA JONES AND THE DIAL OF DESTINY
It truly is astounding to see Harrison Ford in this role for the fifth time, especially considering that Ford is 80 years old as of this writing. The amount of action shots of him in the movie shown here proves that he's still as committed to the role as ever.  While we don't have an exact idea of what the story will be from this trailer, we can surmise that Indy will be confronting his age on this new adventure as well as taking on a new protégé portrayed by Phoebe Waller-Bridge. 
Ford has long stated that this will be his final Indiana Jones film, but also that nobody could ever replace him in the part he's breathed life into for 41 years now.  The character is one of cinema's most iconic action-adventure heroes in large part due to Ford's steely charisma and everyman screen presence, so seeing him still in action after all these years, whilst the music of the equally iconic composer John Williams blasts in the background, brings a huge smile to my face.
Of course, there are some changes to the crew heading up Indiana Jones and the Dial of Destiny. Longtime franchise director Steven Spielberg is replaced by the ever-dependable James Mangold (Logan) for this outing. Mangold is also co-writing the script with Jez Butterworth and John-Henry Butterworth. Spielberg is staying on as a producer, though, so he still has some creative input on where the story heads. 
Along with Ford and Waller-Bridge, the cast also includes such heavy hitters as Mads Mikkelsen (Hannibal, Rogue One, Doctor Strange), Boyd Holbrook (Logan), Thomas Kretschmann (Blade 2, King Kong), Toby Jones (Jurassic World Fallen Kingdom, Captain America: The First Avenger), Antonio Banderas (The Mask of Zorro, Uncharted) and John Rhys-Davies, who once again reprises his role as Sallah.  We're still unsure if Karen Allen's Marion Ravenwood or even Shia LeBeouf's Mutt Williams will appear in this installment, but time will tell. 
RELATED: INDIANA JONES 5 GETS A NEW RELEASE DATE FROM LUCASFILM
For now, it looks as though the Indy franchise lies in safe hands under Mangold, and the film should deliver more of the grand adventures we've come to love from this franchise.  At the very least, I'm itching to see Indy avoid that rapidly oncoming train on the big screen.
The Indiana Jones franchise has been going strong since Raiders of the Lost Ark, which was first released in 1981. Along with Star Wars a few years earlier, Raiders cemented Harrison Ford as a leading man for the ages and kicked off the franchise in stirring fashion, earning both huge box office returns and critical acclaim. The film was also nominated for nine Academy Awards, including Best Picture and Best Director for Spielberg. It won five Oscars overall.
As such, a sequel followed three years later, Indiana Jones and the Temple of Doom, in 1984.  While still a financial success (and a starting point for actor Ke Huy Quan, recently seen in this year's breakout hit, Everything Everywhere All At Once), the film was criticized at the time for its far darker tone. It has since gone on to accrue a strong fanbase of its own. 
RELATED: NEW RUMOR: INDIANA JONES IS GETTING A SERIES ADAPTATION ON DISNEY+
Indiana Jones and the Last Crusade rode into theaters in 1989, adding Sean Connery to the fray as Indy's father and carrying a lighter tone that seemingly capped the series off.  That was at least until 2008's Indiana Jones and the Kingdom of the Crystal Skull, which gained ire for the increased use of computer-generated imagery but was still a financial and critical success overall. 
The road to the fifth Indiana Jones movie has been fraught with delays. However, now seeing that it's finally coming next year, fans can all breathe a sigh of relief and await our last ride with the one and only Indiana Jones when Indiana Jones and the Dial of Destiny arrives in theaters on June 30, 2023.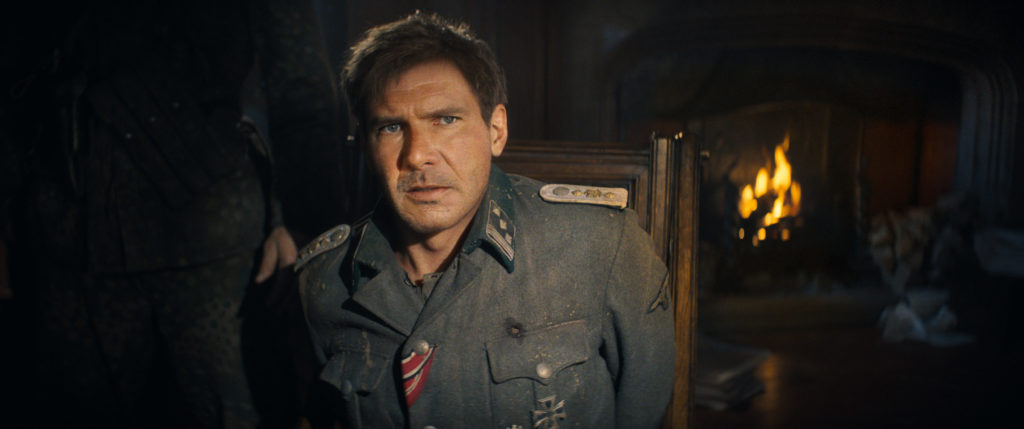 What do you think of the trailer for Indiana Jones and the Dial of Destiny?  Is it everything you'd hoped for?  Are you excited to see Harrison Ford go on one last grand adventure?  Did you see Kingdom of the Crystal Skull in theaters back in 2008?  How would you rank the entries in the franchise thus far?  Let us know in the comments below and on our Twitter.
KEEP READING: AMAZING NEW INDIANA JONES 5 CONCEPT ART AND COSTUMES REVEALED AT D23!
SOURCE: Lucasfilm, Disney