Christmas Bloody Christmas is a new film about one small town's struggle for survival against the onslaught of an evil, robotic Santa Claus. 
RLJE Films and Shudder partnered with writer, director, and producer Joe Begos to create this brand-new festive nightmare. The upcoming horror film releases in theaters and on the Shudder streaming service on December 9th, 2022. Christmas Bloody Christmas stars Riley Dandy as Tori Tooms, Sam Delich as Robbie Reynolds, Abraham Benrubi as Santa, and Jeff Daniel Phillips as Sheriff Monroe. 
Christmas Bloody Christmas is the latest in a subgenre of subgenres – the "Santa Slasher". This unique group of twisted Christmas movies was pioneered in 1985 with Silent Night, and Deadly Night. Multiple straight-to-home video sequels (i.e. Silent Night, Deadly Night 3: Better Watch Out) turned that film into a franchise. Several imitators followed, such as Santa Claws and Santa's Slay. 
In fact, Christmas Bloody Christmas was originally created as a pitch for a Silent Night, Deadly Night remake. The rights holders brought Joe Begos in to pitch the film, and they decided that his vision was too different from the original. Eventually, Begos took that story and evolved it into the Robo-Santa bloodbath known as Christmas Bloody Christmas. 
The movie features a synth-heavy soundtrack that is the very definition of metal. Joe Begos explained to The Illuminerdi that he wanted to create a frightening movie that represented metal-loving horror fans like himself. The score is composed by Steve Moore, who previously collaborated with Begos on the films VFW and Bliss. 
CHRISTMAS BLOODY CHRISTMAS: THE HEAVY METAL YULETIDE NIGHTMARE YOU NEVER KNEW YOU NEEDED
Santa is an animatronic creation of the United States military, reprogrammed and redesigned to replace local Santas at malls and toy stores everywhere. On Christmas Eve, as the small town closes down for its individual festivities, something goes horribly wrong with the robo-santa stationed in the local toy shop. 
Tori Tooms, a fast-talking music and movie-loving owner of the local record store is getting drunk with her friend/love interest/employee(!?!) Robbie Reynolds. They meet their friends at the toy store after hours for some intoxicatingly good times and go on their merry way. Before long, the Christmas season has turned into the least wonderful time of the year, as murder and mayhem consume Tori's world. 
RELATED: KEVIN FEIGE EXPLAINS HAWKEYE'S HOLIDAY THEME AND REVEALS THE SHOW'S UNEXPECTED 6-DAY TIME SPAN
Tori reflects the creator of the story in many ways, from her taste in the arts, to the lighting in their rooms. Part of why the record store and the set of Tori's home feature dark walls with intense neon lighting are because that style is Joe Begos' taste in decor in his own real life. He wanted to create a fast-moving, set-piece-driven movie, something stylistically similar to Rob Zombie's Halloween II. 
The director revealed to The Illuminerdi that while he is a fan of Halloween 2 (Rob Zombie's first Halloween film, not so much), he would not be interested in working on a new Halloween movie. Begos feels that there is too much baggage attached to the Michael Myers franchise at this point in time and that trying to reinvent it now would be setting yourself up for failure. That being said, he did express interest in working on another famous slasher franchise. 
CHRISTMAS BLOODY CHRISTMAS DIRECTOR WANTS A SHOT AT JASON VOORHEES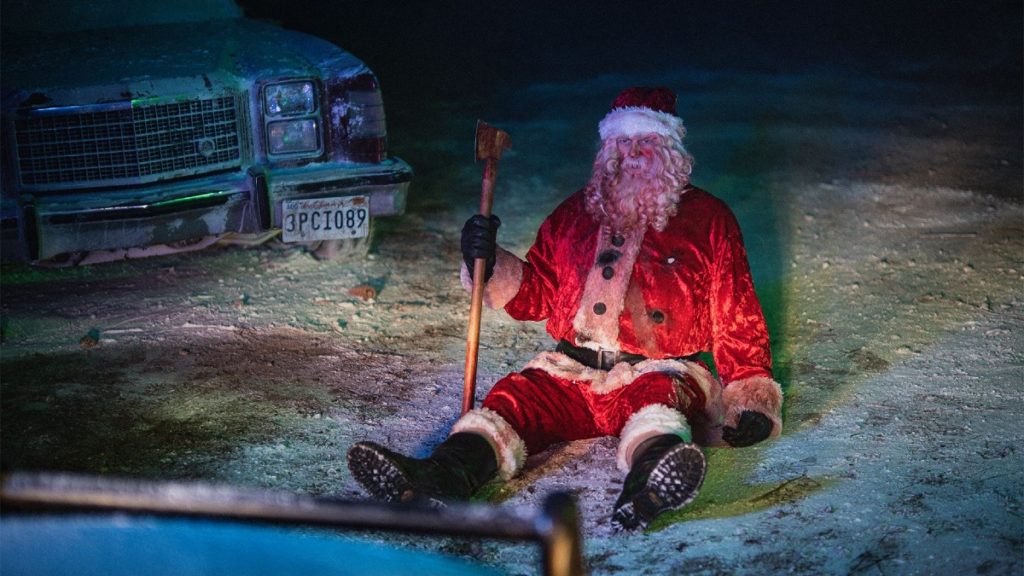 Christmas Bloody Christmas director Joe Begos loves Friday The 13th, the saga of Camp Crystal Lake. He believes that the people are ready for more Jason Voorhees, and would probably be more inclined to accept a rebooted Jason than they would a new version of Michael. 
There is an upcoming Friday The 13th prequel series headed to Peacock, titled simply Crystal Lake. That TV show will expand the franchise, but due to rights complications and its prequel setting, it may or may not be able to feature the iconic adult Jason Voorhees with his dreaded hockey mask. For those same reasons, a new (adult) Jason Voorhees-centered movie is unlikely to enter development any time soon, but when the day comes, the rights holders should look to Joe Begos. 
Christmas Bloody Christmas is coming to theaters and Shudder on December 9th, 2022. The macabre holiday film stars Riley Dandy as Tori Tooms, Sam Delich as Robbie Reynolds, and Jeff Daniel Phillips as Sheriff Monroe. Joe Begos is the writer, producer, and director, with Steve Moore as the composer. 
CHRISTMAS BLOODY CHRISTMAS OFFICIAL SYNOPSIS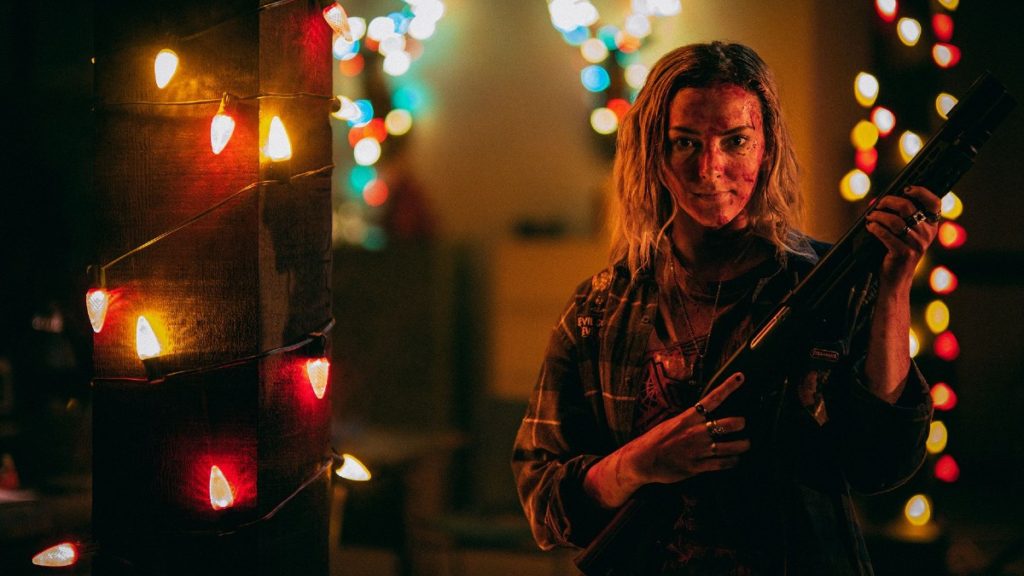 "It's Christmas Eve and fiery record store owner Tori Tooms just wants to get drunk and party, until the robotic Santa Claus at a nearby toy store goes haywire and makes her night more than a little complicated.

"Santa Claus begins a rampant killing spree through the neon-drenched snowscape against a backdrop of drugs, sex, metal and violence, ultimately forcing Tori into a blood-splattered battle for survival against the ruthless heavy metal Saint Nick himself."
Are you excited for Christmas Bloody Christmas? Or are you tired of Christmas-themed horror movies? Let us know your thoughts in the comments below or on our social media! We're always watching.
KEEP READING: ASUKA TEASES BIG AND DARK TURN TO HER GIMMICK