One exciting and sure to be entertaining aspect of the upcoming series Hawkeye is that it is set during the Holiday season. It seems like the holidays are infused into the story and have become an integral part of Clint's motivation throughout the series.
The Illuminerdi had the opportunity to attend the Hawkeye Virtual Press Conference where it was revealed why the Holiday setting is so important to telling this story and how it plays into how long Hawkeye takes place within the MCU.
KEVIN FEIGE TALKS ABOUT HAWKEYE'S HOLIDAY SETTING
During the press conference, the moderator made it a point to say that he considers Iron Man 3 to be a Christmas movie and Kevin Feige quickly agreed, "I would too. Thank you. Yes, I would say that as well, but it came out in the summer." Kevin Feige then explained what inspired the holiday time period for Hawkeye and how it works to ground the series in family and personal stakes instead of world ending stakes as much of the Marvel content has been this year.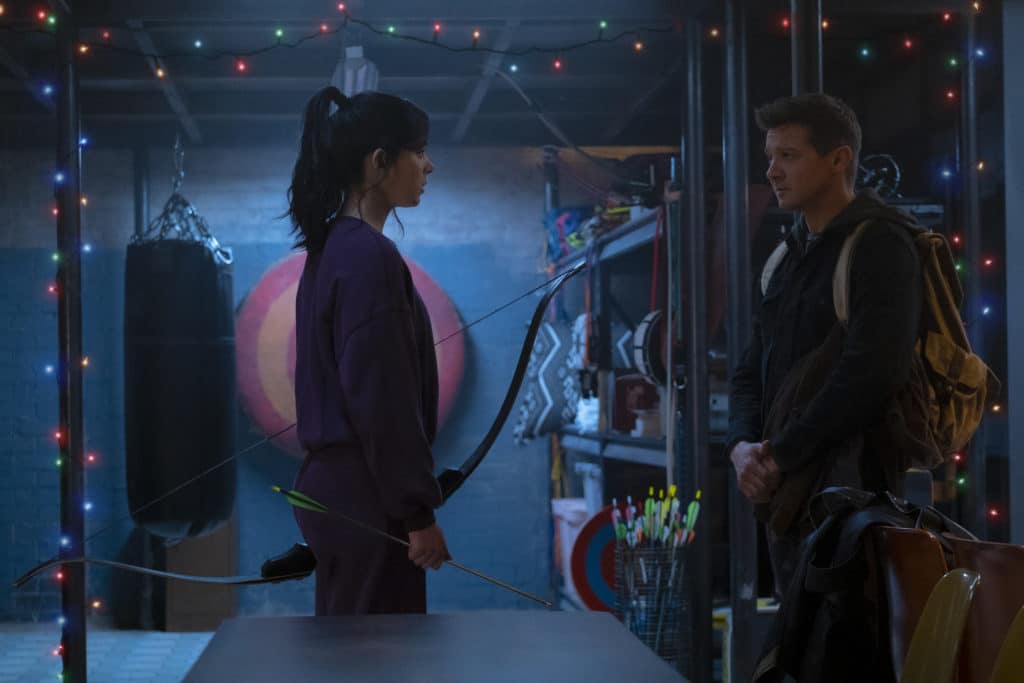 RELATED: RHYS THOMAS & KEVIN FEIGE TALK THE CREATION OF ROGERS: THE MUSICAL IN HAWKEYE
"This is fun because it is a Christmas story that is taking place during the Holidays and it also is based on early discussions about a limited time period. About setting a series in not quite real time, but essentially in a six-day period, six episodes, six days. Will Clint make it home for Christmas? Which was fun and a breath of fresh air after world ending stakes and Celestials bursting out of planets and multiverse shenanigans. That this is, like Hawkeye himself, a grounded family-based show."
With the new series being set over the course of only six days it should be exciting to see how much trouble the two archers can get themselves into in less than a week. The motivation of Clint getting home to his family in time for Christmas is a fun, classic trope that lends itself well to grounding this series in a way the other Disney Plus series haven't been. Even The Falcon And The Winter Soldier, which is arguably the most grounded series, is still dealing with massive global stakes.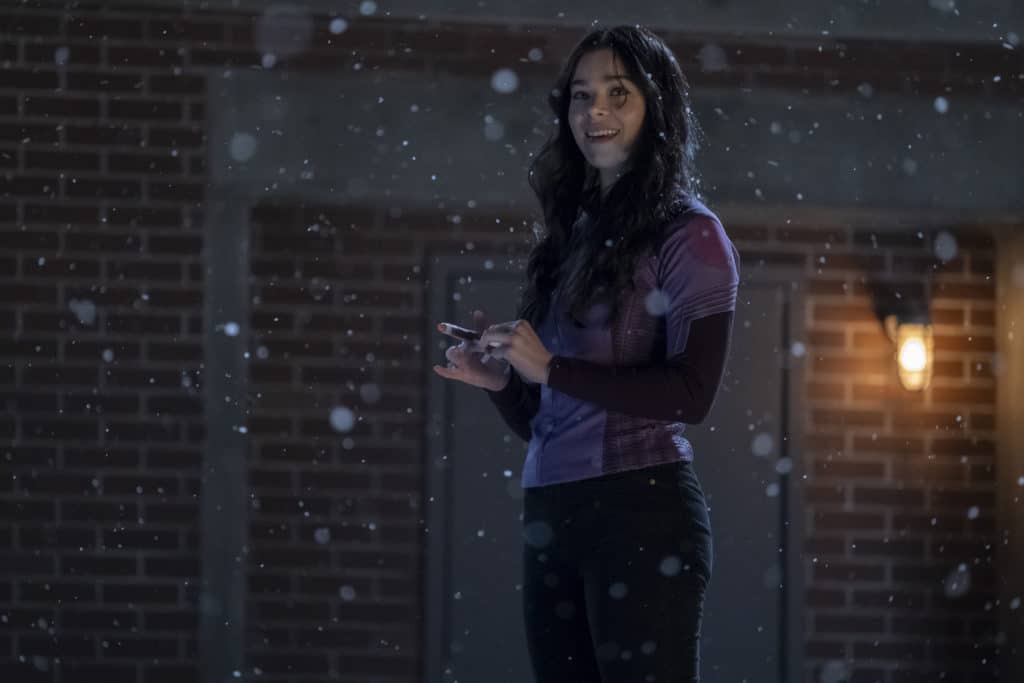 RELATED: HAWKEYE: JEREMY RENNER TALKS LOSS, KATE BISHOP & BLACK WIDOW IN 2021 DISNEY+ SHOW
But to instead focus on a hero who is dealing with the dual missions of helping someone get out of trouble, Kate Bishop, while still trying to get home to his family for the Holidays should make Hawkeye feel a bit more like a street level Marvel show. During the press conference Kevin Feige also explained why he likes to have projects set during the Holidays and that Hawkeye was not originally expected to be the second Holiday based project after Iron Man 3.
"I've always loved films or shows or specials that take place over the holiday season. I think there's a heightened amount of emotion and a heightened amount of conflict and tension that can occur in this glorious season. And have always, honestly, been looking for opportunities. We've already announced The Guardians Of The Galaxy Holiday Special which has literally been in the works for four years. This show has come up and now come out in that time. I thought that the Guardians one would be our first, cause obviously they're very different. But I just love this time of year for the storytelling possibilities."
With Iron Man 3, Hawkeye, and The Guardians Of The Galaxy Holiday Special Marvel Studios looks to be setting themselves up to also be a fun franchise for the Holiday season. The rich opportunity for storytelling and family, friend, and found family-based stories seems like it lends itself perfectly to the MCU and could potentially lead to even more Holiday set projects down the line. With Hawkeye the Holidays aren't simply a background setting, but a key motivator for Clint. Hopefully the veteran Avenger makes it home in time to spend Christmas with his family, especially after they missed five Christmases together.
The first 2 episodes of Hawkeye premiere on Disney Plus November 24, 2021. Are you excited to watch Hawkeye? Do you consider Iron Man 3 a Holiday movie? What other MCU characters would you like to see at the center of a Holiday project? Leave your thoughts in the comments below or on our social media and check back with The Illuminerdi for more MCU and Hawkeye news. And be sure to join the Illuminerdi's Marvel Watch Along on November 24, 2021 for the 2-episode Hawkeye premiere on our Twitch.
KEEP READING: HAWKEYE: KEVIN FEIGE REVEALS THE EXACT MCU MOMENT THAT LAID THE GROUND WORK FOR THE NEW SERIES