Comic legend Todd McFarlane shares his ideas on how to resuscitate the comic book industry and the Spawn, Spider-Man, and Venom, team-up that could get the job done.
The COVID-19 pandemic has had major ramifications for small businesses everywhere and comic book shops are no different. Major publishers have been forced to hold new titles, both physical and digital, due to Diamond Comic Distributors shutting down their distribution center. Diamond Comic Distributors holds a near monopoly on comic distribution in North America. The lack of new comics is hurting comic book shops which are already struggling, with most having been forced to close their doors during the stay at home orders.
RELATED: 5 PERFECT ROLES THAT JOHN KRASINSKI WOULD CRUSH IN THE MARVEL CINEMATIC UNIVERSE
Many publishers and online comic book platforms have been offering deals to entice comic book fans to looks at titles they haven't read yet and to keep them invested in the comic industry. DC is trying to combat the distribution shut down by shipping new comics to shops on April 28th. They will begin by shipping a limited selection over the next few weeks. And while this will definitely help, Todd McFarlane one of the founders of Image Comics, has an idea to get fans excited about comics when they start being released again.
Todd McFarlane on the Near Future of the Comic Industry
During a recent interview with ComicBook.com, McFarlane was asked about bringing his famous creation Spawn together with two characters he is famously associated with, Venom and Spider-Man.
"To me, I'm way more concerned about how it has any lasting effect, but with where we stand today and not knowing what's going to happen on the other side of normality and what that even looks like in terms of the comic book industry, then I've been sort of asking myself are we going to need some event book or thing on the other side not just one or not just two, I think we're going to need a steady drum of them…"
McFarlane may have a point. With the comic book industry suffering in an unprecedented way something historic may be just what is needed to get fans excited after the forced hiatus of COVID-19. McFarlane's desire to help keep his industry alive and thriving is understandable. But more than that big event books, like he is talking about could be just the hype needed to get fans back to their local comic book shops once they reopen.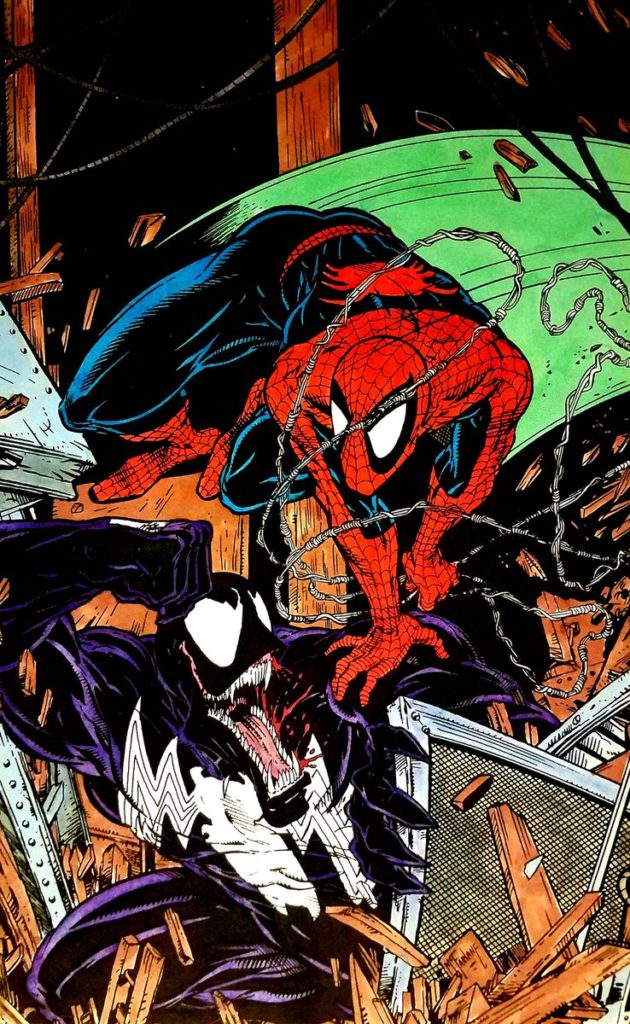 RELATED: BOOM! STUDIOS AND NETFLIX SIGN INSANE FIRST-LOOK DEAL: SOME GOOD SERIES TO ADAPT
Todd McFarlane is famous in the comic book world and he garnered attention from Spider-Man fans because of his intricate detailed art of the web-slinging superhero during his time working on The Amazing Spider-Man comics. McFarlane and writer David Michelinie created Eddie Brock the original incarnation of Venom and featured the villain in their The Amazing Spider-Man run. After McFarlane helped to found Image Comics he began publishing his occult-themed anti-hero comics, Spawn.
"Something as crazy as a Spawn-Spidey [Venom] be, I don't know, maybe. I never really had a compelling reason to do it, but you know, if part of it is that it helps a little bit in the stability of our industry, then maybe I should go back to doing manual labor and do my part. We should all be good soldiers somewhere along the line. So, yeah. We'll see where it all goes."