Becky Lynch had filmed a scene for Eternals, but was cut from the movie.
Lynch, who has recently stepped into acting roles, having recently appeared on Young Rock portraying Cyndi Lauper. According to Fightful Select, via ComingSoon.net, she filmed a scene for last holiday season's big Marvel movie, Eternals. The scene was unfortunately cut from the film.
The scene was intended to be a post-credit scene and would set something up for the future. Becky Lynch's scene was reportedly cut do to a simple editing choice. Whether it is because of time, because they want to hold off on introducing her character or hold off the future thing they were trying to set up is unclear.
Don't Count Big Time Becks Out Just Yet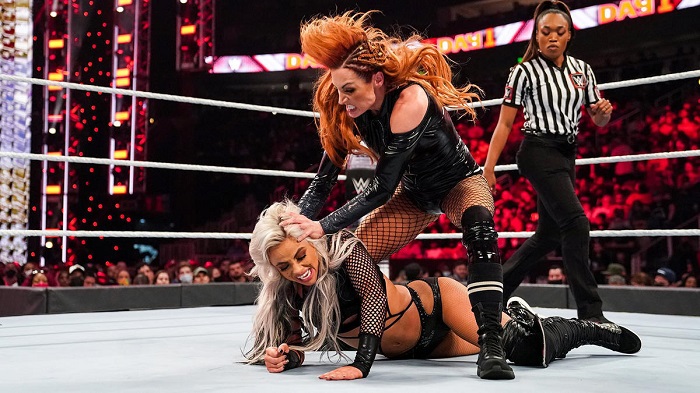 However, the good news is this may not be the only chance for fans to see Becky Lynch in a Marvel movie.Her making a return to Marvel and finally gracing our screens is not out of the question. The report says that she is still in talks with Marvel and they were said to be really happy with her unreleased performance.
The report revealed nothing about the scene. We don't know what context the scene would have taken in the MCU or who Lynch was portraying in the scene. However, the report revealed that a source with knowledge of the scene said the scene was "too depressing" to end up making the final cut of the movie.
RELATED: BIG RUMORS ABOUT MARVEL STUDIOS CHANGE OF FILM SLATE FOR PHASE 5 AND 6
Another source revealed a bit more about the scene which may shed a little more light on what was involved in the scene. The source revealed Becky Lynch was in a scene which also featured Thanos' brother, Eros aka Starfox. Eros, played by Harry Styles, did appear in the post-credit scene along with Pip the Troll in Eternals.
Becky Lynch And Harry Styles … I Mean Starfox Shared A Scene?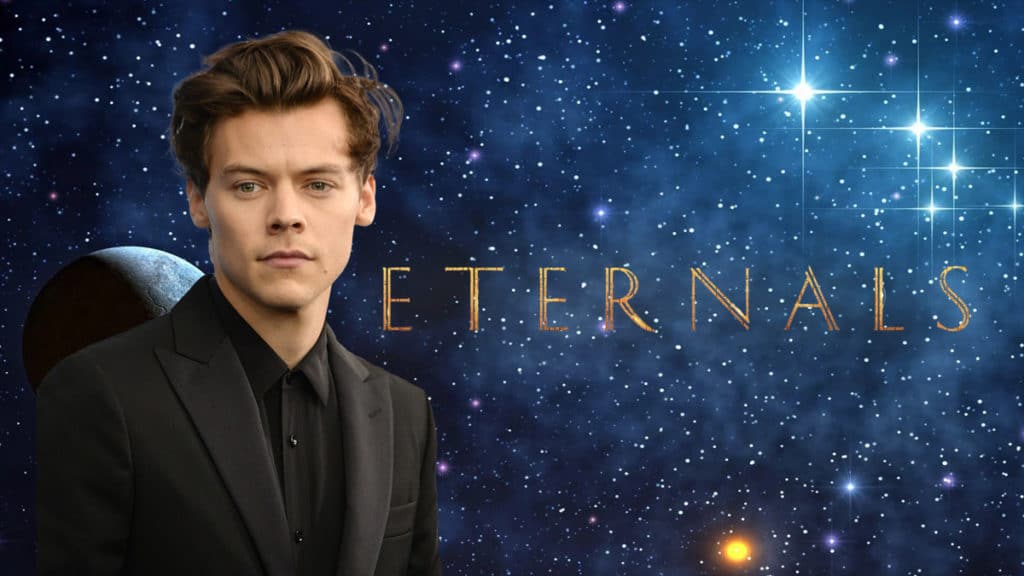 Becky Lynch sharing the scene with Eros could possibly narrow down who she may have been portraying. Eros has many abilities, but one of his most notable is his ability to affect other's emotions. This power can make people fall in love with him and he isn't always in full control of his power and it can "leak" out.  
RELATED: DELETED BLACK PANTHER WAKANDA FOREVER SCENES FEATURE A HIDDEN ROMANCE BETWEEN NAMOR AND SHURI
Therefore Lynch could have been portraying a love interest of Eros. One of his most steady love interests is named Heater Delight. Her character isn't exactly well known, but that means Marvel has a blank check to use the character anyway they see fit. As for the depressing nature of the scene. Delight was rescued from a space brothel by Eros and that sounds pretty dark and depressing to me. Could we be see Delight and Lynch in an upcoming Marvel project? Time will tell.
However, she could also return and be someone other than who she filmed the Eternals scene as. Marvel may have much bigger plans for her other than just a love interest of Eros.
RELATED: WATCH THE FIRST 10 MINUTES OF BLACK ADAM RIGHT NOW!
Becky Lynch has proven herself as one of the best women wrestlers in WWE. She has held both the Raw and SmackDown Women's Championships making her a six time women's champion.
Lynch recently made a big return to WWE. On July 30, at SummerSlam, Lynch separated her shoulder. Her absence left a big hole in Raw's women's division which was never really filled.
However, Becky Lynch made her big return to the ring recently. She was announced to be the final member of the anti-Damage CTRL and Rhea Ripley team at Survivor Series: WarGames on Nov. 26.
RELATED: CHELSEA GREEN SAYS NO TO AEW BUT YES TO A BIG WWE RETURN
Becky Lynch is most known for her charisma, her ability to convey her emotions in order to get the crowd to react and leave her heart and soul in the ring whenever she wrestles. She has played a "good guy" aka a babyface and a "bad guy" aka a heel in her WWE career with ease.  In the ring she is good at everything, but not great at anything in particular.  However, she is one of the most reliable women in WWE.  If fans are watching a Lynch match they know it will be entertaining.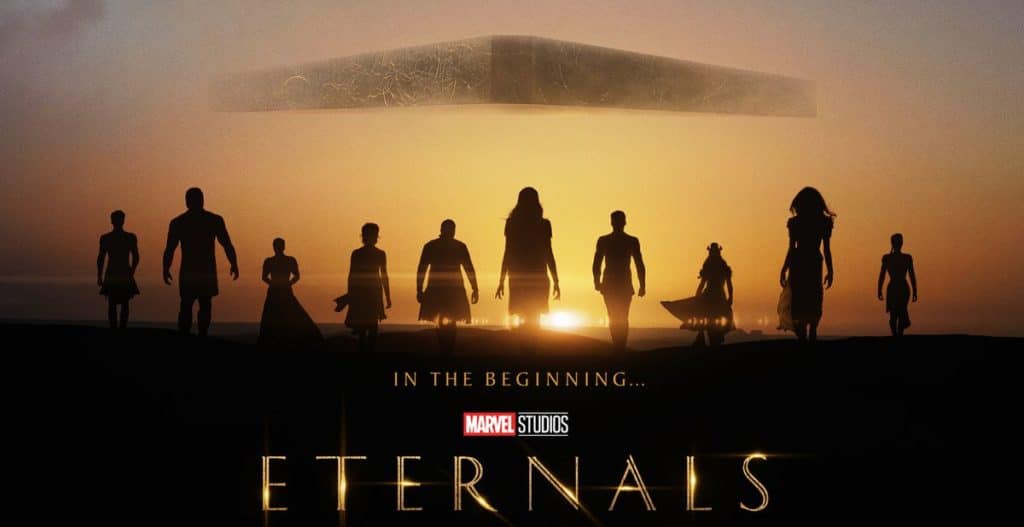 Eternals is available to watch on the Disney+ streaming service now. Were you bummed to hear Big Time Becks had her Eternals scene cut? Do you have any guesses who she may have been playing? Would you like to see her join the MCU or just have a quick cameo? Who do you think Becky Lynch should play in the MCU? Let us know who else from WWE or wrestling would be perfect for a Marvel movie over on social media.
KEEP READING: FOOTAGE OF BRUTAL AFTERMATH OF ROMAN REIGNS AND KEVIN OWENS' SLAP
Sources: Fightful Select, ComingSoon.net, Marvel, Marvel.Fandom