The official trailer for Florence Pugh's next film has been released.
Florence Pugh's career trajectory is something quite fascinating. The actress started in some independent horror films, some short-film and a few appearances in a TV show. She delivered her first acclaimed performance in the drama Lady Macbeth. Two years later she had a small role in the Liam Neeson-led action thriller The Commuter and starred alongside Chris Pine in the medieval film Outlaw King.
Her big break came in 2019. She appeared in the based on true-event's dramedy Fighting with my Family and then became a star with her acclaimed performance in the A24 horror film Midsommar. Later that year she starred in Greta Gerwig's beloved Little Women adaptation and went on to gain an Oscar nomination for her performance.
Next, she joined the Marvel Cinematic Universe as Natasha Romanoff's (Scarlett Johansson) sister, Yelena Belova. She immediately became a fan favorite, while playing the character in Black Widow and the Disney+ series Hawkeye. She has been confirmed to lead the Thunderbolts in the MCU's 2024 film, where she'll star alongside her on-screen father David Harbour, Sebastian Stan, Wyatt Russel, Olga Kurylenko, Hannah John-Kamen and Julia Louis-Dreyfus.
RELATED: MARVEL REVEALS CRAZY THUNDERBOLTS LINEUP AT D23
This year she played the leading role in the controversial drama-thriller Don't Worry Darling alongside Harry Styles. The film also reunited her with Chris Pine. She starred in the Netflix drama The Wonder and will voice Goldilocks in Dreamwork's animated sequel Puss in Boots: The Last Wish.
She is set to have a big year ahead of her as she is set to star in the dramedy A Good Person, Christopher Nolan's next film Oppenheimer and the highly anticipated Dune sequel. We now get a taste of her next role and first producing credit with the first trailer for A Good Person.
FLORENCE PUGH'S NEXT FILM LOOKS GREAT
The trailer looks great. It looks like Florence Pugh can showcase her dramatic as well as comedic chops, while Morgan Freeman could become a scene stealer. It looks very much like in the vein of Zach Braff's debut feature film Garden State.
RELATED: FLORENCE PUGH IN NEGOTIATIONS TO STAR IN DUNE PART 2 AS PRINCESS IRULAN
Daniel (Morgan Freeman) is brought together with Allison (Florence Pugh), the once thriving young woman with a bright future who was involved in an unimaginable tragedy that took his daughter's life. As grief-stricken Daniel navigates raising his teenage granddaughter and Allison seeks redemption, they discover that friendship, forgiveness, and hope can flourish in unlikely places.
A Good Person is written and directed by Zach Braff. Braff is best known for his role in the beloved sitcom Scrubs but is also a very talented writer/director. He wrote, directed and starred in the 2004 dramedy Garden State, which gained high acclaim and has since then directed Wish I Was Here and the comedy Going in Style. He also directed Pugh in the short film In the Time It Takes to Get There.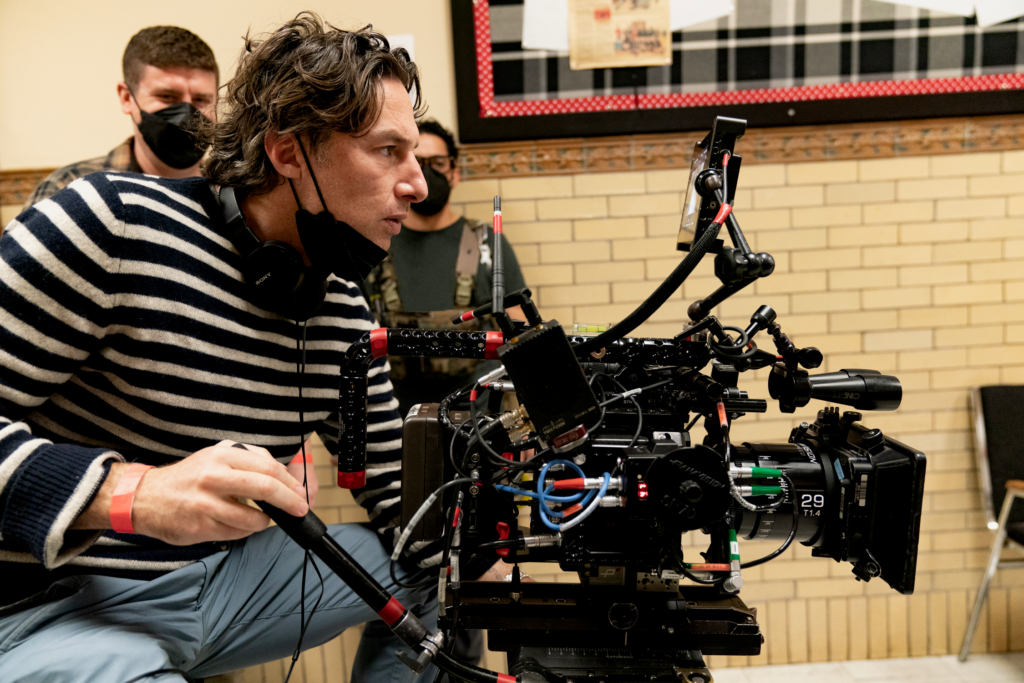 His new feature film also reunites Braff with his Going in Style star Morgan Freeman. Freeman is best known for Seven, The Shawshank Redemption and Christopher Nolan's The Dark Knight trilogy.
A Good Person also stars Celeste O'Conner (Ghostbusters: Afterlife), Molly Shannon (SNL) and Chinaza Uche (The Devil Below).
RELATED: SCREAM 6 TRAILER BRINGS GHOSTFACE TO THE BIG APPLE & LEAVES SIDNEY PRESCOTT BEHIND
I am very much looking forward to this film. I really liked Braff's Garden State and the trailer shows that the film could capture the same essence. Florence Pugh is one of the most exciting actresses working right now, so that is obviously a huge plus.
A Good Person hits theatres March 31, 2023.
What do you guys think? Are you excited about the film? Did you like Garden State? Let's discuss everything in the comments down below and on our social media.
KEEP READING: VIKINGS: VALHALLA SEASON 2 RECEIVES OFFICIAL TRAILER & LAUNCH DATE FROM NETFLIX