It looks like Warner Bros. Discovery is not moving forward with any future plans for DC's Black Adam for now. In a statement he released on social media on Tuesday (Dec. 20), Black Adam star and producer Dwayne "The Rock" Johnson revealed that after meeting with new DC Studios co-head James Gunn, the studio won't be moving forward with the character for the "first chapter of storytelling" for the new DC Universe.
The Rock shared the following statement on his personal Twitter account:
THE ROCK SHARES UPDATE ON FUTURE OF BLACK ADAM
The actor and star noted in his statement, "James Gunn and I connected, and Black Adam will not be in their first chapter of storytelling." He continued, "However, DC and Seven Bucks have agreed to continue exploring the most valuable ways Black Adam can be utilized in future DC multiverse chapters." The former WWE Champion went on, "James and I have known each other for years and have always rooted for each other to succeed. It's no different now, and I will always wrote for DC (and Marvel) to win and WIN BIG."
RELATED: MULTIVERSUS ADDS DWAYNE JOHNSON BLACK ADAM VARIANT AND NEW GAME OF THRONES MAP FOR FESTIVERSUS 2022 EVENT
Meanwhile, filmmaker James Gunn added in his own Twitter statement, "Love @TheRock & I'm always excited to see what he & Seven Bucks do next. Can't wait to collaborate soon."
The news comes not long after Henry Cavill announced that he won't be donning the tights and red cape to play Superman once again on the big screen as part of James Gunn's new DC Universe. Cavill returned to once again portray Superman in a cameo scene in Black Adam. Shortly after the film's release, the actor announced that he was back on board to play the role.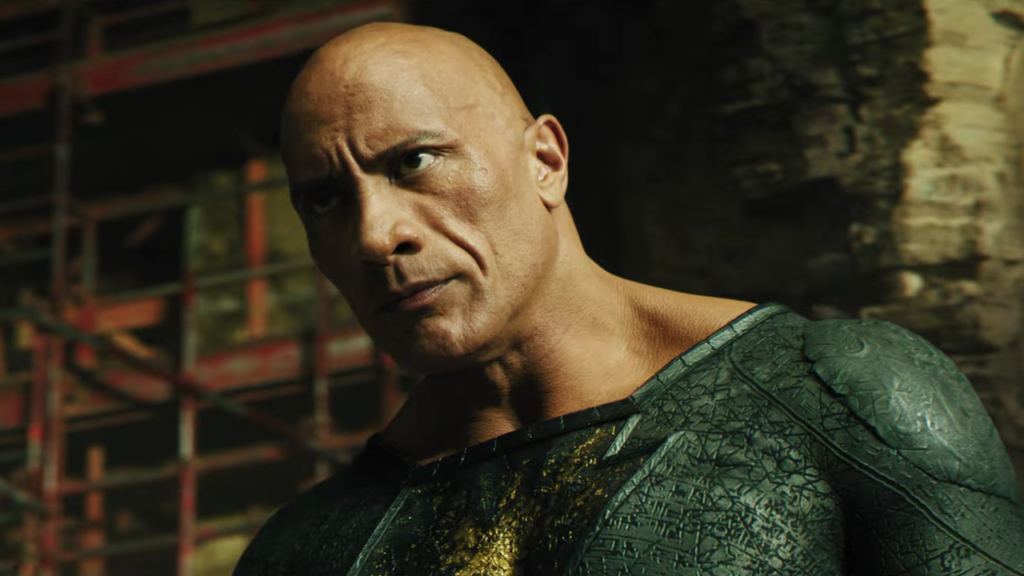 However, circumstances for the DC Universe on the big screen changed once again after Warner Bros. named James Gunn and Peter Safran as the new heads of DC Studios. They are now coming up with their own long-term plans that will see a shared DC Universe across film, TV, and games. Now, it looks like Warner Bros. and DC won't be moving forward with any immediate plans for The Rock's Black Adam and Cavill's Superman, at least at the moment.
Black Adam was a property and character The Rock has been connected to for about 15 years. Getting the film made was a longtime passion project for his career. Initially, he sought to portray the character in a Shazam movie, but he eventually sought to develop a solo film based around the character. It was finally made and hit theaters last month.
Despite The Rock's star power, Black Adam was not able to score super huge at the box office. It did manage to make $167 million domestically and $391 million worldwide, but that's off a reported near $200 million budget, plus another $80-$100 million on P&A, per Deadline. That means even off a $391 million, the movie likely didn't bring in a hefty enough profit to the studio. Additionally, the film performed poorly with critics, scoring only 39% on Rotten Tomatoes.
The Hollywood Reporter also revealed that while the film was greenlit at a budget of $190 million, costs for the film actually went as high as $260 million. This was due to a round of 20-day reshoots after the film tested poorly during a focus group screening. So, it's possible the production cost for the film was much higher than what was initially reported.
RELATED: WATCH THE FIRST 10 MINUTES OF BLACK ADAM RIGHT NOW!
THR's report also noted a possible feud brewing between The Rock and the studio, with the actor reportedly unlocking the Warner Bros. Discovery and Black Adam social accounts. However, the actor later said he never followed them in the first place. He also did not comment on WB naming Gunn and Safran as the new studio heads, with observers reportedly noting underlying tension between the camps. Johnson has claimed that both sides have a good relationship.
DC's Black Adam is streaming now on HBO Max. Also, fans can now purchase a character variant of Black Adam based on The Rock's likeness in the film for the fighting game, MultiVersus.
What do you think of the news? Do you think DC Studios and James Gunn are making the right call here regarding Black Adam, or are they making a mistake? Do you think the movie was just what the DC film universe needed, or was it a disappointment? Let us know how you feel in the comments or on The Illuminerdi Twitter account.
KEEP READING: EDITORIAL: HENRY CAVILL LEAVING SUPERMAN WAS A NECESSARY EVIL
SOURCE: Dwayne "The Rock" Johnson, Twitter, The Hollywood Reporter