CITIZEN debuts their new CZ Smart Watch with proprietary wellness software that anticipates, learns, and gets smarter with the wearer.
Our favorite maker of timepieces, CITIZEN, just dropped some major news. The pioneering watchmakers have been making incredible timepieces for and loved by citizens for over 100 years. Their diverse portfolio of high-performance and eco-mindful watches is accessibly priced and ranges from professional-grade, sport-inspired designs with advanced functions to sophisticated, timeless silhouettes that are beautiful as well as collectible. Just take a look at this gorgeous watch they released in collaboration with Marvel down below.
RELATED: CITIZEN is the Official Timekeeper of This Year's Epic D23 Expo
CITIZEN at CES 2023
Today, the innovative, stylish, and timeless innovator of timepieces has debuted their new smartwatch, the CZ Smart Watch, at the Consumer Electronics Show (CES) 2023. This new smart watch boasts a built-in-self-care advisor through CZ Smart YouQ application, developed using research pioneered by NASA's Ames Research Center and AI built through CITIZEN partnerships using the environment and tools within IBM Watson® Studio on IBM Cloud. The CZ Smart watches combined with the CZ Smart YouQ software combines timeless watch design, purposeful function, and innovative technology in a game-changing wearable device.
RELATED: PowerA MOGA XP7-X Plus Review – Incredible All-in-One Cloud Gaming Solution
CZ Smart YouQ App Info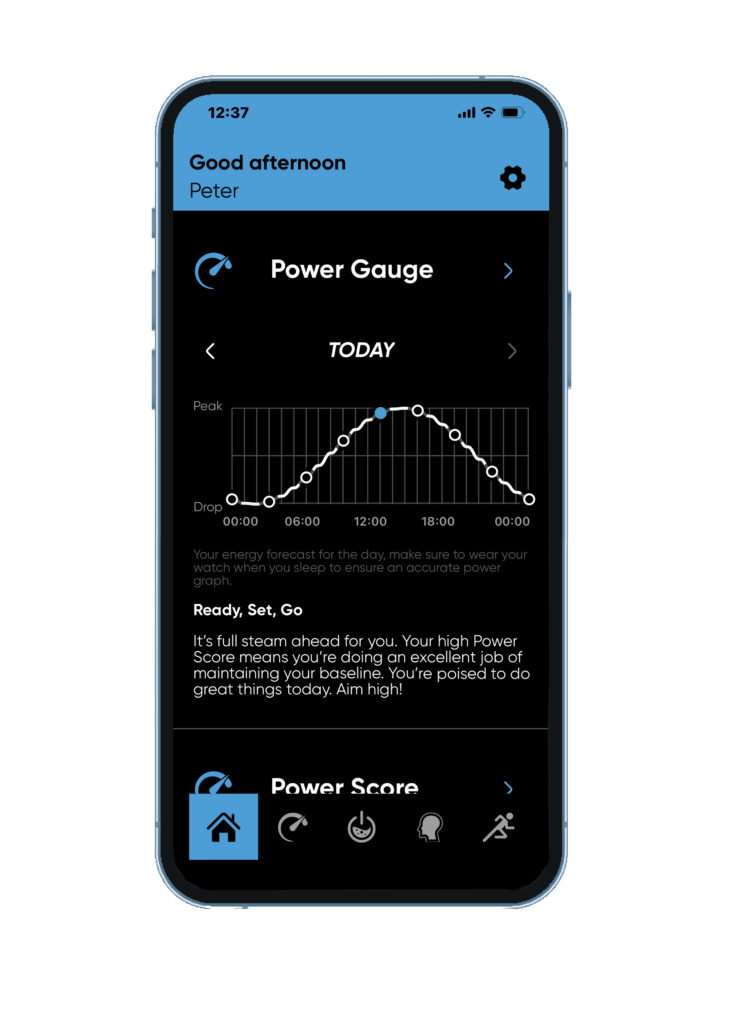 Here are the official details of the CZ Smart YouQ applications from CITIZEN:
The CZ Smart YouQ application provides insights that help make the wearer smarter about their own wellness, syncs with their daily life, and provides real-time biofeedback. Using neural networks developed within the IBM Watson® Studio workspace, CZ Smart YouQ can learn and understand the wearer's chronotype (an individual's preferred timing of sleep and wake) within seven to ten days by processing their sleep data and Alert Scores and deepens that understanding over time.

Alert Scores are generated when a wearer takes a custom-designed Alert Monitor test, a consumer-facing iteration of NASA's Psychomotor Vigilance Task Test (PVT+), originally developed to determine the mental acuity of astronauts. The CZ Smart YouQ Alert Monitor was designed based on NASA's PVT+ test and utilizing research from leading science and academic experts at NASA's Ames Research Center Fatigue Countermeasures Laboratory. The Alert Monitor tests are brief, gamified, and can be taken daily to measure the wearer's alertness.

Through personal data points captured with the watch, including Alert Scores, chronotype, sleep patterns, activity, and heartrate monitoring, CZ Smart YouQ quantitatively analyzes and learns about the wearer's unique characterization, rhythms, and habits to enhance personalization. By utilizing a dynamic recognition model to match wearers to their chronotype, the CZ Smart YouQ application recommends highly personalized Power Fixes, suggested actions to help the wearer mitigate the effects of fatigue, improve alertness, and promote the building of better habits, readying the wearer to meet whatever the day may bring.

Over time, aggregating wearer data will enable CZ Smart YouQ to cater to wearers more personally; not just in understanding them, and their relationship to chronotypes, but also in understanding the effectiveness of certain Power Fixes for each person.

"The latest CZ Smart watch is a game-changing product that brings CITIZEN's legacy of watchmaking together with best-in-class research and technology of NASA and IBM, directly to wearers' wrists," said Jeffrey Cohen, President at CITIZEN Watch America. "Coupled with the proprietary CZ Smart YouQ application, this smartwatch is a revolution in wearable wellness."

The YouQ Software is available exclusively on the second generation of CZ Smart watches. Styles include a sport model, available with silicone, leather, and stainless-steel bracelet straps and a casual model in mesh bracelet, stainless steel links, and silicone straps. All CITIZEN CZ Smart watches offer downloadable, customizable dials and a range of interchangeable bracelet, mesh, leather, and silicone straps for practicality and style preference. CITIZEN also highlighted a new second generation Hybrid smartwatch at CES 2023, which will launch to consumers in the second half of 2023, with the YouQ wellness software implemented in due course (date to be confirmed).

RELATED: LucidSound LS50X Review – The Absolute Gold Standard of Gaming Headsets

Technical Specifications

| | |
| --- | --- |
| Brand | CITIZEN CZ Smart PQ Smartwatch |
| Model | Sport: MX1010-59X, MX1017-50X, MX1011-05X, MX1018-06X, MX1016-28XCasual: MX1000-52X, MX1002-57X, MX1005-83X, MX1003-71X, MX1000-28X, MX1000-01X |
| Launch | March 2023 |
| Case Size / Display Size / Display Type | 41mm Casual and 44mm Sport / 1.3" / AMOLED |
| Processor / Storage | Qualcomm® Snapdragon™ Wear4100+ / 8GB |
| Rechargeable Battery | 24+ hour battery life, varies based on usage. Full charge in 40-minutes Sport and Casual Smartwatch: Up to 20% better battery lifeHybrid Smartwatch: Up to 50% better battery life |
| Play Store Auto Install / Pre-Loaded Apps | Google Fit™, CZ Smart YouQ Strava™, Spotify™, YouTube Music™, Amazon Alexa™ |
| Sensors | Gyroscope, altimeter, barometer, accelerometer, heart rate sensor, SP02, ambient light sensor |
| Specifications | Android™ and iOS™ compatible* / Bluetooth / Wi-Fi / GPS / NFC / Microphone / Speaker*Supported features may vary between countries with compatibility subject to change. |

This device and its related software are not intended for use in the diagnosis, cure, mitigation, treatment or prevention of disease or other conditions.

Citizen Connected works with phones running the latest version of Android (Excluding Go Edition and phones without Google Play Store) or iOS. Supported features may vary between platforms and countries with compatibility subject to change.

CITIZEN Press Release
Citizen launched the first generation of CZ Smart watches in November 2020 with the brand's first-ever touchscreen smartwatch, followed by a hybrid model in Fall 2021. The latest generation of CZ Smart watches with the proprietary CZ Smart YouQ application will be available in the U.S. starting in March 2023 and available to pre-order now at Amazon or at CITIZEN.
Source: CITIZEN
KEEP READING: Logitech G Cloud Review – 2022's Ultimate Cloud Gaming System