A major character of DC Comics and Superman lore is coming to the hit series Superman & Lois. As reported by EW.com, The Walking Dead TV series alum, Michael Cudlitz, is joining the cast as the iconic Superman nemesis, the one and only Lex Luthor.
Cudlitz is set to portray a new version of Luthor in the upcoming third season of The CW drama, which debuts later this year.
MICHAEL CUDLITZ JOINING SUPERMAN & LOIS AS LEX LUTHOR
In the series, Lex Luthor is known to the world as the visionary billionaire and head of LexCorp. However, the criminal underworld knows Luthor as a brutal psychopath who will terrorize anyone who crosses paths with him.
RELATED: DOOMSDAY: THE KRYPTONIAN ABOMINATION IS COMING TO SUPERMAN & LOIS SEASON 2
Cudlitz previously starred in the AMC juggernaut The Walking Dead as Abraham and also directed four episodes. His other credits include the hit TNT series Southland, which earned him the Critics Choice Award for Best Supporting Actor in a Drama. His other credits include Clarice, Band of Brothers, Grosse Pointe Black, and The Negotiator.
Luthor will debut in Season 3 some years after he dropped out of the public eye. But now he's re-emerged, and he's hellbent on enacting revenge and correcting a personal injustice. He's seeking vengeance on the two people he believes have wronged him: Superman (Tyler Hoechlin) and Lois Lane (Elizabeth Tulloch).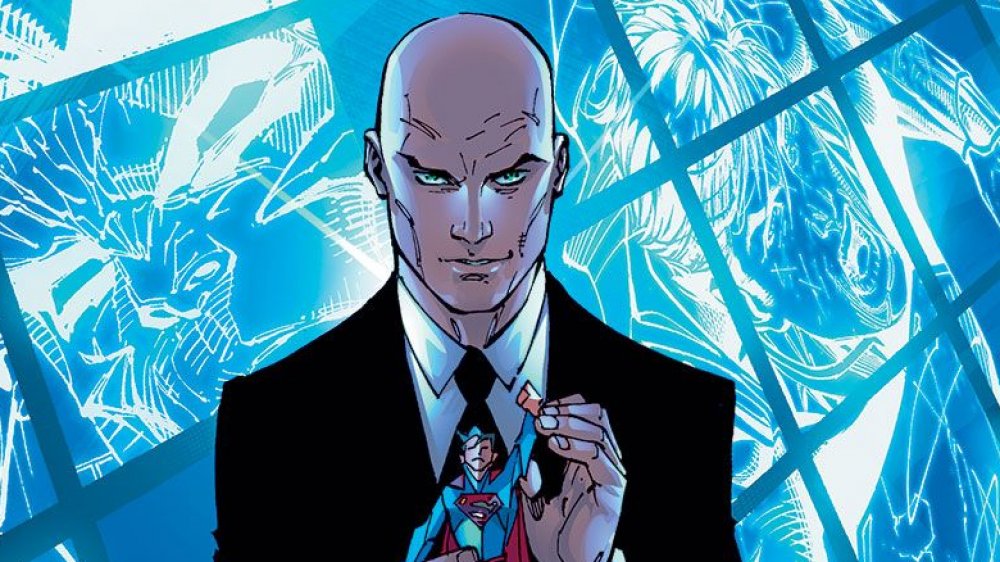 Season 3 will pick up weeks after Superman defeated Ally Allston (Rya Kihlstedt). Clark Kent and Lois are now working together at the Smallville Gazette and enjoying some small-town life. However, their romantic bliss soon shines a light on how isolating "the secret" can be. Meanwhile, Chrissy (Sofia Hasmik) struggles to balance life with a new love interest and her friendship with Lois.
Lois Lane is soon put on an undercover assignment that reveals a deadly new enemy that could change the Kent family forever. Superman would do anything to help his family, but a villain this merciless means even that might not be enough. The Kent brothers are also being pulled in opposite directions. Jordan (Alex Garfin) is forced to deal with what it means to have a superhero identity. Jonathan (Michael Bishop) searches for a purpose beyond the football field. Bishop replaces Jordan Elsass as Jordan Kent after Elsass exited the show following Season 2. Also, John Henry (Wole Parks) is haunted by his doppelganger's past, causing dangerous conditions for himself and Natalie (Tayler Buck).
RELATED: TITANS: THIS LEGENDARY DC VILLAIN [SPOILER] HAS A SURPRISE ROLE IN SEASON 4: EXCLUSIVE
Also on tap for Season 3, Lana Lang (Emmanuelle Chriqui) and Kyle (Erik Valdez) have to redefine their family post-separation. Also, Sarah (Inde Navarrette) is trying to see what the future holds for her and Jordan now that she knows he has powers. Lastly, General Samuel Lane (Dylan Walsh) has reclaimed his post at the Department of Defense and now has to face a conflict in working with his grandson, Jordan.
Jon Cryer previously portrayed Lex Luthor in the Arrowoverse, first appearing in Supergirl and later The CW's Crisis On Infinite Earths crossover event. Season 3 of Superman & Lois debuts on The CW starting Tuesday, March 14. The Season 3 premiere will air at 8:00 pm ET/PT.
What do you think of the news? Do you see Cudlitz as a good addition to the cast of Superman & Lois? Do you think it's inspired casting of Lex Luthor? Let us know how you feel about the news on The Illuminerdi Twitter account.
KEEP READING: SUPERMAN & LOIS 3.06 REVIEW:: THE PINK RANGER DIRECTS THE BEST EPISODE OF THE SEASON SO FAR
SOURCE: Entertainment Weekly