Netflix is continuing to add to their live-action anime adaptations that are already in the works with more live-action Pokémon content. A live-action Pokémon series, in the same vein as Detective Pikachu, was announced earlier this year and according to our sources Netflix will continue to expand upon this globally beloved franchise. Pokémon first began as a video game that was first released in 1996 so what better way to celebrate its 25th anniversary, then to announce even more new live action content?
NETFLIX IS DEVELOPING A LIVE ACTION POKÉMON FILM
The Illuminerdi can exclusively reveal that Netflix is developing a new live-action Pokémon movie that will tie into Netflix's developing live-action Pokémon series. According to our sources this will not be a continuation of Detective Pikachu, but instead a reboot. With a new live-action series and now film on the horizon it looks like Netflix has some serious plans for this popular global franchise especially when one takes into account the already existing Pokémon content on the streaming platform.
The Netflix live-action Pokémon series was initially reported by Variety in July. Although not many details are known, including no information about the plot, Variety did report that Joe Henderson is attached to write and executive produce the series. Henderson is no stranger to Netflix, currently serving as co-showrunner and executive producer of Lucifer, which is set to debut the sixth and final season on the streaming platform September 10. Henderson is also developing a series adapting his comic book Shadecraft for Netflix.
RELATED: NETFLIX'S COWBOY BEBOP 1ST AMAZING IMAGES AND RELEASE DATE REVEALED
Detective Pikachu was a hugely successful video game adaptation that hit theaters in May 2019. The film grossed over $433.9 million worldwide. It earned over $54.3 million in the U.S. and Canada on opening weekend, breaking the record as the biggest opening for a video game adaptation, although Detective Pikachu's record was later broken by Sonic The Hedgehog. Detective Pikachu is the first live-action Pokémon film and the way the film portrays this universe is impressive. Detective Pikachu manages to seamlessly incorporate the Pokémon into the world with humans.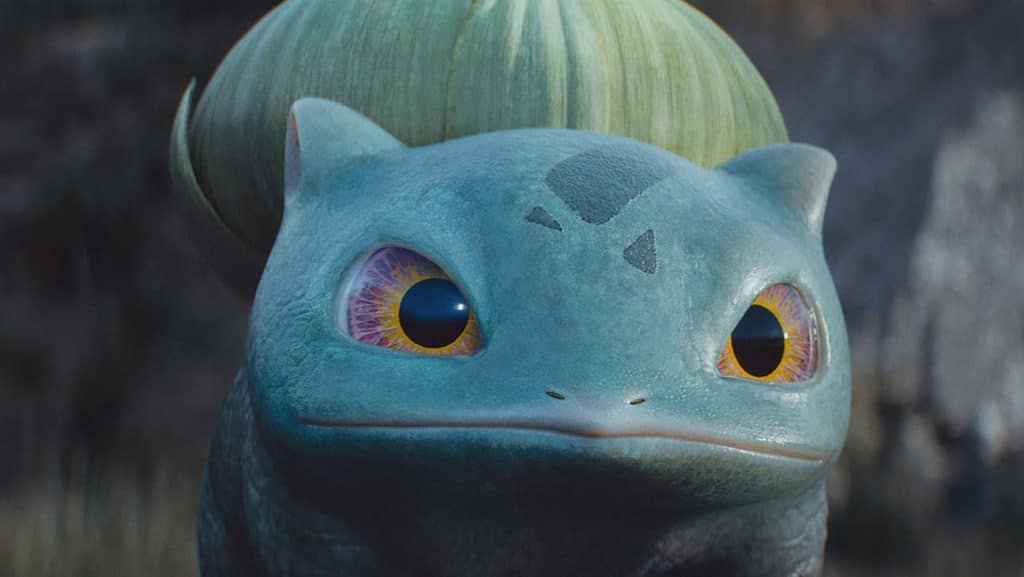 The streaming platform has also announced tons of new anime content in development including adaptations of the popular video game franchises Far Cry and Splinter Cell, as well as an anime based on the wildly popular Terminator franchise. Netflix also has a number of live-action adaptations of anime in the works including One Piece and Cowboy Bebop. Adding new Pokémon content to the streaming platform's catalogue is another step in this push into the world of anime.
RELATED: ONE PIECE: NEW CHARACTER DESCRIPTIONS FOR THE HIGHLY ANTICIPATED LIVE-ACTION SERIES: EXCLUSIVE
Pokémon was first released as a video game in 1996 in Japan, originally titled Pocket Monsters: Red and Green as a pair of video games for the original Gameboy. It was later released in other countries as Pokémon Red and Blue for Gameboy. The franchise has expanded far beyond the video games that continue to be released today. The franchise has grown to include trading cards, books, manga, anime television and movie series, and tons of branded merchandise.
The Pokémon video game series is the fourth best-selling video game franchise and the anime series, which has over 20 seasons and more than 1,000 episodes, is considered the most successful video game adaptation of all time. Detective Pikachu proved that this anime franchise not only works in live-action, but can be a major global success. This is a huge franchise worldwide so it makes sense for Netflix to invest in creating more original content.
With plot details still under wraps it'll be interesting to see not only what the series and movie will be about, but how they tie together. And although this is a reboot instead of continuing the Detective Pikachu story it's comforting to know that this franchise can work well in live-action.
Are you excited about a live-action Pokémon movie? What do you think the plot of the series and movie will be? Leave your thoughts in the comments below or on our social media and check back with The Illuminerdi for more Netflix and Pokémon news.
KEEP READING: WHAT IF…? EPISODE 5 REVIEW: AN IMPRESSIVE ZOMBIE TALE FULL OF HORROR, COMEDY, AND HEART IN ONLY 30 MINUTES (SPOILERS)