Following the news of financial losses and company layoffs, Disney CEO Bob Iger announced three upcoming sequels!
In November 2022, Bob Iger returned as CEO for the Walt Disney Company, replacing his successor and predecessor Bob Chapek. Since resuming his position, Iger took measures to refocus the company's priorities onto creative storytelling.
Iger Rebuilds the Mouse House
One of the steps Iger took to reorganize the company was laying off 7000 employees to cut costs. This represents 3.2% of the 220,000-member workforce as of October 2022. Iger understood that some sacrifices had to be made to help the company; the increasingly competitive world means that everything has become more expensive, justifying the need to downsize and cut costs.
RELATED: ANT-MAN AND THE WASP: QUANTUMANIA DIRECTOR SHARES THE SIGNATURE OF ALL OF THE ANT-MAN MOVIES
The house of mouse plans to save approximately $5.5 billion with these layoffs. $2.5 billion covers "non-content" costs, including labor costs, with $1 billion of the reductions currently underway. 50% of the $2.5 billion non-content costs represent marketing, 30% is labor, and 20% consists of technology, procurement, and other expenses. An annualized reduction of $3 billion for non-sports content costs is also expected over the next several years.
Strange Things are Happening as Disney Tries the Next Right Thing
After sharing the cold, hard truths about the company's restructuring, Iger announced several new projects for animation fans. Two of Disney's franchises, Toy Story and Frozen, will each get another installment, both currently in development. The 2016 action comedy Zootopia will also receive a sequel.
The Toy Story franchise currently has four main installments, a spin-off television series (Buzz Lightyear of Star Command), several short films, and a spin-off film (Lightyear). The first four films were massive critical and financial successes, with Toy Story 3 and 4 each grossing approximately $1 billion at the worldwide box office and winning an Oscar for Best Animated Feature. By contrast, Lightyear underperformed, grossing $226.4 million against a budget of $200 million.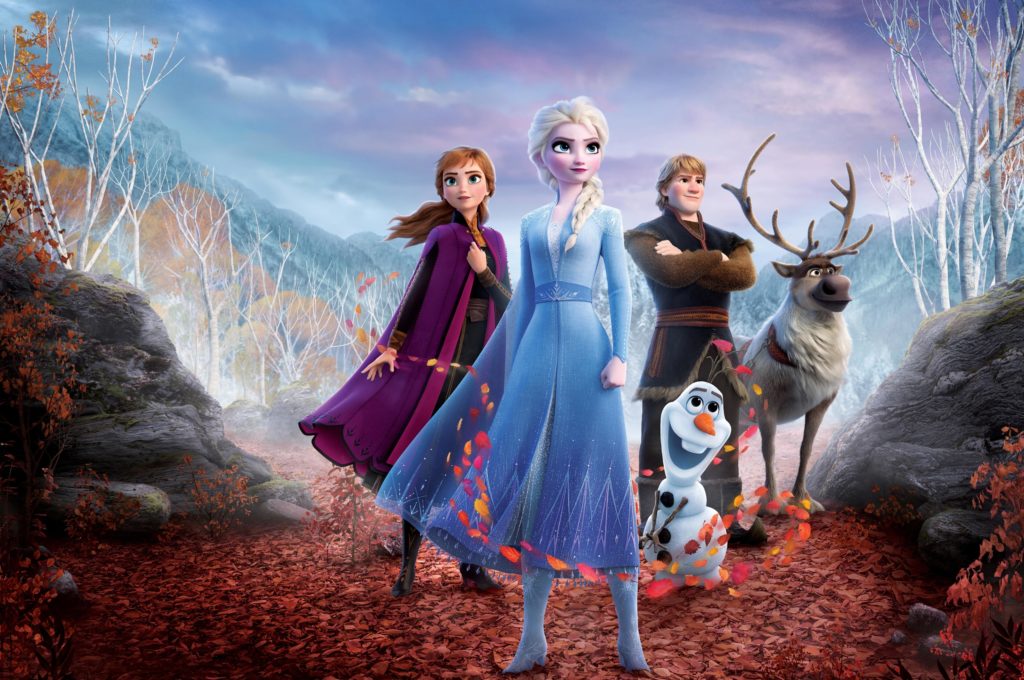 The first Frozen was released in 2013 and was a huge success. It earned $1.28 billion in the worldwide box office against a $150 million budget, surpassing Toy Story 3 as the highest-grossing animated film of all time before being dethroned by The Lion King (2019). With Frozen being one of the best-selling Blu-Ray releases and the first Walt Disney Animation Studios film to win Best Animated Feature, it spawned a franchise, complete with an animated short (Frozen Fever), a featurette (Olaf's Frozen Adventure), a sequel (Frozen II), a Broadway musical, a Disney on Ice show, and books.
RELATED: PERCY JACKSON AND THE OLYMPIANS CASTS ZEUS AND POSEIDON
Zootopia (Zootropolis in parts of Europe, Zoomania in Germany) continues Disney's line of successful animated films, being the third consecutive film from the studio to win Best Animated Feature. It earned $1.025 billion worldwide against a $150 million budget, making it the fourth-highest grossing film of 2016 and the second-highest grossing animated film of the year behind Finding Dory. Because Zootopia+ is currently streaming on Disney+, the sequel could imply that Disney has plans on expanding Zootopia into another franchise.
With news of these sequels in development, it shows how much Disney's stance on story continuations has evolved over the years. Once upon a time, they eschewed sequels in favor of creating new, original stories. Then, they made 14 years' worth of direct-to-video sequels that, although profitable, widely ranged from mediocre to awful. Now, Disney has made sequels that are both high-quality and profitable, proving that neither trait is mutually exclusive.
Are you excited for the new Disney sequels? Do you have any plans to see them? What is your favorite Disney sequel? Let us know in the comments!
KEEP READING: STAR WARS: THE ACOLYTE CAST GETS GREAT ADVICE FROM DAISEY RIDLEY
Source: Variety