Ant-Man and the Wasp: Quantumania is Marvel's biggest phase opener ever and the first chapter of their new dynasty.
Marvel begins Phase 5 of their cinematic universe with the hero that sparked the saving of the universe in Avengers: Endgame, Scott Lang, also known as Ant-Man. Ant-Man and the Wasp: Quantumania begins with Scott joyfully living the life of a hero no longer needed because of a job well done. He has written a book about his experiences, widely recognized and admired, and fully in love with Hope Van Dyne, who herself is also living an extraordinary life using her brilliance and technology to help the world recover from The Blip and advance the world. But good things don't last forever and Kang is ready to begin his dynasty.
Quantumania Introduces One of Marvel's Most Intriguing Worlds
Ant-Man and the Wasp: Quantumania goes very quickly from Scott and Hope's happy ending from Endgame to a whole new universe of problems in the Quantum Realm. It is a jarring contrast that creates a lot of tension and gives the story a hefty stake. The weight of the situation is accentuated by the wonderous new world of the Quantum Realm. The Quantum Realm looks like microbiology and astronomy crashed in an electrical engineering textbook. It is a visual marvel that has been teased throughout the MCU, but is finally thoroughly inhabited. Every pixel of even the IMAX screen is gorgeously populated to create awe-inspiring scenes.
RELATED: Quantumania: Kevin Feige and Peyton Reed Discuss Creating Mind-Blowing Look of the Quantum Realm
The spectacle of the Quantum Realm is further enhanced by its population. The beings that live in the Quantum Realm are a mix of familiar beings and completely out of this world in a perfectly harmonious balance that creates strong intrigue while still feeling grounded and believable. The Quantum Realm is one of the most interesting worlds introduced in the MCU and does a better job than most recent sci-fi properties. It immediately enhances the conflicts of the film and simultaneously creates a desire to explore.
The Cast Conquered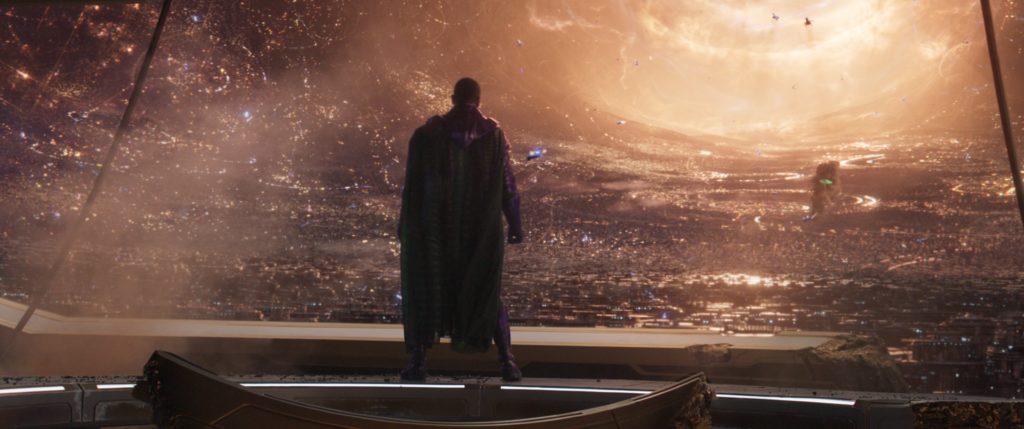 Aside from the wonderous new world of the Quantum Realm, the cast and characters of Ant-Man and the Wasp: Quantumania is what make the film. Peyton Reed does another spectacular job directing the cast in great performances. Michael Douglas, Evangeline Lily, and Paul Rudd are in peak form, having fully embodied these characters over the years and absolutely delivering on the new opportunities their characters have. It is hard to capture how well they perform because it feels so natural. The high caliber of their performances is only really noticeable by not noticing, as they are still continuing their performance for the third-plus time.
However, I can say Paul does not top previous performance of portraying Scott Lang being psychically controlled by Janet. It's not that he does not perform as well, he just doesn't get an opportunity to shine like that.
RELATED: Quantumania: Jonathan Majors Admits He Stole Randall Park's Approach to Acting for Kang
The standout performances are from Jonathan Majors, Kahtryn Newton, and Michelle Pfeiffer. Newton brings a new energy to the Ant-Man family that is eager and inexperienced. Newton brings a naive earnestness that is a bit of a trope but is backed with serious confidence. Cassie Lang is extremely capable and passionate but is not quite sure of how to utilize her gifts and abilities. She has the best intentions and knows the direction to go, but doe not know how to get there. She loves what her family has done, but is irritated they aren't continuing to do more. New fully captures the conflict and brings it to life with her performance.
Michelle Pfeiffer gets an opportunity to truly shine as Janet Van Dyne. She is the centerpiece of the film. Janet's withholding of information about her time in the Quantum Realm leaves the rest of the Ant-Man family to play catch up when they are suddenly thrust into the world that she was trapped in for over 30 years. Pfeiffer gets to peel back layers upon layers of who Janet is and what she is capable of while also getting to run the full gambit of emotions. She's funny, she's badass, she's wrong, and she's a hero. Michelle Pfeiffer is everything.
RELATED: Ant-Man And The Wasp Quantumania: Michelle Pfeiffer Unveils Explosive Secrets from Janet's 30 Years in the Quantum Realm
Then there's Kang. Kang is an absolute menace. It is immediate how menacing and dangerous he is from the jump. It is a perfect combination of marketing and the lingering impact of He Who Remains, but mostly it is Jonathan Majors' delivery. Each line is delivered with the exact tone and cadence to break whichever character he is interacting with. Majors does not have to yell, does not have to attack, he just has to be in the scene staring at someone as if he is determining the exact purpose of the tool he grabbed from his toolbox. Ant-Man may grow physically, but Kang's presence grows emotionally and mentally until it basically consumes the movie.
Jonathan Majors's performance will carry audiences to the next Avengers movie, regardless of their current feelings about the MCU.
There are Some Little Things that Add Up
As wonderous as the world is, as good as the performances are, and how well put together the movie is, it doesn't hit as hard as I was hoping. It's symbolic of the character really, yes Giant-Man is strong, but he still doesn't hit as hard as someone like Spider-Man. Ant-Man and the Wasp: Quantumania has a lot going for it and is a great time at the movies, but it's not able to really break out of Marvel's self-imposing shadow. While the physical danger is a very real and palpable stake throughout the film, it never emotionally hits. It's all very surface-level emotional impact. There is some tension between Scott and Cassie, but it's cliche and resolves very neatly.
The wonder of the Quantum Realm is brilliantly generated with the introduction of the world with its visual spectacle and unique and interesting inhabitants. However, by the end of the film, the want for more is greatly diminished as their conflict also neatly resolves. It's weird to be so invested and hopeful for more Quantum Realm content to being indifferent for more at the end.
RELATED: Kevin Feige Reveals He Has It All Planned Out While Explaining Phase 5 to the Legendary Michael Douglas
Then there's M.O.D.O.K. who admittedly is a really weird character and probably incredibly difficult to bring to life. To the film's credit, he is good for some jokes and some action scenes, but overall it feels unnecessary, weird, and a bit forced. I enjoyed a lot about the character, but I don't think it added much to the film.
Small World, Big Impact
Despite some little things, Ant-Man and the Wasp: Quantumania is a fun addition to the Ant-Man franchise. It might not break out of Marvel's self-imposing shadow, but it does take huge strides in that direction. It finally feels like things are coming together for the MCU. The film explores a wonderous new world, gives us some awesome size-shifting action, and begins to set the table for what is to come. Ant-Man and the Wasp: Quantumania is a fun visual spectacle that reignites the MCU fire and will have audiences craving what' i's next.
For the strong performances, awesome visuals, and overall good time, I give Ant-Man and the Wasp: Quantumania a 7/10.
Ant-Man and The Wasp: Quantumania releases exclusively in theaters on February 17. Tickets are now available.
ABOUT ANT-MAN AND THE WASP: QUANTUMANIA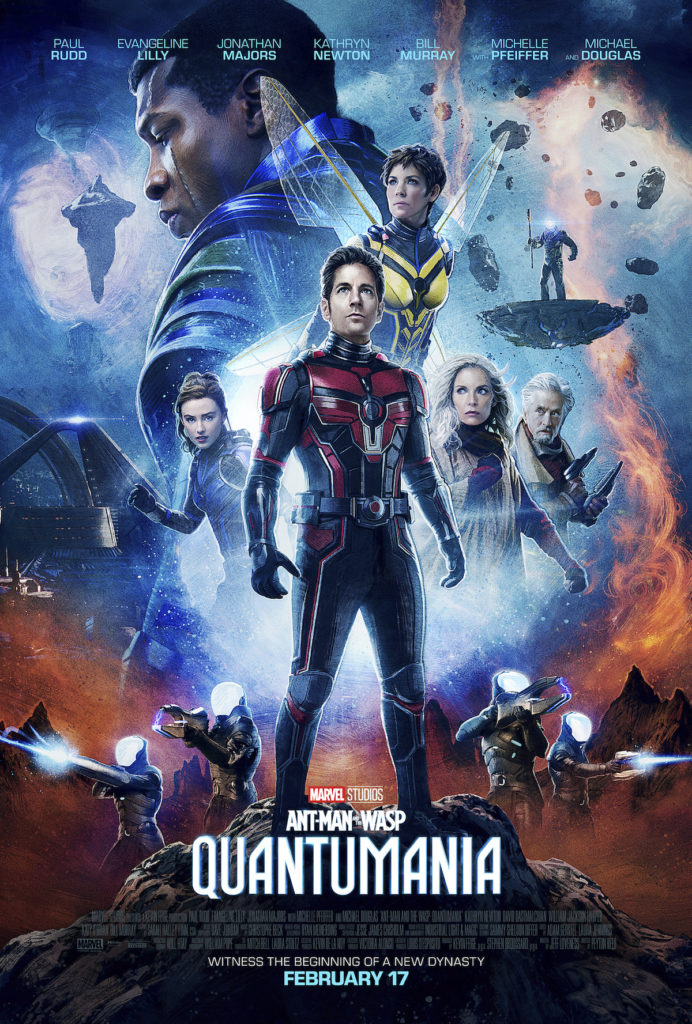 Release Date: February 17, 2023 (USA)
Director: Peyton Reed
Cinematography: Bill Pope
Screenplay: Jeff Loveness
Composer: Christophe Beck
Producers: Kevin Feige, Stephen Broussard
Cast: Jonathan Majors, Paul Rudd, Evangeline Lilly, Kathryn Newton, Michelle Pfeiffer, Micahel Douglas, Bill Murray, William Jackson Harper, Katy M. O'Brian, Randall Park
Post-Credit Scenes: 2
Synopsis:
Super-Hero partners Scott Lang (Paul Rudd) and Hope van Dyne (Evangeline Lilly) return to continue their adventures as Ant-Man and the Wasp. Together, with Hope's parents Janet van Dyne (Michelle Pfeiffer) and Hank Pym (Michael Douglas), and Scott's daughter Cassie Lang (Kathryn Newton), the family finds themselves exploring the Quantum Realm, interacting with strange new creatures and embarking on an adventure that will push them beyond the limits of what they thought possible.
Directed by Peyton Reed and produced by Kevin Feige, p.g.a. and Stephen Broussard, p.g.a., "Ant-Man and The Wasp: Quantumania" also stars Jonathan Majors as Kang, David Dastmalchian as Veb, Katy O'Brian as Jentorra, William Jackson Harper as Quaz and Bill Murray as Lord Krylar. The sci-fi adventure opens in theaters on Feb. 17, 2023.
Do you already have your tickets to Ant-Man and the Wasp: Quantumania? Would you want to visit the Quantum Realm? Is Kang really the villain or is he just misunderstood? Let us know what you think and share your reactions with us on social media!
KEEP READING: Quantumania: Stephen Boussard Unveils Juicy Details about the Quantum Realm Freedom Fighters in Ant-Man 3