Marvel's Moon Girl and Devil Dinosaur is the latest superhero project to hit our TV screens and it features an unlikely duo set in the Marvel universe.
The series features Lunella Lafayette (Diamond White), a teenage girl who accidentally brings Devil Dinosaur (Fred Tatasciore) to modern-day New York. She uses her technological skills to become the superheroine Moon Girl.
A reporter from Lunateen Argentina asked Tatasciore about how difficult and funny it was to bring Devil Dinosaur to life.
"Difficult and funny, well, those are good words for it. It's a beautiful, artistic challenge because I feel like I'm showing up with this broken saxophone instrument. The traditional sounds are what we think of dinosaurs of being (roars and snorts) you know, and the scariness, and the bigness, and he's a force of nature. But then, we wanted to try to figure out what's the language of his heart and articulation with Lunella? So we had to really work together to find it without going to the other direction."

– Fred Tatasciore –
Fred Tatasciore Demonstrates The Intricacies Of Devil Dinosaur's Voice in Marvel's Moon Girl and Devil Dinosaur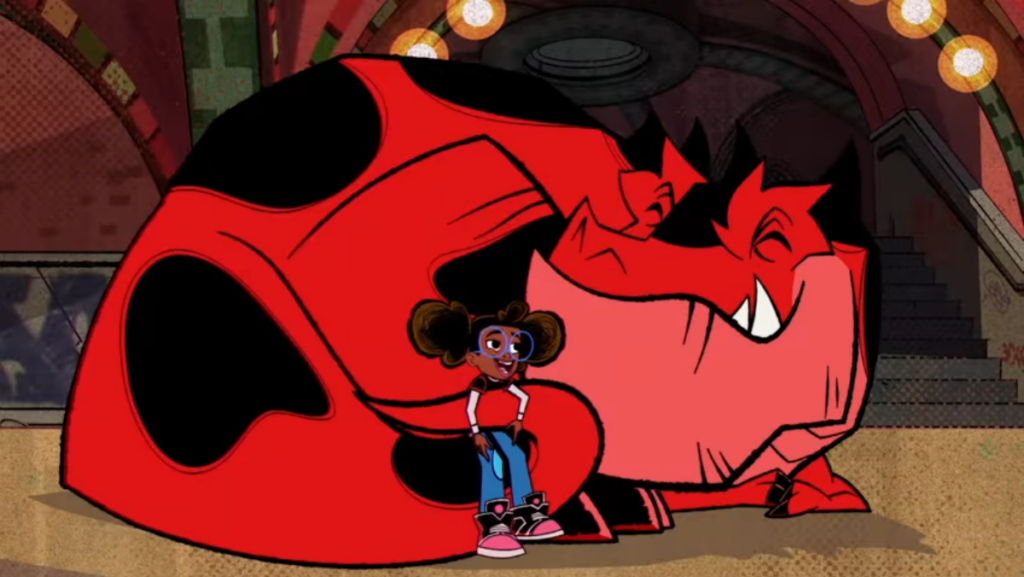 "Now the difficulty is, of course, the physicality of doing it and that's okay. That's just part of the job. But the humor comes from just the weird (makes dinosaur noises) you know, and (makes dinosaur noises). We will start with a long sentence and then sort of reduce it down to four sounds, you know?"

"So, we have to save someone from the tower, Lunella. (Makes dinosaur sounds.) You know, maybe that's too much. We just (makes dinosaur sounds) And I'm- I'm of course aided with great animation and emojis, you know, to illustrate some points. So yeah, it is funny and it's really great when you get to the sweet parts of, like, I love you and (makes dinosaur noises) I'm worried about you (makes dinosaur noises). You know, like, things like that. Things you wouldn't think normally that something like that would speak, so it does get silly."

– Fred Tatasciore –
RELATED: MOON GIRL AND DEVIL DINOSAUR CAST AND CREW DISCUSS REPRESENTATION IN THE NEW DISNEY SERIES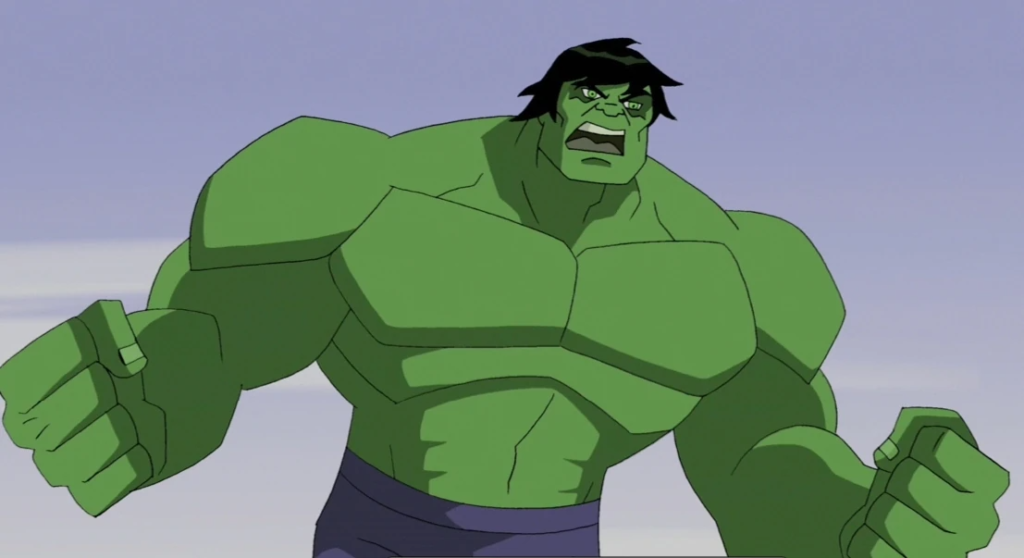 Tatasciore has voiced hundreds of voice-over roles throughout his career. He is best known for his roles in other superhero projects, such as the Hulk in The Avengers: Earth's Mightiest Heroes and Solomon Grundy in various direct-to-DVD DC films such as Batman: The Long Halloween and Teen Titans Go! & DC Super Hero Girls: Mayhem in the Multiverse.
He also voiced Goldar and the putties in the 2017 Power Rangers reboot. Unfortunately, these roles were fairly small in the film. However, they were major characters in the original Mighty Morphin Power Rangers TV series in 1993.
RELATED: MOON GIRL AND DEVIL DINOSAUR PRODUCERS DESCRIBE THE SERIES AS "COMPLEMENTARY TO THE MCU"
Moon Girl and Devil Dinosaur stars Diamond White as Lunella Lafayette / Moon Girl, Fred Tatasciore as Devil Dinosaur, Alfre Woodard as Mimi, Sasheer Zamata as Andria, Jermaine Fowler as James Jr., Gary Anthony Williams as Pops, and Libe Barer as Casey. Notable guest stars include Laurence Fishburne as The Beyonder, Alison Brie as Ms. Dillon / Aftershock, Cobie Smulders as Maria Hill, and more.
Marvel's Moon Girl and Devil Dinosaur premieres on February 10th on Disney Channel and February 15th on Disney+. What are your thoughts on this? Do you think Fred Tatasciore does a good job as the voice of Devil Dinosaur? Let us know in the comments below. Also, be sure to follow The Illuminerdi on social media to be notified of more Marvel news and updates like this in the future.
KEEP READING: LAURENCE FISHBURNE EXPLAINS HOW 'MOON GIRL AND DEVIL DINOSAUR' IS DIFFERENT FROM 'MAN OF STEEL' AND 'ANT-MAN AND THE WASP'
Source: Disney Branded Television