While we mourn the loss of the talented and committed Jason David Frank, we will keep Tommy Oliver's legacy alive with memories of all the times Tommy fought for Power Rangers, no matter what color he wore, within the palms of our hands.
We The Illuminerdi, can now exclusively reveal that Tommy Oliver's mighty Master Morpher is coming to the Lighting Collection very soon.
RELATED: POWER RANGERS: HASBRO LAUNCHES NEW LIGHTNING COLLECTION TOMMY OLIVER ITEMS AT SDCC
The Lightning Collection's Master Morpher is one of the things Jason David Frank was working on with Hasbro before his untimely passing, now we can find some comfort in knowing that Hasbro won't let his work go unfinished. The Master Morpher will also have some cool features, it's expected to include JDF's voice as he has already recorded audio exclusively for this Morpher.
"It's Morphin Time!, Dragonzord, Green Ranger Power!", those immortal words will be among the morph calls for each season recorded for the Master Morpher, accompanied by six coins: Dragon, Tiger, Falcon, Zeo, Turbo & Dino Thunder.
The Value Of Tommy Oliver's Master Morpher
Collectibles are much more than just toys, they're tangible memories, so having Tommy Oliver's Master Morpher become accessible is truly remarkable and meaningful to fans who grew up in awe and admiration of Jason David Frank's impact on Power Rangers for so many years.
Jason David Frank has been a leader in the Power Rangers franchise on camera and off camera. He carried the privilege and responsibility of being a Power Ranger with him at all times.
RELATED: WHAT POWER MORPHERS CAN HASBRO STILL MAKE?
He understood that many fans looked up to him as a big brother and that was never anything he took lightly. His time, effort, and soul went into Powers day in and day out. Now that he's no longer physically present, the Master Morpher reminds us all that his soul is very much ingrained into Power Rangers just as much as Power Rangers was ingrained into him.
ABOUT POWER RANGERS
Power Rangers is celebrating 29 continuous years on the air, making it one of the longest-running kids' live-action series in television history, with more than 900 episodes aired to date. Created by Haim Saban and launched in 1993 with Mighty Morphin Power Rangers, the series has a worldwide fan base and legacy. Power Rangers celebrates its 29th overall season with a new season of Power Rangers Dino Fury, airing now exclusively on Netflix in the U.S. Coming in 2023, kids, families, and fans can celebrate Power Rangers' 30th year with the premiere of the 30th overall season, Power Rangers Cosmic Fury, and the anniversary special, Mighty Morphin Power Rangers: Once And Always.
ABOUT EONE
Entertainment One Ltd. (eOne) is a talent-driven independent studio that specializes in the development, acquisition, production, financing, distribution, and sales of entertainment content. As part of global play and entertainment company Hasbro (NASDAQ: HAS), eOne's expertise spans film and television production and sales; production, distribution, and brand management of kids and family properties; digital content; and immersive and live entertainment. Through its extensive reach and scale, and a deep commitment to high-quality entertainment, eOne unlocks the power and value of creativity.
ABOUT HASBRO
Hasbro is a global play and entertainment company committed to making the world a better place for all children, fans, and families. We deliver immersive brand experiences for global audiences through consumer products, including toys and games, entertainment, and gaming. Our unparalleled portfolio of approximately 1,500 brands includes MAGIC: THE GATHERING, NERF, MY LITTLE PONY, TRANSFORMERS, PLAY-DOH, MONOPOLY, BABY ALIVE, DUNGEONS & DRAGONS, POWER RANGERS, PEPPA PIG and PJ MASKS, as well as premier partner brands.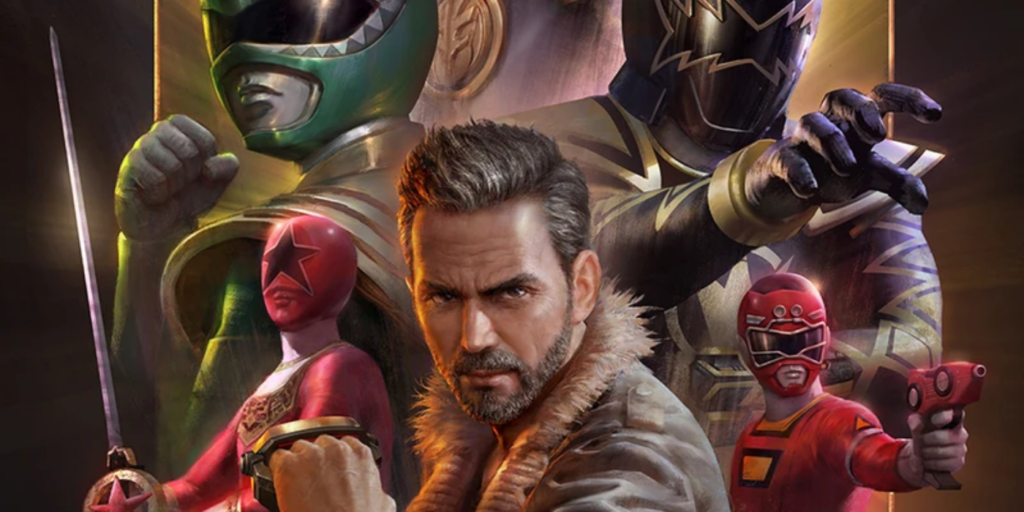 Will you be buying Tommy Oliver's Master Morpher? What's your favorite Tommy Oliver memory? Let us know your thoughts.
Did you enjoy what you read? There's more where that came from. Follow us on Twitter so you don't miss any more Power Rangers content like this in the future, we're always watching.
KEEP READING: JONATHAN ENTWISTLE'S NEW POWER RANGERS REBOOT CONFIRMED AT HASBRO'S REFRESHING 4TH QUARTER EARNINGS CALL