It's always a good day whenever we receive news, old/new, about Jonathan Entwistle's Power Rangers reboot, and today is one of those days.
The past few weeks for Hasbro have been met with anxiety or uncertainty in light of recent layoffs and dead silence pertaining to Jonathan Entwistle's highly anticipated reboot.
RELATED: POWER RANGERS: IS JONATHAN ENTWISTLE LEAVING THE REBOOT OR ARE WE OVERREACTING?
Thankfully, concerns regarding the reboot series can be put to rest, courtesy of Deb Thomas, the Executive Vice President and Chief Financial Advisor of Hasbro,
"We are in the midst of this transition and as a result, we recorded charges last year for
transformation activities, including non-cash asset claims and impairments in the fourth
quarter, this included a write-down for Power Rangers.

The impairment was triggered by our focused and strategic approach to prioritize other brands in film development in the short term" . commented Deb Thomas."Despite an impairment, the brand continues to drive value and remains an important part of our brand portfolio. Power Rangers revenue grew last year (2022). The brand celebrates its 30th anniversary this year with a new scripted special on Netflix, the third season of Dino Fury (Cosmic Fury), and ongoing development into a scripted young adult series with writer/showrunner Jenny Klein and Jonathan Entwistle. "

Deb Thomas
There you have it, confirmation of Jonathan Entwistle's Power Rangers moving forward from a Hasbro executive herself. Among the problems faced by Hasbro recently, Power Rangers is not one of them. Some plans may have changed, and there may have been some course corrections, but Power Rangers is a valuable asset for Hasbro, we just have yet to see the company make the brand it's own with the names of Jonathan Entwistle and Jenny Klein attached.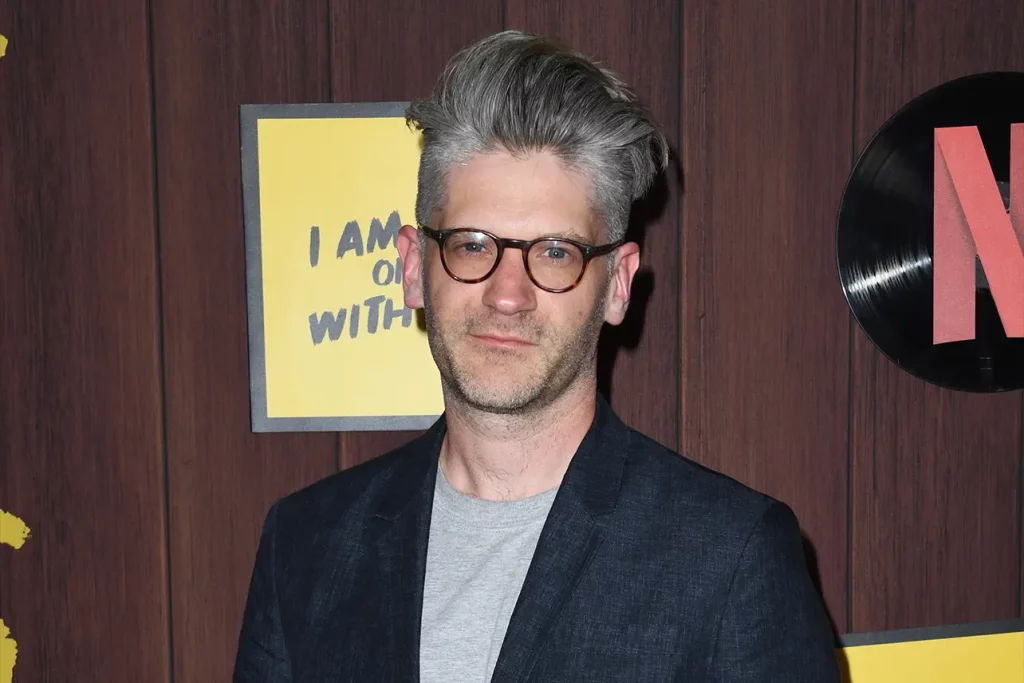 Now I can understand the concerns of fans, change can be terrifying, especially when the company faces some obstacles that can result in uncertainty and even worry. The news we brought about Power Rangers becoming independent from Super Sentai triggered anxiety and skepticism among fans, and some financial challenges faced by Hasbro would likely compound that. However, if the teens with attitude were truly a problem for Hasbro, they simply would've been gone by now. Also, Hasbro's aware of its challenges, and they're prepared to deal with them.
RELATED: POWER RANGERS IS UNDER NEW LEADERSHIP WITH 'I'M NOT OKAY WITH THIS' CO-CREATOR JONATHAN ENTWISTLE
Hasbro's sale of EOne is well underway, with prospective buyers lined up, we hope to update you all on that in near future. Don't worry, this won't affect any of Hasbro's brands, also, Hasbro intends to maintain a working relationship with EOne for branded entertainment.
ABOUT POWER RANGERS
Power Rangers is celebrating 29 continuous years on the air, making it one of the longest-running kids' live-action series in television history, with more than 900 episodes aired to date. Created by Haim Saban and launched in 1993 with Mighty Morphin Power Rangers, the series has a worldwide fan base and legacy. Power Rangers celebrates its 29th overall season with a new season of Power Rangers Dino Fury, airing now exclusively on Netflix in the U.S. Coming in 2023, kids, families, and fans can celebrate Power Rangers' 30th year with the premiere of the 30th overall season, Power Rangers Cosmic Fury, and the anniversary special, Mighty Morphin Power Rangers: Once And Always.
ABOUT EONE
Entertainment One Ltd. (eOne) is a talent-driven independent studio that specializes in the development, acquisition, production, financing, distribution, and sales of entertainment content. As part of global play and entertainment company Hasbro (NASDAQ: HAS), eOne's expertise spans film and television production and sales; production, distribution, and brand management of kids and family properties; digital content; and immersive and live entertainment. Through its extensive reach and scale, and a deep commitment to high-quality entertainment, eOne unlocks the power and value of creativity.
ABOUT HASBRO
Hasbro is a global play and entertainment company committed to making the world a better place for all children, fans, and families. We deliver immersive brand experiences for global audiences through consumer products, including toys and games, entertainment, and gaming. Our unparalleled portfolio of approximately 1,500 brands includes MAGIC: THE GATHERING, NERF, MY LITTLE PONY, TRANSFORMERS, PLAY-DOH, MONOPOLY, BABY ALIVE, DUNGEONS & DRAGONS, POWER RANGERS, PEPPA PIG and PJ MASKS, as well as premier partner brands.
Ranger Nation, talk to me. Can you breathe a sigh of relief knowing that Jonathan Entwistle and Jenny Klein's reboot series remain in development? What would you like to see in the new universe? Let us know in the comment below.
Did you enjoy what you read? There's more where that came from. Follow us on Twitter so you don't miss any more Power Rangers content like this in the future, we're always watching.
KEEP READING: NINA WILLIAMS JOINS THE TEKKEN 8 ROSTER
Source: Hasbro