WWE Hall of Famer Diamond Dallas Page thinks Chris Jericho is the current generation's Ric Flair and is the wrestler of the year, which he spoke about during a recent interview. DDP was one of the top babyface wrestlers during the infamous Monday Night Wars of the late '90s.  He has transitioned from a wrestler to a yoga instructor, motivational speaker, and helping wrestlers with medical and substance abuse issues.
RELATED: KEITH LEE WANTS TO MAKE HISTORY AS THE 1ST BLACK AEW CHAMPION
DDP ON HOW CHRIS JERICHO SET HIMSELF APART IN 2022
During DDP's time in wrestling, he has wrestled and seen some of the greatest wrestlers of all time.  This list includes wrestlers like Jake "The Snake" Roberts, Scott Hall, Sting, Hulk Hogan, and Ric Flair among many others.
During an interview with Bill Apter on WrestleBinge by Sportskeeda, DDP shared his opinion on who he thinks should win the SportsKeeda Male Wrestler of The Year.  Even though he gave a lot of praise to Sami Zayn and Roman Reigns he thinks someone should get that award. He stated the following:
"I gotta give this to Chris Jericho. I gotta give this 'cause, I mean all year long. Chris is 51 or 52 years young and still throwing it down like he was a kid," DDP said. "He gets out there almost all the time. If you're going to watch a Jericho match, it's gonna be great.

It's so close cause I could've easily given this to Roman Reigns, very easily. I think they're both amazing and had unbelievable years, but [Chris] Jericho I got to give the nod to because he's my boy, but at the same time, I watch how over he is and the length of time he has been."

H/T To Wrestling Inc. For Transcription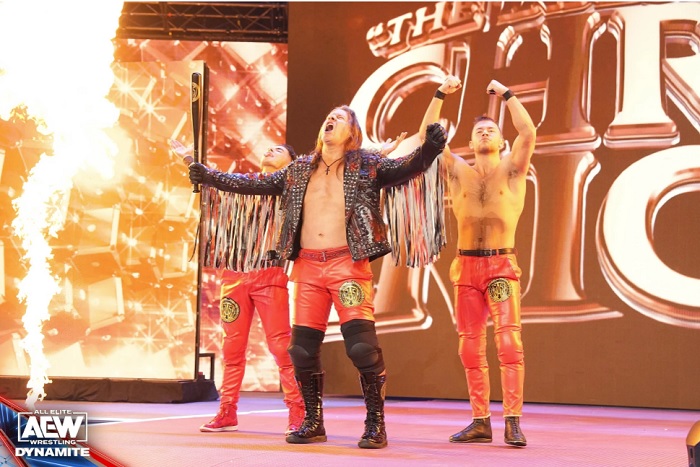 DDP ON 52 BEING THE NEW 30
Chris Jericho is a name that has been mentioned a lot lately as one of the greatest of all time.  Even though he is in his early 50s and most wrestlers are retired or greatly diminished in their ability, he is not.  He is still able to put on long and very competitive matches.
Jericho's last big match was at AEW: Revolution against Ricky Starks, who many think is about to break out and become a huge star.  Their match was far from the best of the night, but MJF vs. Bryan Danielson had no choice other than being great.
RELATED: MJF'S POSSIBLE FUTURE CHALLENGERS AND THE CONTROVERSIAL LIQUID THROWING INCIDENT
Chris Jericho has shown no sign of slowing down in his 50s and is still a person AEW can rely on and sell tickets.  DDP compared him and how over he is every time he walks to the ring to one of the greatest of all time, Flair. DDP added on Jericho:
"To me, he's like the new Ric Flair because people have watched him for 25-30 years. When he wasn't on top, he was on his way to the top, and he's been on top for over 20 years. I know it's a one-year deal, but I just have to give him the nod, very close; you could easily have given it to Roman Reigns."
SUPER OVER IS RIC FLAIR OVER ACCORDING TO DDP
One of the ways DDP counts someone as being over is by the crowd's reaction to their entrance music.  He mentions how everyone in the crowd sings along with Jericho's music and mentions how the same happens with Cody Rhodes and Seth Rollins, but it has one big difference.  DDP revealed how when Jericho's music ends the fans continue singing it and that is the marker for being very over.
DDP compares Jericho to Flair in that young fans get to see a legend they heard stories about from their earlier days of wrestling. Maybe their parents say how they loved them when they were young and the new fan gets to see their parents' favorite wrestler from high school.  DDP even went as far as to say he thinks Jericho is the GOAT.
Do you think Chris Jericho was the wrestler of 2022?  Who would you say was?  Who do you think has been the wrestler of the year for 2023 so far?  Do you think Jericho being called the current generation's Flair is a fair comparison?  If not, who would you say is?  Leave a comment below and let us know if you think Jericho will once again win the AEW World Championship in 2023
KEEP READING: RIC FLAIR TO INDUCT THE GREAT MUTA INTO WWE HALL OF FAME
Sources: WrestleBinge by Sportskeeda, Wrestling Inc.