Wrestling Legend Ric Flair is set to induct The Great Muta aka Keiji Muto into this year's WWE Hall of Fame class. Saying Muta is a legendary Japanese wrestler is like saying the sun is bright or fire is warm.  It is a huge understatement for what an important wrestler he is.
Rumors have been circulating recently that Muta would be joining the WWE Hall of Fame class of 2023. On Wednesday it was confirmed by WWE via their website but first announced via WWE's The Bump that he is indeed being inducted into the WWE Hall of Fame.
RELATED: MJF'S POSSIBLE FUTURE CHALLENGERS AND THE CONTROVERSIAL LIQUID THROWING INCIDENT
The next question is of course who will be inducting Muta.  The answer to that is one of the most important American professional wrestlers of all time, Ric Flair.  While wrestling in the United States early in his career he wrestled for WCW, and he feuded with some legendary wrestlers including Lex Luger, Ric Flair, and Sting.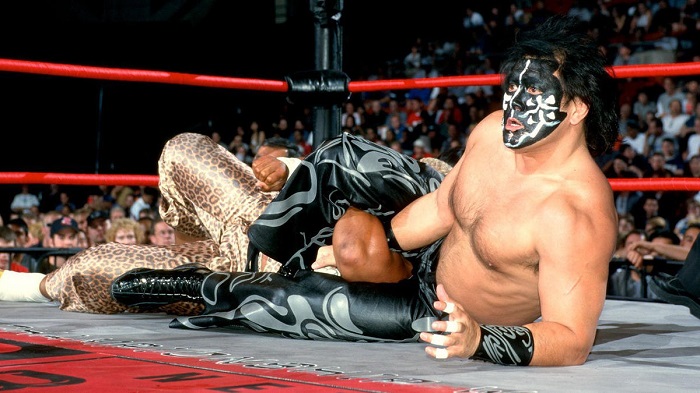 Flair talked about what an honor it is to him to induct Muta into the HOF during his appearance on WWE's The Bump. He stated the following:
"It is my distinguished honor, and I would like to be the first to announce the induction of the Great Muta into the WWE 2023 Hall of Fame Class," Flair said. "He's a tremendous guy, a tremendous athlete, a great person, a great man. I've wrestled him probably 500 times, and I can't think of a better guy for the company. Boy, when you're honored and enshrined in the WWE Hall of Fame, it really makes you a special, special person, and I'm honored to be the one to announce it.

On a very personal note, which a lot of people need to know, which I'll discuss during the induction, my son, who passed away, which will be two weeks, the 29th of March, was with Muta two days before he passed away. So I have a special place in my heart for Muta. I love him beyond wrestling, so I'm very excited to be there to see him and honor him. He's a phenomenal person."

H/T To Fightful For Transcription
THE LEGACY OF THE GREAT MUTA IN JAPAN AND AMERICA
Muta spent most of his 39-year+ wrestling career in Japan.  While in Japan, he wrestled for some of the top promotions including All Japan Pro Wrestling, NJPW, and Pro Wrestling NOAH.  In Japan, he wrestled some fellow Japanese legends including some well-known names in America.  Some of these names are Big Van Vader, Masahiro Chono, Steve Austin,  The Great Kabuki, and Jushin Liger among many others.
RELATED: REY MYSTERIO JR. FIRST TO JOIN 2023 WWE HALL OF FAME CLASS
Muta even joined and eventually led nWo Japan.  We are also able to thank him for inventing or popularizing popular wrestling moves.  He invented the Shining Wizard, popularized the poison mist used by Superstars like Asuka, the Moonsault, and invented the Muta Lock submission.
While wrestling across the globe Muta was able to capture nine heavyweight championship reigns across various promotions.
SOME STRONG COMPLIMENTS FROM RIC FLAIR
Flair also talked about what it was like to wrestle Muta and compared him to some of the greatest of all time. He continued:
"Well, he was a very handsome young man. He's got a phenomenal physique. He's just naturally fluid," Flair said. "Only a couple guys I can think of that are as smooth and as athletic in the ring, all around, guys like Ricky Steamboat and Shawn Michaels, and that's a great compliment. Muta… came along, and he and [Tatsumi] Fujinami and very few others adapted to the American style, and he just brought it with game every night, never complained. He was a businessman, and he's just a pleasure to be around. He's a phenomenal guy."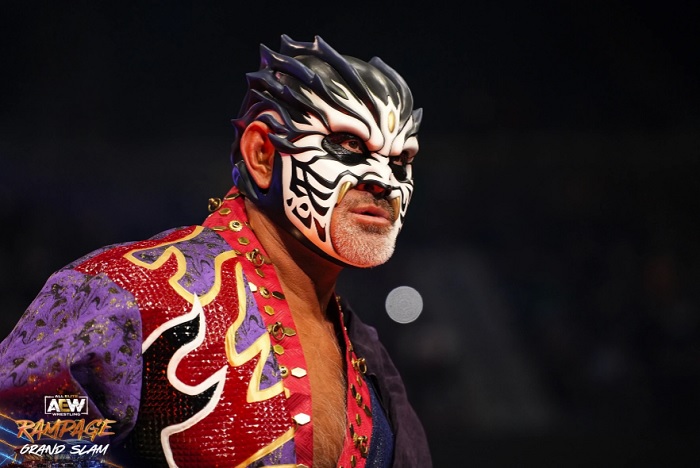 MUTA'S FAREWELL TOUR
The Great Muta had spent the last few months doing a farewell tour to wrestling and his fans.  Some of the big names included matches with Shinsuke Nakamura, teaming with Sting and Darby Allin, and his final match against Tetsuya Naito.
This year's WWE Hall of Fame class currently includes Rey Mysterio Jr. and now The Great Muta.  More names are sure to come shortly,  The ceremony will take place March 31 and be streamed on Peacock.
Do you think Muta should be inducted into the WWE Hall of Fame even though he never wrestled in WWE?  Did The Great Muta have a HOF career?  Are there any other Japanese wrestlers who should be in the WWE Hall of Fame?  Let us know who you think will be the next inductee on our social media.
KEEP READING: THIS POPULAR SUPERSTAR REMINDS LITA OF HER YOUNGER SELF
Sources: Fightful, WWE's The Bump, Wrestling Inc.