Punch writer and director Welby Ings shares production art from his directorial debut, now available on VOD.
Punch follows Jim, who is "a promising teenage boxer, training under the watch of his demanding and alcoholic father. When Jim develops a relationship with a male classmate, the two are forced to navigate isolation, homophobia, and the brutality of small-town life. As Jim discovers what it means to be gay, he realizes how little strength has to do with heroism."
Ings, who has experience in production design, talked about using his skills for Punch. He said for this film, he went as far as to build the car that Jim drives throughout the film.
"I bought it with $150, which was all Jim would have been able to afford," Ings said. "I put in the same motor and I only used the facilities he would have had, stripped it back because he couldn't afford the paint job to metal. So by doing that, I could understand him because I always think the fictional characters I exist are real people, but my job as the author is to come to know them. And then, as the director, help that transfer over to an actor who will co-create that into the film."
Welby Ings Explains His Creative Process for Punch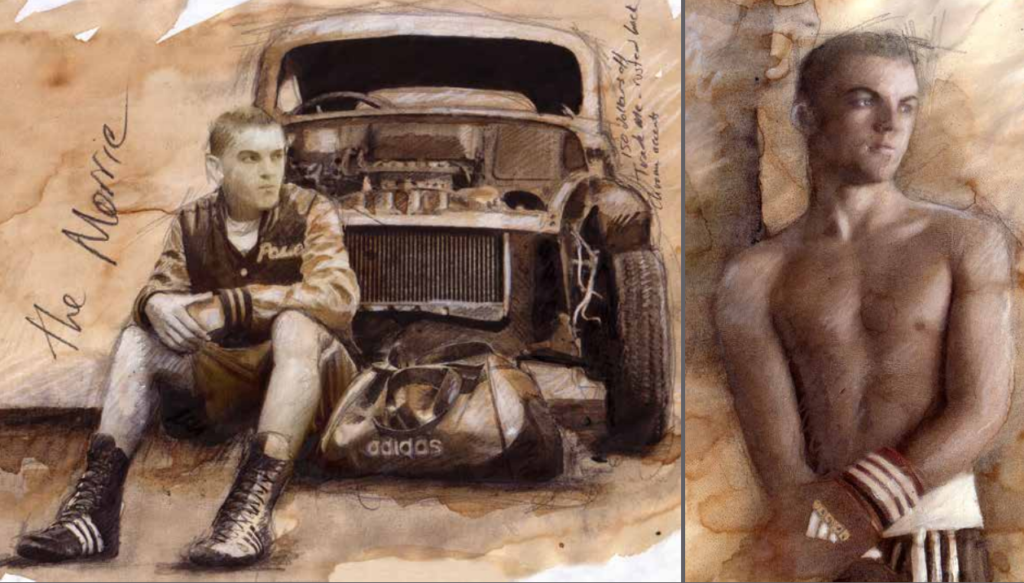 Ings went on to explain that he does not write the screenplay first when he is writing a film. Instead, he starts off with drawings.
"I don't write screenplays to start off with; I draw everything," Ings said. "So there are literally hundreds and hundreds of drawings behind this film. And then they just get translated into a screenplay when I've got to go for funding. And that's the same with my short film. So literally, for this, there were hundreds of drawings."
RELATED: DAUGHTER: DIRECTOR COREY DESHON ON SOUND DESIGN, FILM VS. DIGITAL & ETHICAL INSPIRATION
He said the drawings helped him to "'feel' the spirit of the world the film was going to inhabit."
"These rough sketches in pencil, ink and coffee granules were made either before writing the screenplay for Punch or in pre-production while I was attempting to 'feel' the spirit of the world the film was going to inhabit," Ings said. "They were recorded in notebooks, or on old scraps of paper. In some instances they contain flickers of possible storylines, potential dialogue or the 'poetic spirit' of the scene I was intending to shoot."

"There are literally hundreds of such drawings that go into any film I make, because I draw the whole world of a story before I commit anything to writing. If I run into trouble while shooting, I return to drawing as a method of 'feeling' my way through a problem."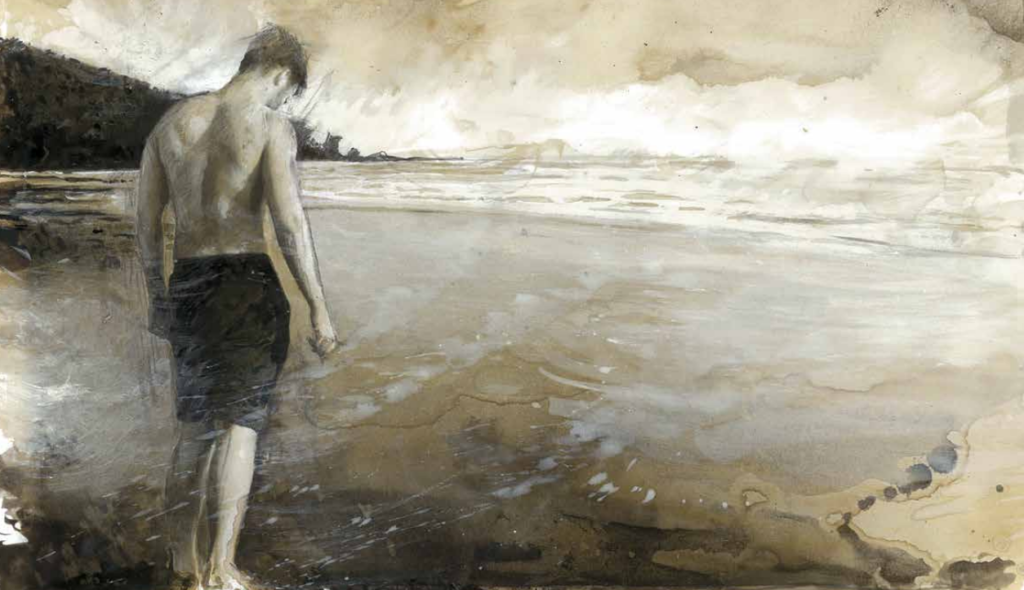 Ings was not able to read or write until he was in his teenage years, so instead, he would and still "think[s] in the most complex ways visually."
"I couldn't read or write until I was 15, so I grew up drawing the world," he said.
He explained that he would pin his drawings on the walls to live inside the story.
"Drawing is a way that I find a story," Ings said. "I just pin the drawings all over my walls and I live inside the visual part of the story and move things around."
About Punch
Punch is a New Zealand drama film based on Ings' own experiences. The story is based on his partner, who was a boxer and died of AIDS. Like Jim in the film, Ings said his partner's relationship with his father was also very difficult.
RELATED: BOSTON STRANGLER: KEIRA KNIGHTLEY AND CARRIE COON ON THE TENACITY OF THEIR CHARACTERS
The casting process took around five years to find Jordan Oosterhof as Jim and Conan Hayes as Whetu. Both actors are relatively new to the acting scene as this is their first major feature film.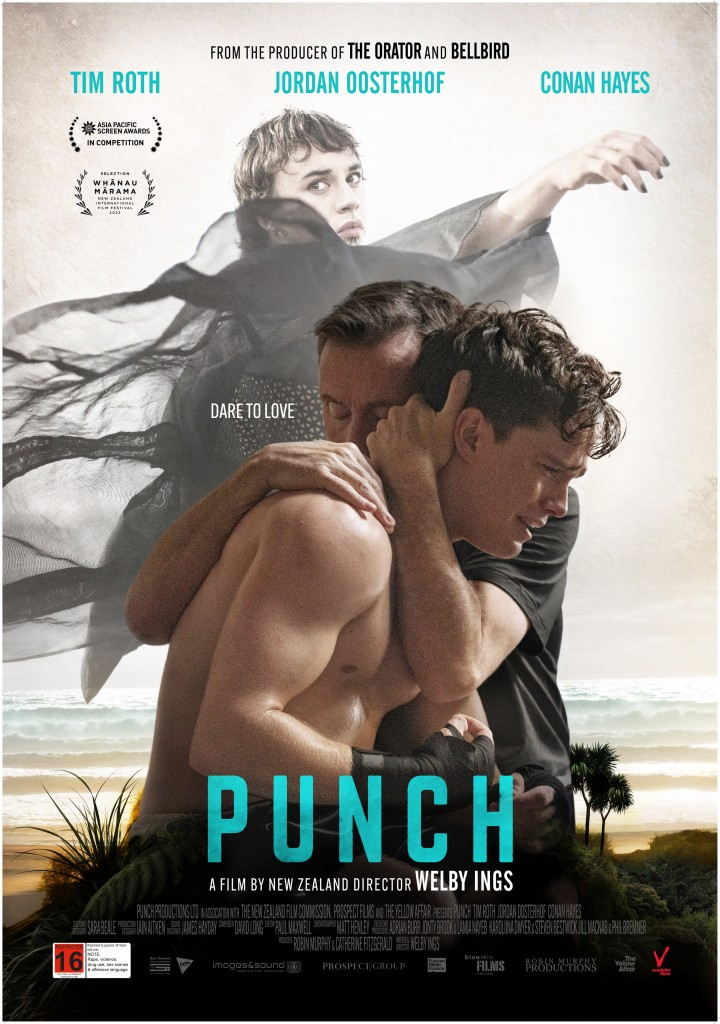 Punch is now available on VOD and will be available on DVD on April 11, 2023. The film stars Tim Roth as Stan, Jordan Oosterhof as Jim, Conan Hayes as Whetu, Abigail Laurent as Chelsea, Connor Johnston, Sage Klein as Amber, and Wilson Downes as Riley. What are your thoughts on this? Do you think the use of art benefited Punch? Let us know in the comments below. Also, be sure to follow The Illuminerdi on social media to be notified of more movie news and updates like this in the future!
KEEP READING: JOHN WICK: CHAPTER 4 INTERVIEW – HIROYUKI SANADA SHARES HIS EXCITEMENT REUNITING WITH KEANU REEVES