We got to talk to Hiroyuki Sanada about reuniting with Keanu Reeves and Chad Stahelski for John Wick: Chapter 4
The time is finally here, John Wick: Chapter 4 is officially releasing, but theaters around the globe have already sold out shows to showings today! Fans can finally experience the next chapter in the incredible action-filled franchise and be blown away by the sheer awesomeness of it all. Plus, fans will get to meet one of Wick's very few allies, and Keanu's onscreen reunion with Hiroyuki Sanada, who plays Koji Shimazu in the film. Shimazu is an old friend of Wick's who is now the owner and chief operator of The Continental in Japan. Sanada always brings a lot of intrigue to his characters. So we asked if there are any he'd like to revisit.
Hiroyuki Sanada Talks About Which Character of His He'd Like to Revisit.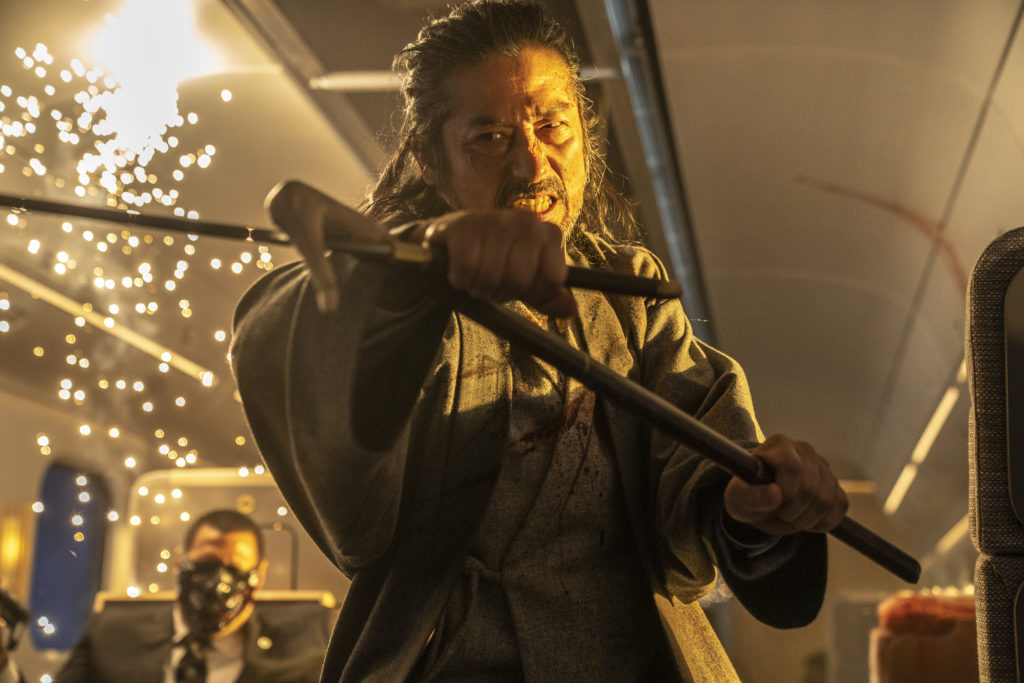 RELATED: John Wick: Chapter 4 Interview – Hiroyuki Sanada Shares His Excitement Reuniting with Keanu Reeves
Hiroyuki Sanada is a staple of cinema. Usually as a swordsman. But his amazing cadence, powerful voice, and ability to bring life to his characters regardless of screen time, have him showing up in movies and television constantly. However, by his best estimation, his characters tend to die 80% of the time, even if they are good guys. So it was a bit difficult for him to think of a character of his to revisit in another project. However, he did find a loophole that prevents a character from truly being killed off for good.
RELATED: John Wick: Chapter 4 Interview – Hiroyuki Sanada Unveils the Best Actor He's Locked Blades With
The Illuminerdi: You always bring such depth and life to your characters that myself, and a lot of others fans, want to see more of them. Is there any character you've thought to revisit or maybe even write, direct, or produce a story for them?
"Yeah. Hmm, good question. Let me think. Yeah… I'm always dying. Maybe 80% [of the time] I think. Even a good guy. So how can I come back? But the one character is a ghost. So I can come back, again, again again. So yeah, the ghost ninja one."

Hiroyuki Sanada, Koji Shimazu in John Wick: Chapter 4
RELATED: John Wick: Chapter 4 Interview – Hiroyuki Sanada Reveals What Makes a Good Sword Fight Great
Sanada didn't say the character's name directly. But we have to assume he's talking about Hanzo Hasashi, aka Scorpion, from Mortal Kombat. Sanada played the iconic character in the 2021 film, where he died early in the film and came back, with a vengeance. Considering they have already proven the character can not stay dead, it is easily a character Sanada can revisit in a sequel. Watch our full interview below.
John Wick: Chapter 4 Interview with Hiroyuki Sanada
Find out if Hiroyuki Sanada's Shimazu beats his 80% chance of death in John Wick: Chapter 4, exclusively in theaters.
ABOUT JOHN WICK: CHAPTER 4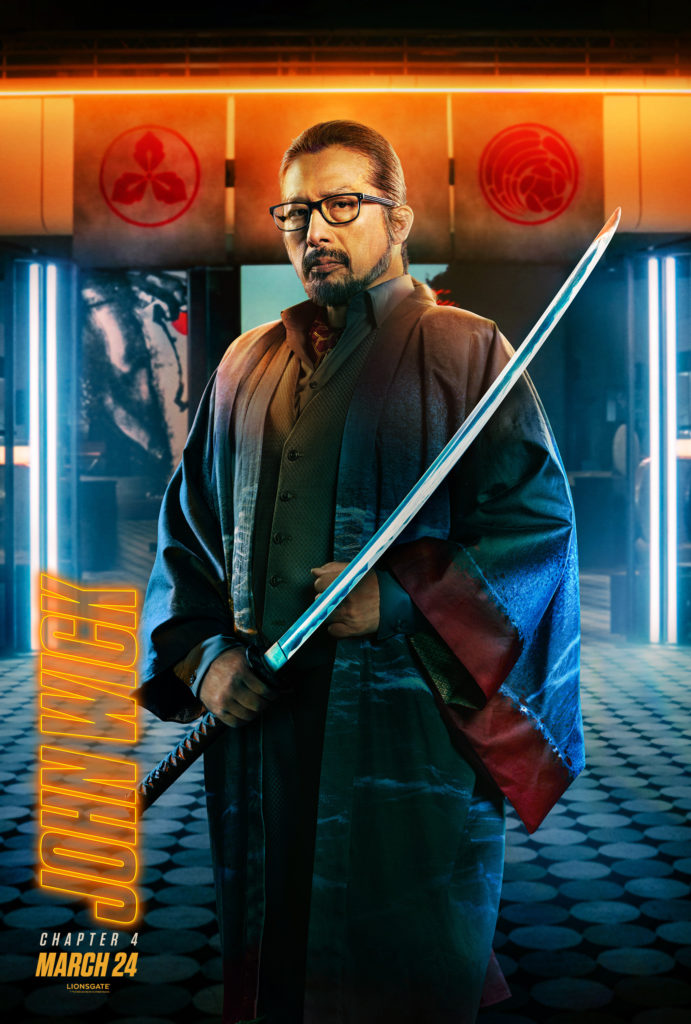 Release Date: March 24, 2024, exclusively in theaters
Directed by: Chad Stahelski
Screenplay by: Shay Hatten and Michael Finch
Based on Characters Created by: Derek Kolstad
Produced by: Basil Iwanyk, Erica Lee, Chad Stahelski
Executive Producers: Keanu Reeves, Louise Rosner, David Leitch, Michael Paseorn
Runtime: 2h 49m
MPAA Rating: R
Post Credits: 1 After Credits
Cast: Keanu Reeves, Donnie Yen, Bill Skarsgård, Laurence Fishburne, Hiroyuki Sanada, Shamier Anderson, Lance Reddick, Rina Sawayama, Scott Adkins, and Ian McShane
Logline:
John Wick (Keanu Reeves) takes on his most lethal adversaries yet in the upcoming fourth installment of the series. With the price on his head ever increasing, Wick takes his fight against the High Table global as he seeks out the most powerful players in the underworld, from New York to Paris to Osaka to Berlin.
Are you excited about John Wick: Chapter 4? What previous characters would you like to see Hiroyuki Sanada revisit? Do you also think that his future characters should survive more often? Let us know your thoughts and theories on social media!
KEEP READING:: John Wick: Chapter 4 Review – John Wick Continues to Captivate and Elevate Action Movies