We found out only days ago that Liv Tyler's Betty Ross would finally reappear in the MCU with Captain America: New World Order and now we have BTS photos showing her with Anthony Mackie posted by JustJared.com.  Check them out:
It's not much, but the pics show us Tyler's Ross in a cemetery with Anthony Mackie's Sam Wilson, Shira Haas' Sabra, and Xosha Roquemore's currently unnamed character. What could the four characters be assembled for? Gathering around a fallen friend? Readying for battle with Betty's father General "Thunderbolt" Ross (now played by the legend himself Harrison Ford)? We'll have to wait and see when the film comes out May 3, 2024.
CAPTAIN AMERICA: NEW WORLD ORDER, OLD CHARACTERS RETURN
Along with being the first full-length film with Sam Wilson taking over the Captain America mantle, New World Order also seems to be the MCU's way of continuing or tying up long-dangling plot strands from 2008's The Incredible Hulk.  The crew behind that film stated that it was intended to be part one in a larger story, but that never came to pass and nearly all of what it established has yet to be capitalized on. 
RELATED: CAPTAIN AMERICA NEW WORLD ORDER: LIV TYLER RETURNS TO THE MCU AS BETTY ROSS IN NEW SPY PHOTOS FROM SET
It wasn't until Captain America: Civil War that the MCU made any reference to The Incredible Hulk via the inclusion of William Hurt's General "Thunderbolt" Ross, but Bruce Banner was off-planet during those events so the two never got to speak.  Tim Roth's Emil Blonsky fared a little better in last year's She-Hulk: Attorney at Law, having become a far more Zen individual than the last time we saw him but still able to transform into his Abomination form.  It's unknown if Roth will return for New World Order or not, but at least we know what came of him.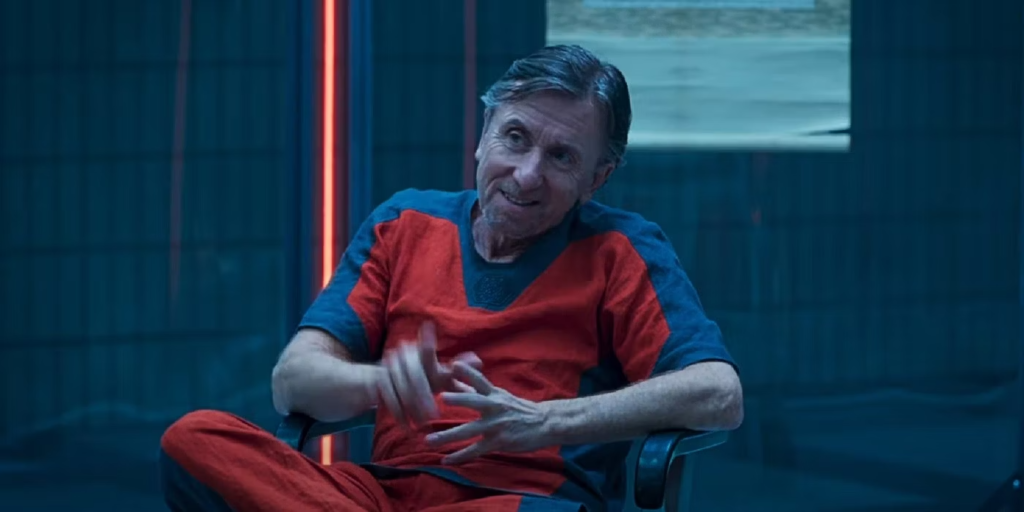 We do know that Tim Blake Nelson's Dr. Samuel Sterns is returning for Captain America: New World Order. However, that could lead to something big down the line.  Fans of The Incredible Hulk will know that we last saw Sterns lying on the floor of his lab while Bruce Banner's toxic blood dripped on him, with the scene implying he could become Hulk villain The Leader as a result. 
Given that The Leader isn't a Captain America villain, it might be a bit of a stretch to think he'll play a large part in this.  The plot synopsis we have doesn't seem like one in which giant monsters or science experiments gone wrong could quite fit in there tonally, but Marvel have pulled out plenty of weird curveballs before so nothing's out of the realm of possibility.
A LONG-DORMANT CHARACTER CAN GET HER DUE
Outside of seeing Sam Wilson take up the mantle of Captain America for the first time on the big screen, I'm absolutely buzzing to see Liv Tyler's Betty Ross again.  We haven't seen her since 2008's The Incredible Hulk (no, not even in that epic bit near the end of Avengers: EndGame), so it will be good to see what she's been up to all this time. 
It's always been funny to me how The Incredible Hulk places such great emphasis on the romance between Bruce Banner and Betty Ross, only for both Bruce and the universe at large to forget about that romance so Bruce can get together with Black Widow. Betty essentially abandoned the happy relationship she was in at the time to help Bruce, and he hasn't so much as given her a phone call or "hello" text since then.
Hopefully, Captain America: New World Order will give Betty Ross her due onscreen and provide Sam Wilson with a sterling big-screen adventure.  We'll find out when the film releases in theaters May 3, 2024.
RELATED: CAPTAIN AMERICA: NEW WORLD ORDER: CAPTAIN AMERICA 4 CONFIRMED & TITLE REVEALED!
What are your thoughts on the new images from Captain America: New World Order?  Are you excited to see the return of Betty Ross to the MCU?  What did you think of The Incredible Hulk and The Falcon And The Winter Soldier?  Let us know in the comments below and on our social media.
KEEP READING: ANT-MAN AND THE WASP: QUANTUMANIA REVIEW – MARVEL BEGINS A NEW DYNASTY
SOURCE: JustJared.com