Captain America 4 is flying in, and Sam Wilson is about to make his long-awaited theatrical debut as Cap in Captain America: New World Order!
Marvel Studios just ended their San Diego Comic-Con Hall H panel and, as usual, has revealed some massive new announcements.
Kevin Feige took to the stage to reveal the studios' plans. He didn't say much about the next Captain America movie, but an official release date and title were announced.
Captain America 4 Official Title Announced: Captain America: New World Order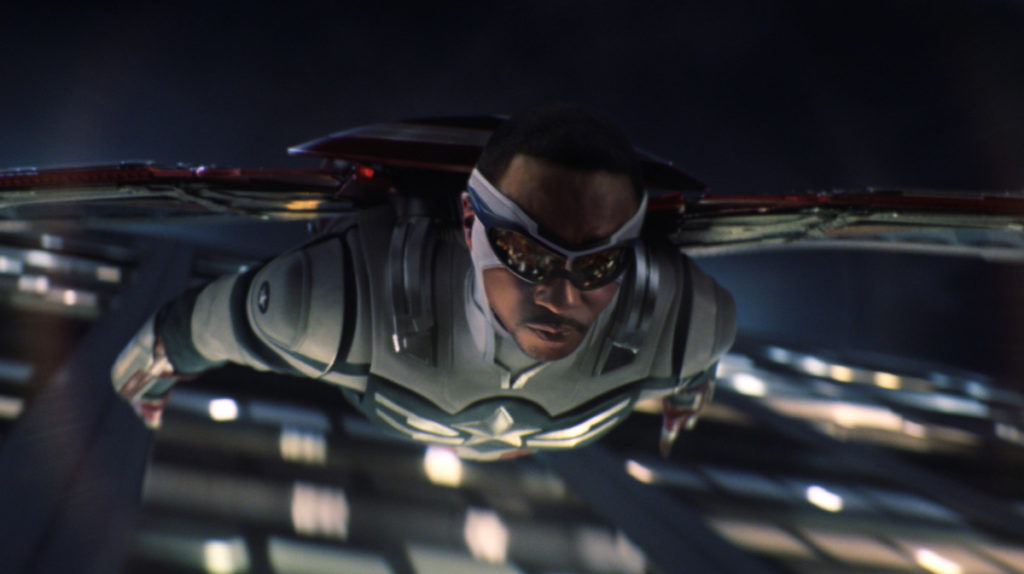 Marvel Studios officially revealed the title of the upcoming sequel: Captain America: New World Order.
The film is part of the MCU's Phase 5 and now has a release date of May 2, 2022.
Marvel Studios' History at SDCC
Marvel Studios has returned to San Diego Comic-Con with a bang. The company has a rich history of making massive announcements at San Diego Comic-Con. Still, it has been missing from the convention for the last few years due to COVID and the rise in popularity of Disney's D23 event. The studios' last SDCC was in 2019, when they unveiled their plans for Phase 4 of the Marvel Cinematic Universe.
RELATED: BLACK PANTHER 2: TENOCH HUERTA IS NAMOR AND INTRIGUING ATLANTEAN SUPPORTING CAST REVEAL: EXCLUSIVE
With the recent release of Thor Love and Thunder, Marvel Studios has officially released all of the MCU's Phase 4 that was revealed at SDCC back in 2019. All of the previously announced projects suffered production delays from the COVID pandemic, resulting in a drastic release date shift. Before SDCC 2019, Marvel Studios also decided to skip SDCC 2018 but gave attendees many surprises the year before at SDCC 2017.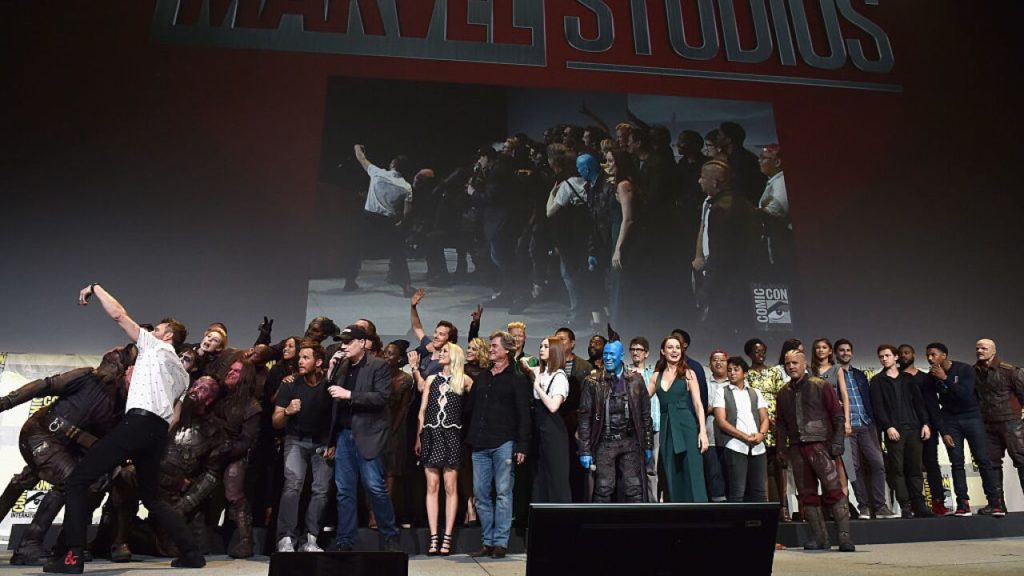 Thor: Ragnarok was the primary focus of this panel, but the studio also showed off Ant-Man and the Wasp, Captain Marvel, Black Panther, and Avengers: Infinity War. At SDCC 2016, Marvel Studios gave fans a look at the Black Panther cast, Doctor Strange, Guardians of the Galaxy Vol. 2, Spider-Man: Homecoming, Thor: Ragnarok, and announced Captain Marvel with Brie Larson. Before skipping the 2015 convention, SDCC 2014 saw the announcement of Ant-Man and its cast, Guardians of the Galaxy Vol. 2, and a look at Avengers: Age of Ultron.
RELATED: TARON EGERTON ADMITS TO MEETING WITH MARVEL STUDIOS ABOUT PLAYING WOLVERINE
SDCC 2013 featured the announcement of Avengers: Age of Ultron. Thor: The Dark World, Captain America: The Winter Soldier, and Guardians of the Galaxy were all shown off also. Marvel Studios' Hall H panels have become a staple piece of SDCC, and when the studio participates in the convention, they never disappoint. Since their 2019 SDCC panel, Marvel Studios has also announced, via D23, and released multiple Disney+ shows that continued Phase 4 of the MCU.
However, since they have reached an end to the previously announced lineup, it's time for the studio to give fans a look at their upcoming theatrical schedule.
What We Know About Captain America 4
We now know that Captain America 4 is titled Captain America: New World Order. Marvel Studios did not reveal any plot details.
Anthony Mackie returns as Sam Wilson/Captain America, and the story will pick up after Sam accepts the shield in The Falcon and the Winter Soldier.
RELATED: DAREDEVIL BORN AGAIN: NEW TITLE, LOGO, EPISODE COUNT, AND MORE REVEALED AT SDCC 2022
The Hollywood Reporter revealed earlier this month that Julius Onah, director of The Cloverfield Paradox, signed on to direct the fourth installment.
Captain America: New World Order opens in theaters on May 3, 2024.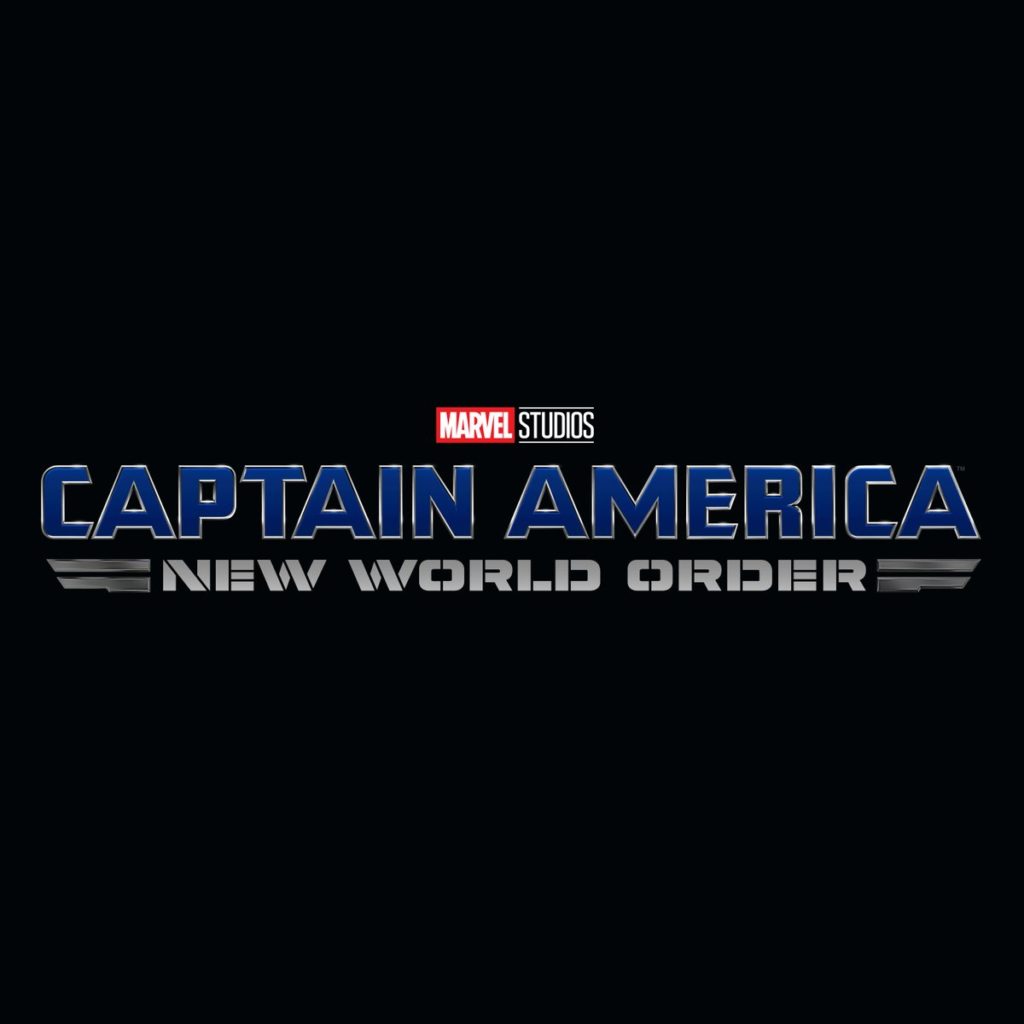 Captain America: New World Order opens in theaters on May 2, 2022 What characters do you hope to see? Who do you think is the villain of New World Order? Let us know what you think, and follow us on Twitter, where we'll be live covering everything SDCC!
KEEP READING: WEREWOLF BY NIGHT: MICHAEL GIACCHINO CONFIRMS HE WILL DIRECT MARVEL SPECIAL