Power Rangers and Funko have recently got back together for a series of new products. After a 5-year hiatus, waves of new items have been revealed just in time for the 30th Anniversary of the franchise this upcoming August 28th.
Power Rangers Funko Pops! Return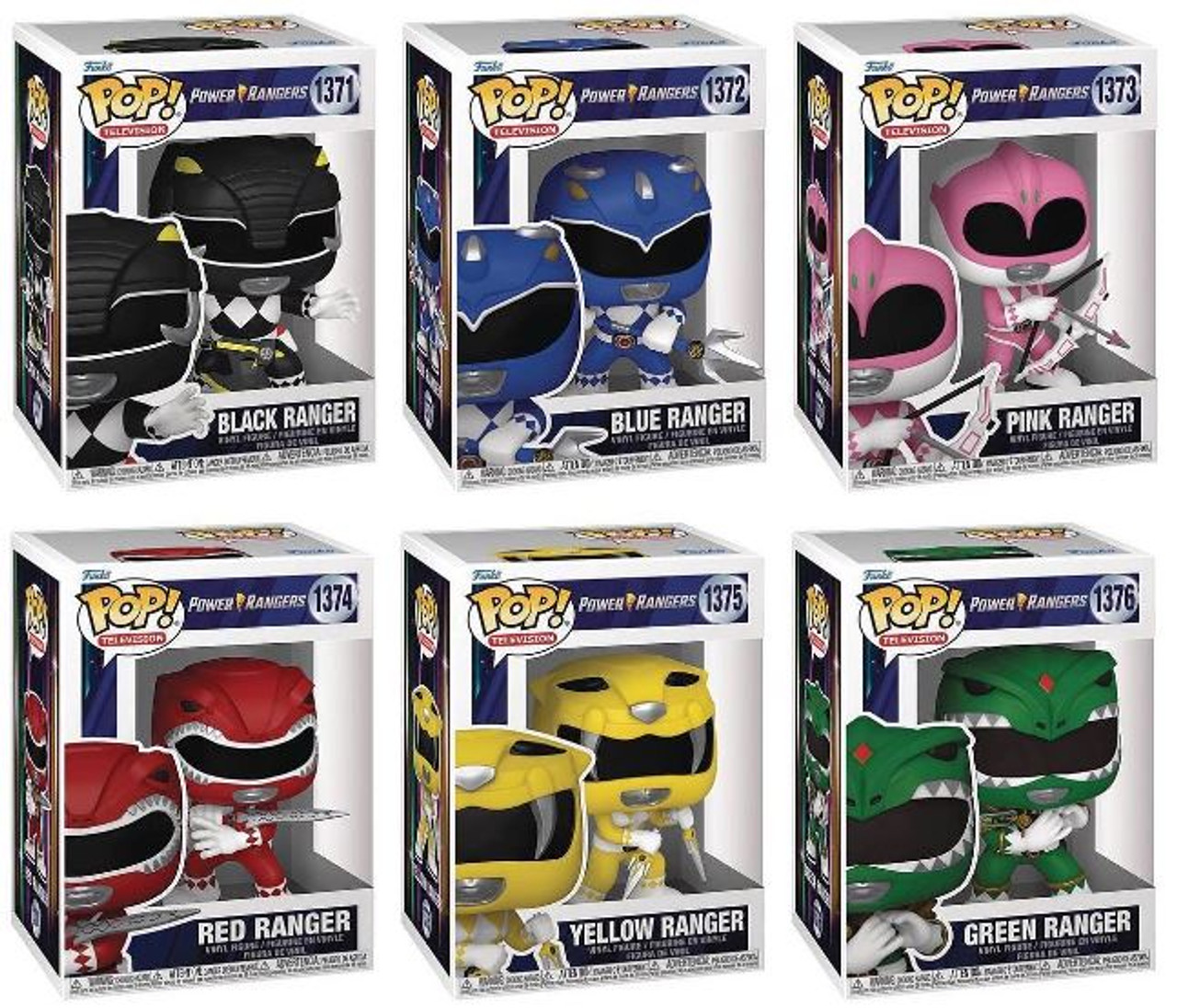 It kicked off with new versions of the original Rangers and a new release of the Ranger Slayer from the Boom! Studios comic series. Previously she was only available as a prize in the first series of NFT Digital Pop!s released by Funko. These Digital Card packs are released by the company every few months for different properties which showcase new Pop! designs for characters not released before, each pack opened can randomly include the chance to win a physical version of the Pop! seen on the NFT.
RELATED: Power Rangers 30: New Look at Hasbro's Megazord & Role Play Items for Cosmic Fury
The first wave of these included the exclusive Pop! releases of characters such as Zordon and Scorpina; which were recently shipped out to winners. Now the next Series of these controversial NFT packs will be going live for order on August 22, 2023 at 11am PT.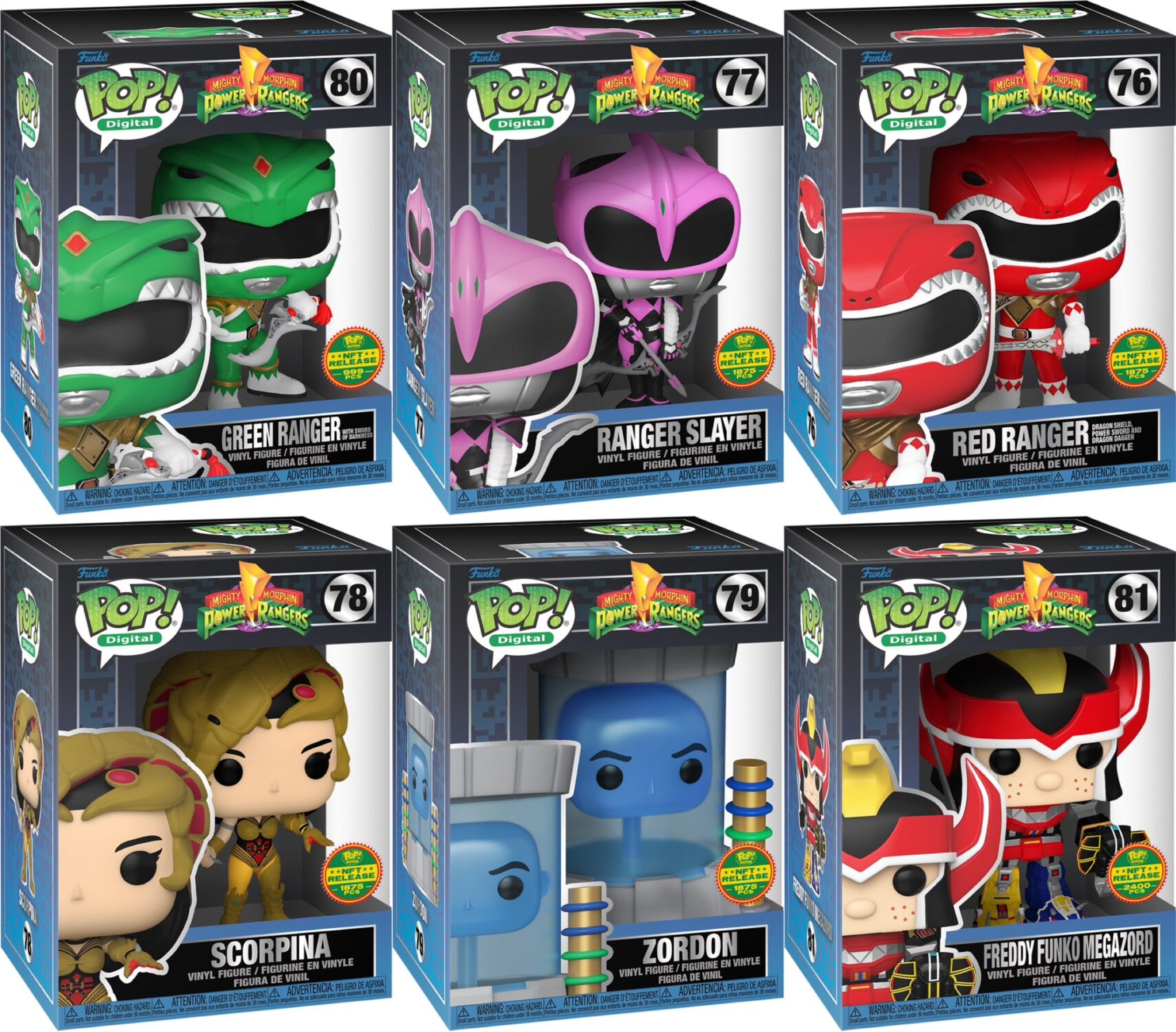 Movie Madness
Series 2 will be highly sought after as this wave will be focused on 1995's Mighty Morphin Power Rangers: The Movie. Released by 20th Century Fox this original film takes place in a separate universe from the main TV show canon but includes original characters and suit designs never seen since.
RELATED: Power Rangers Reboot 'Development Is Ongoing' With Jonathan Entwistle at the Helm
Merchandise for the film was rather scarce, even back in the 90s, as most were repacked or repainted from existing MMPR items. Bandai America released the first ever figures of the movie suits and villain Ivan Ooze back in 2015 for the film's 20th Anniversary but Hasbro has never officially released any, until now.
The subject of the rights to the movie and wether Hasbro has access to designs from it have been a point of debate for 5 years. Technically, the movie never saw any Lightning Collection releases. This was despite the fact items from the movie such as the Ninjetti Figures, Tenga Warriors, and Movie Morphers were released but none included any branding from the movie. However, Hasbro is seen as the rights holder on these images.
UP FOR GRABS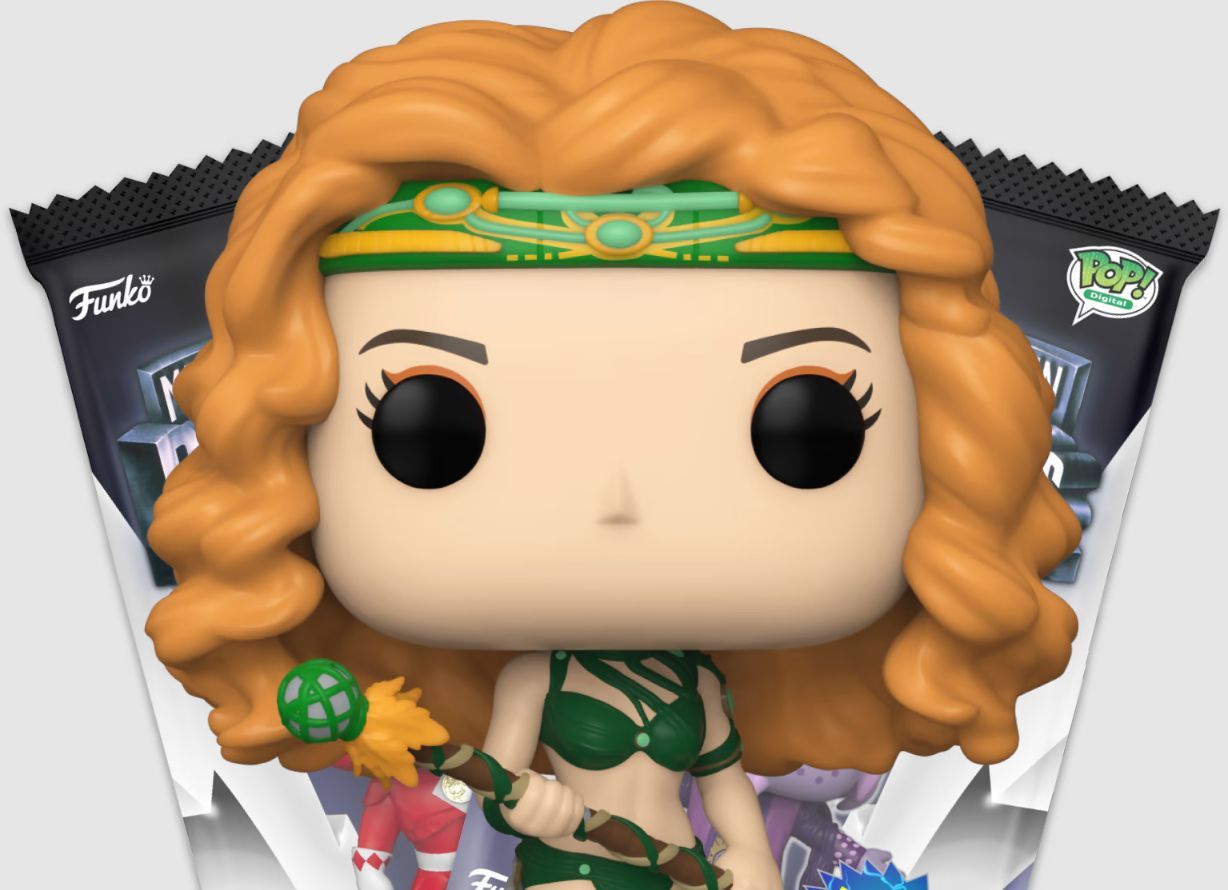 The full list of NFT characters is not currently known but from images shared of some of the physical Pops! that can be won from the packs include Ninjetti Tommy, Billy, Kimberly, and Aisha, Freddy Funko as Ivan Ooze. The hardest one to win will be Dulcea, which will be the first time ever merch for her is released.
RELATED: Get Your First Look at The Mighty Morphin Power Rangers 30th Anniversary Comic Special
When the packs go up for order on August 22nd they will cost $9.99 for 5 NFTs and $29.99 for 15, each limited to 22,500 each. Most Funko NFT drops end up selling out so fans who want a chance at these new movie items will need to be ready for 11am PT to have the chance.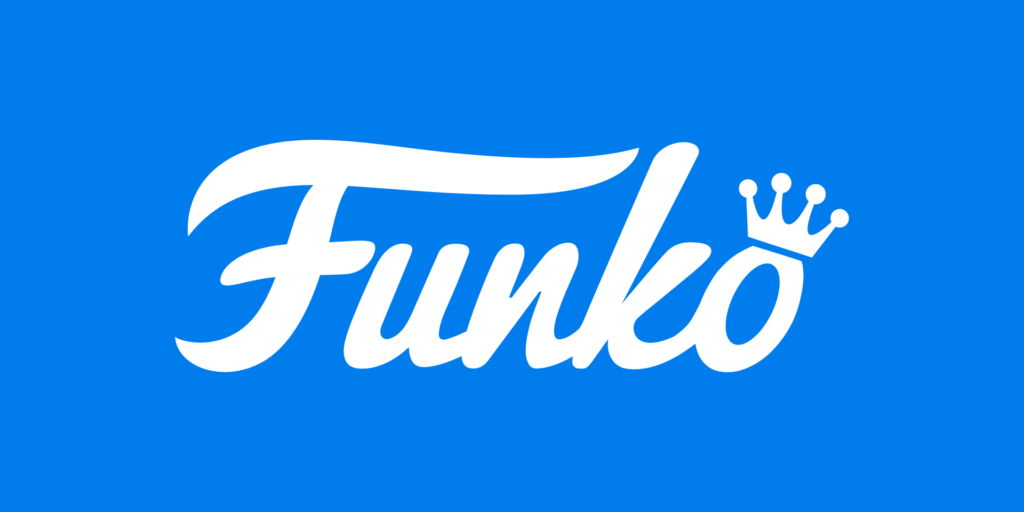 What do you think of these NFT Pops!? Do you collect anything from Funko? Which of these supposed Pops! are you most looking forward to have added to your collection? Let us know your thoughts, share you collection, and be sure to follow The Illuminerdi on social media to be notified of more Power Rangers news and updates in the future!
Source: Funko
KEEP READING: Hasbro's Power Rangers Lightning Collection to Take A Break In 2024: Exclusive