Every fall Super Sentai fans await a certain post from the bot account @trademark_bot to post the first official details of the next series of the long-lasting franchise. Today, about two weeks earlier than the usual start to this typical news drop period, that post was made.
BOOM! You Looking For This?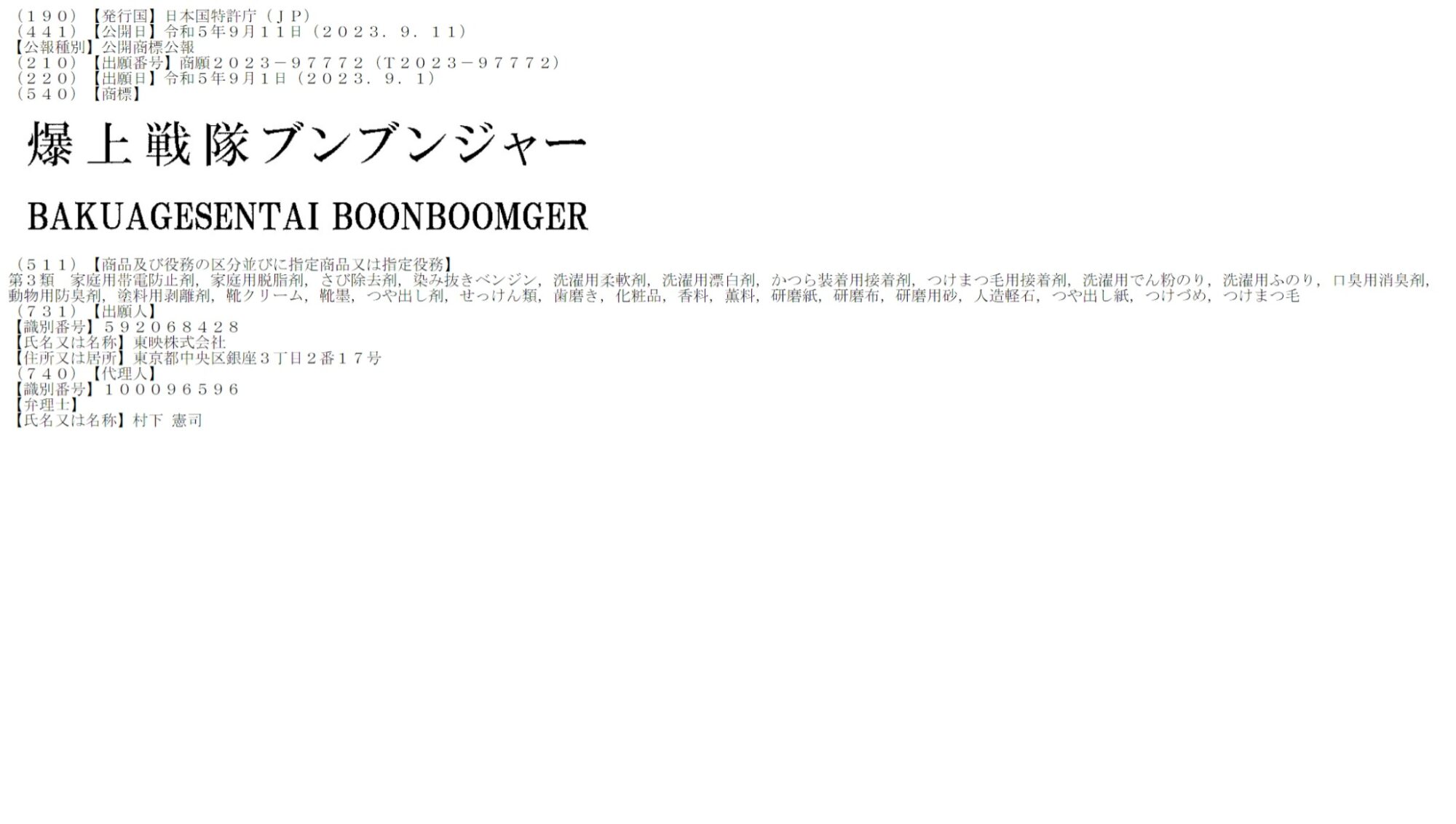 Toei Company Ltd filed the trademark for "BAKUAGE SENTAI BOONBOOMGER" pronounced "BunBunger" this is the likely name for the 48th Super Sentai season which will air following the conclusion of Ohsama Sentai King-Ohger in early 2024.
RELATED: KingOhger: Mysterious 2-Years-Later Poster Reveals a New Chapter for 47th Sentai Series
From the name, the Bakuage part in particualr, a theme around explosions may be in order. This was a theme used once before, 40 years ago with Kagaku Sentai Dynaman. The name also implies a vehicle motif with the "BunBun" being a pun for the vroom sound a car makes.
What Will This Super Sentai Series Look like?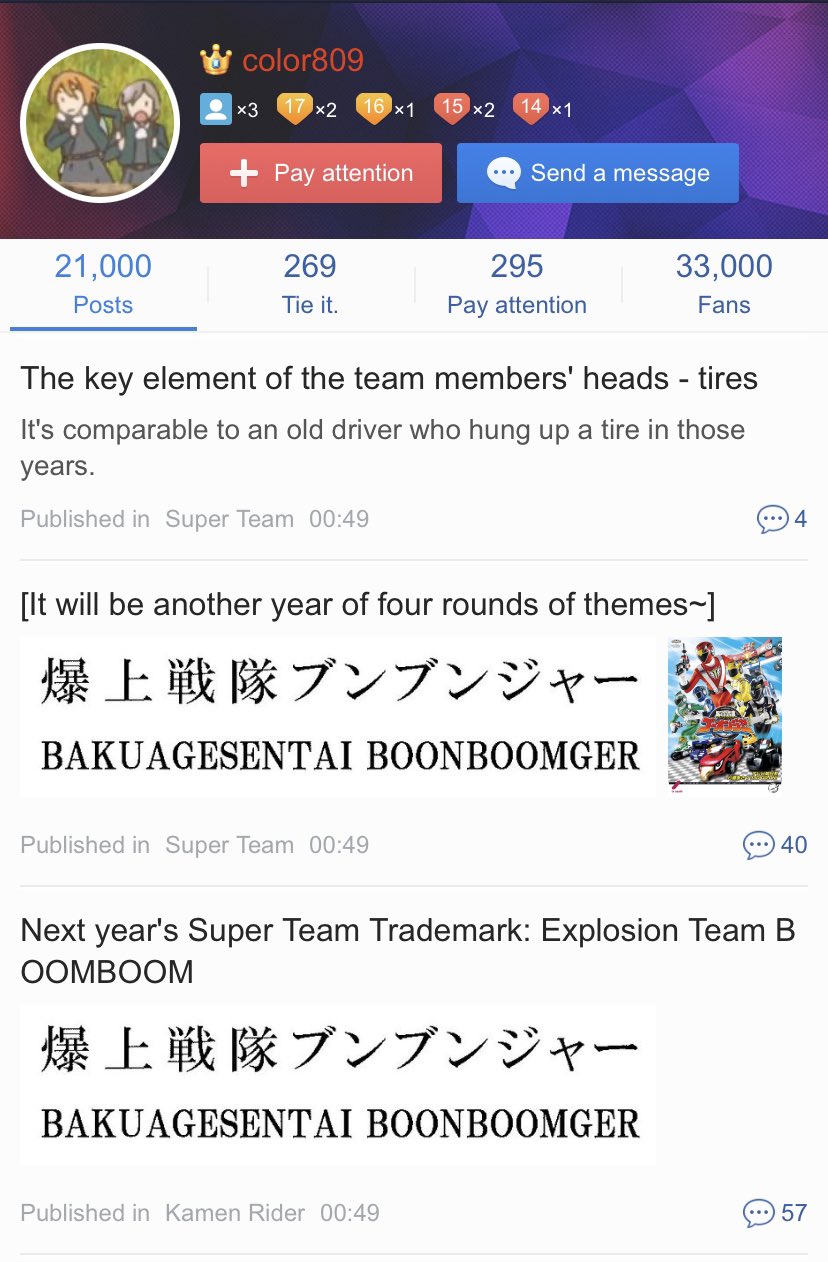 Any sort of pictures of what anything from the team suits, mecha, changers, and any possible gimmicks will look like won't be online until Christmas time, thanks to reliable Japanese fourms leaker color809 we can expect tires to be an important part of the helmet designs for the new team.
RELATED: KingOhger: The 47th Sentai Fully Reveals King Caucasus Kabuto and God KingOhger Collectibles
If the season does follow a car/vehicle theme this will be the 4th Sentai to do so after Turboranger, Carranger, and Go-Onger. The latter has already been compared to this upcoming show due to the tire designs and other traits Go-Onger had.
OTHER THEMES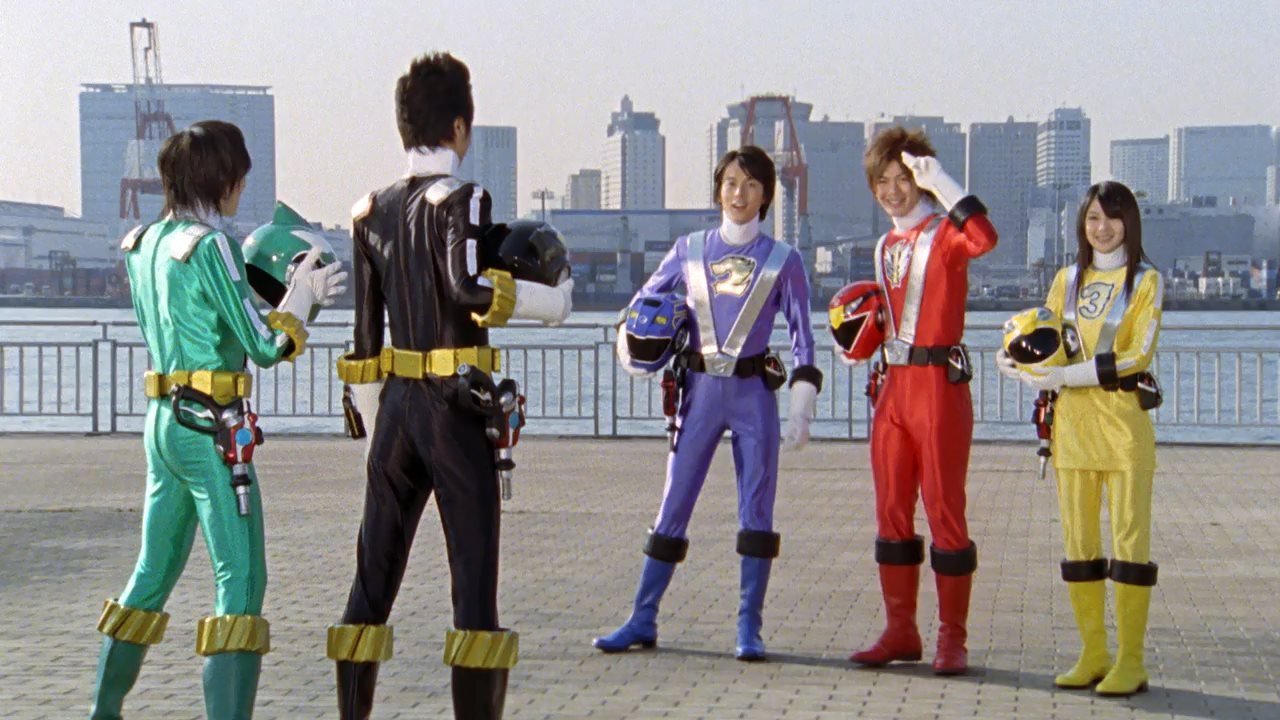 RELATED: Toei Reveals Exciting "New Wave 2033" Future Plans for Super Sentai & Kamen Rider Global Distribution
The renowned RangerBoard user Dukemon (@TheRealMattHunt) also shared some potential themes the show will pull from a few weeks before this trademark dropped, Neither of these ideas has been confirmed just yet but with a name out there in the next few weeks will start adding more and more reliable info being posted from the usual sources.
RELATED: KingOhger: 2nd Chapter Cosplay Revealed by Premium Bandai
Matt recently shared a rumor that Sentai and Kamen Rider, which air in the same time slot together on the TV Asahi channel in Japan, maybe getting a new timeslot starting in April 2024. How this will affect the ending of King-Ohger, expected to be the month before, as well as the start of BoonBoomger is yet to be seen. This schedule change could imply that the ending of King-Ohger will be a little different than usual, either ending sooner or later than normal, that's to assume that Toei would want the next Sentai to start alongside the time change.
Either way, the reveal of the trademark for Season 48 of Super Sentai is yet another step closer to the big 50th Anniversary of the franchise, which if everything continues as usual we'll see as the 2026-2027 season. It's impressive the show has gone on for as long as it has without breaks, and it'll be very fun and interesting to see what they have planned for that celebration in a few years.
What do you think of the Super Sentai reveal? What do you think this series will be about? What colors would you like to see on the team? You're welcome to let us know your thoughts on social media! Follow us to keep up to date, we're always watching.
KEEP READING: Toei Reveals Exciting "New Wave 2033" Future Plans for Super Sentai & Kamen Rider Global Distribution
Source: @trademark_bot, @TheRealMattHunt, color809