Fresh off its Oscar win for Guillermo del Toro's Pinocchio, Netflix is poised to dominate the world of animated films with its upcoming slate of nine must-watch movies set to be released over the next 18 months. Whether you're a fan of SpongeBob SquarePants, epic fantasy adventures or just looking for a good laugh, Netflix's animated film lineup has something for everyone.
Netflix 2023-2024 Animated Films Slate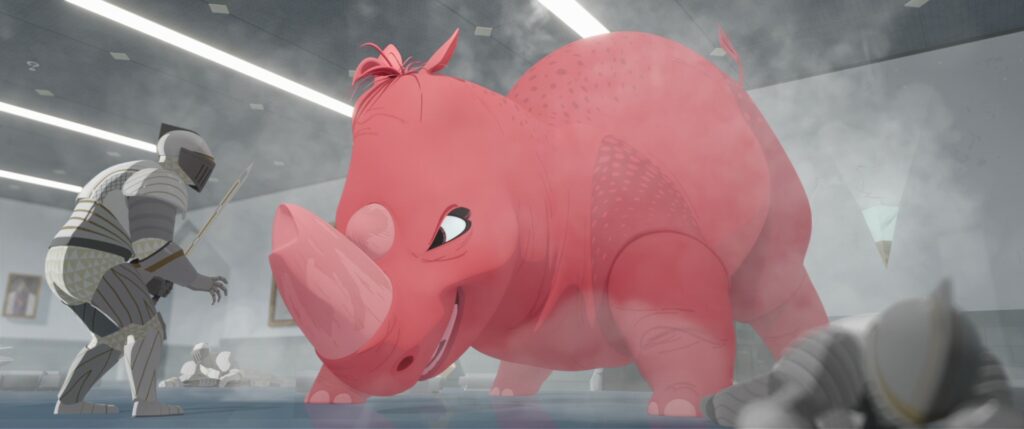 RELATED: Big Mouth Gets Official Greenlight for 8th and Final Season of The Hit Animated Comedy
With the announcement of two new feature films set to premiere in 2024, including Saving Bikini Bottom: The Sandy Cheeks Movie and In Your Dreams, and a star-studded voice cast for the highly-anticipated Nimona, 2023 is shaping up to be an exciting year for animation fans. With seven Oscar nominations for Best Animated Feature already under its belt, Netflix is quickly becoming a major player in the animation industry. Check out Netflix's 2023-2024 Feature Animation Slate below to find out what's in store for the next wave of animated entertainment.
NIMONA
This summer, Netflix will release the highly anticipated NIMONA, based on the bestselling graphic novel by ND Stevenson. Nimona follows Ballister Boldheart, a knight framed for a crime he didn't commit, and the titular shapeshifter who sets out to help him prove his innocence.
Today, Netflix confirms joining the film's previously announced cast members Chloë Grace Moretz (Nimona), Riz Ahmed (Ballister Boldheart) and Eugene Lee Yang (Ambrosius Goldenloin) are supporting cast Frances Conroy, Lorraine Toussaint, Beck Bennett, RuPaul Charles, Indya Moore, Julio Torres and Sarah Sherman. Nimona is directed by Nick Bruno and Troy Quane.
Coming Summer 2023
Synopsis: When a knight in a futuristic medieval world is framed for a crime he didn't commit, the only one who can help him prove his innocence is Nimona — a mischievous teen who happens to be a shapeshifting creature he's sworn to destroy.
Directed by Nick Bruno & Troy Quane
Produced by Karen Ryan, p.g.a; Julie Zackary, p.g.a.; Roy Lee
Screenplay by Robert L. Baird and Lloyd Taylor
Story by Robert L. Baird, Lloyd Taylor, Pamela Ribon, Marc Haimes, Nick Bruno, Troy Quane, Keith Bunin
Based Upon the Graphic Novel by ND Stevenson
Executive Producers: Megan Ellison, Robert L. Baird, Andrew Millstein, John Powers Middleton
Production Company: Annapurna Animation
Cast: Chloë Grace Moretz, Riz Ahmed, Eugene Lee Yang, Frances Conroy, Lorraine Toussaint, Beck Bennett, RuPaul Charles, Indya Moore, Julio Torres, Sarah Sherman
THE MONKEY KING
Coming Summer 2023
Synopsis: The Monkey King is an action-packed family comedy that follows a charismatic Monkey and his magical fighting Stick on an epic quest for victory over 100 demons, an eccentric Dragon King, and Monkey's greatest foe of all —his own ego! Along the way, a young village girl challenges his self-centered attitude and shows him that even the smallest pebble can have a big effect on the world.
Director: Anthony Stacchi (The Boxtrolls)
Producer: Peilin Chou
Executive Producer: Stephen Chow
Cast: Jimmy O. Yang, Bowen Yang, Jolie Hoang-Rappaport, Jo Koy, Ron Yuan, Hoon Lee, Stephanie Hsu, Andrew Pang, Andrew Kishino, Jodi Long, James Sie and BD Wong
RELATED: Netflix Reveals Spectacular ZERO DAY Cast
LEO
Coming Fall 2023
Synopsis: Actor and comedian Adam Sandler (Hotel Transylvania, The Wedding Singer) delivers signature laughs in this coming-of-age animated musical comedy about the last year of elementary school – as seen through the eyes of a class pet. Jaded 74-year-old lizard Leo (Sandler) has been stuck in the same Florida classroom for decades with his terrarium-mate turtle (Bill Burr). When he learns he only has one year left to live, he plans to escape to experience life on the outside but instead gets caught up in the problems of his anxious students — including an impossibly mean substitute teacher. It ends up being the strangest but most rewarding bucket list ever…
Directors: Robert Smigel, Robert Marianetti, David Wachtenheim
Produced by: Happy Madison
Cast: Adam Sandler, Bill Burr, Cecily Strong, Jason Alexander, Rob Schneider, Sadie Sandler, Sunny Sandler, Jackie Sandler, Heidi Gardner, Nick Swardson, Nicholas Turturro, Robert Smigel, Jo Koy, Stephanie Hsu
CHICKEN RUN: DAWN OF THE NUGGET
Coming Fall 2023
Synopsis: From the multi Academy and BAFTA award-winning Aardman (Creature Comforts, Wallace & Gromit, and Shaun the Sheep), and Academy Award and BAFTA-nominated director Sam Fell (ParaNorman and Flushed Away, respectively), comes Chicken Run: Dawn of the Nugget, the eagerly anticipated sequel to the beloved and highest-grossing stop-motion animated film of all time, Chicken Run. Having pulled off a death-defying escape from Tweedy's farm, Ginger has finally found her dream — a peaceful island sanctuary for the whole flock, far from the dangers of the human world. When she and Rocky hatch a little girl called Molly, Ginger's happy ending seems complete. But back on the mainland the whole of chicken-kind faces a new and terrible threat. For Ginger and her team, even if it means putting their own hard-won freedom at risk — this time, they're breaking in!
Director: Sam Fell
Story by: Karey Kirkpatrick & John O' Farrell
From a screenplay by: Karey Kirkpatrick & John O' Farrell and Rachel Tunnard
Producers: Steve Pegram, Leyla Hobart
Executive Producers: Peter Lord, Nick Park, Carla Shelley, Paul Kewley, Karey Kirkpatrick
Cast: Thandiwe Newton, Zachary Levi, Bella Ramsey, Imelda Staunton, Lynn Ferguson, David Bradley, Jane Horrocks, Romesh Ranganathan, Daniel Mays, Josie Sedgwick-Davies, and Nick Mohammed
RELATED: FUBAR Debuts the Legendary Arnold Schwarzenegger in his 1st Series
IN YOUR DREAMS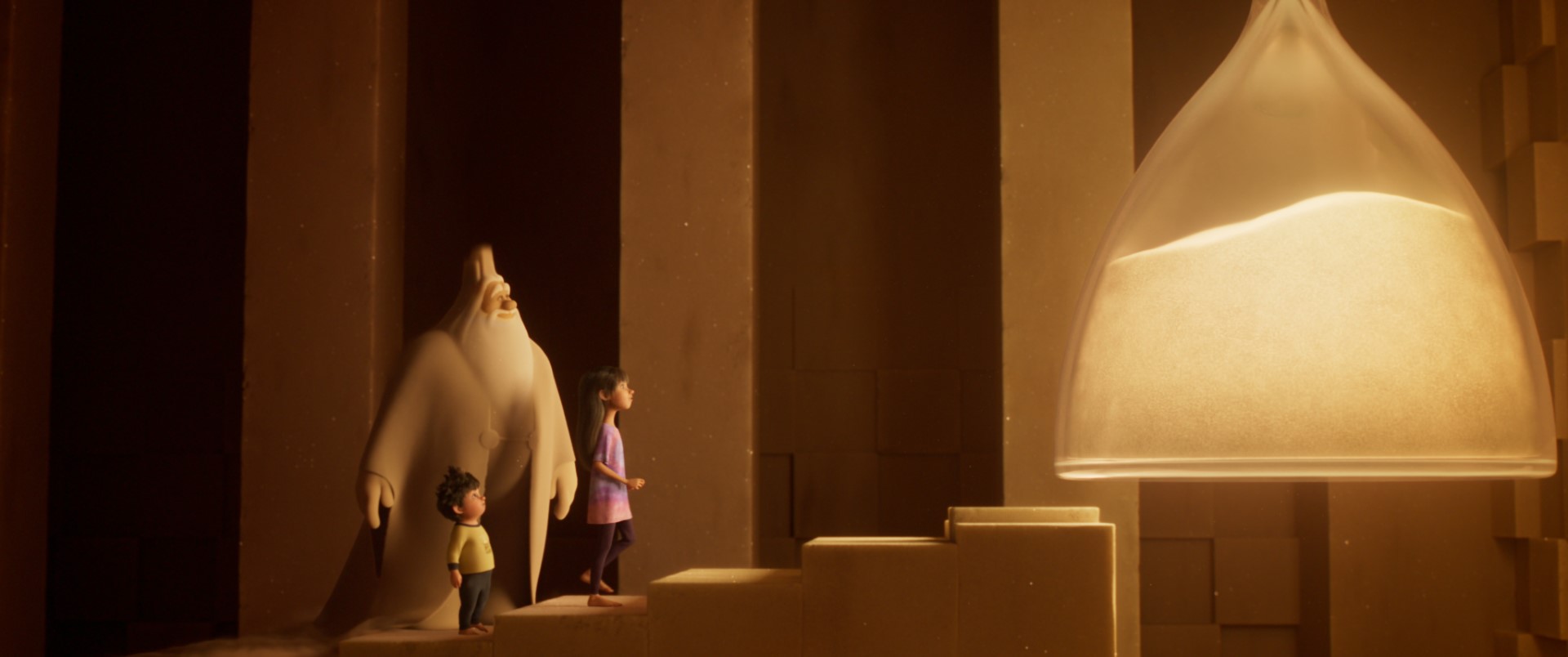 Coming in 2024
Synopsis: A perfect family? Siblings who get along? Yeah… in your dreams. This is a comedy adventure about Stevie and her brother Elliot who magically travel into the world of dreams with the mission of finding The Sandman who will grant them their ultimate wish — saving their parents' marriage. The kids are total opposites, making them an unlikely duo to navigate the absurdity of their own subconscious. Along their journey, they discover that as long as they have each other, they can face anything, even their worst nightmare.
Director: Alex Woo
Co-Director: Erik Benson
Producers: Gregg Taylor, Tim Hahn
SAVING BIKINI BOTTOM: THE SANDY CHEEKS MOVIE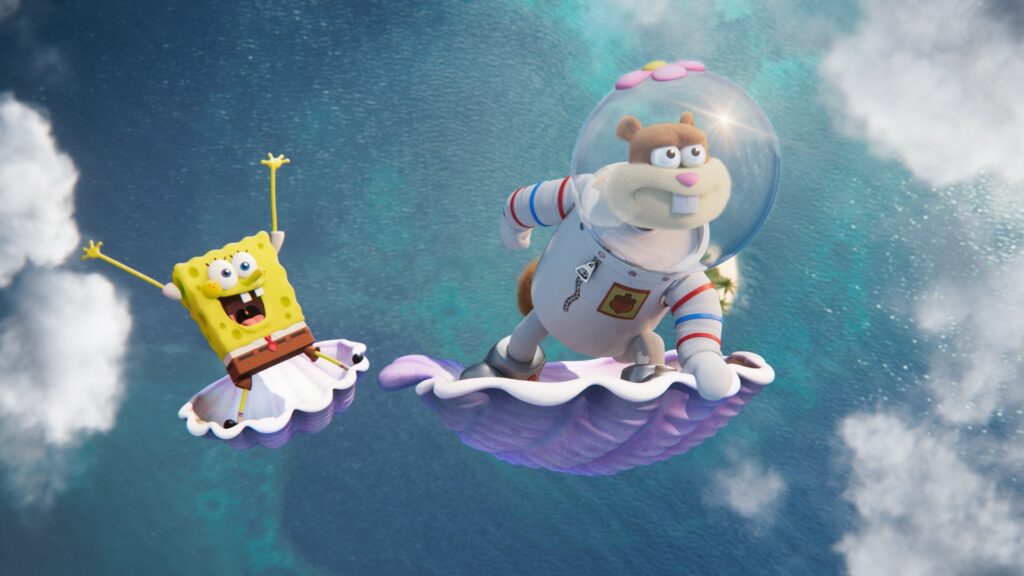 Coming in 2024
Synopsis: When Bikini Bottom and all its denizens are suddenly scooped out of the ocean, Sandy Cheeks and SpongeBob SquarePants journey to Texas to save the town from a villainous plot.
Director: Liza Johnson (The Last of Us, A Series of Unfortunate Events, Dead to Me)
Teleplay by: Kaz and Tom Stern
Story by: Kaz
Based on the Series SpongeBob SquarePants Created by Stephen Hillenburg
Executive Producers: Marc Ceccarelli, Vincent Waller
Animation Supervisor: Piero Piluso
Music by: Moniker
Music Supervisor: Karyn Rachtman
Cast: Carolyn Lawrence, Tom Kenny, Wanda Sykes, Clancy Brown, Bill Fagerbakke, Mr. Lawrence, Rodger Bumpass, Johnny Knoxville, Craig Robinson, Grey DeLisle, Ilia Isorelýs Paulino, Matty Cardarople
RELATED: Extraction 2 Reveals the Return of The Badass Mercenary Rake
THAT CHRISTMAS
Coming in 2024
Synopsis: Based on the successful series of children's books by BAFTA winner and Academy Award nominee Richard Curtis (Four Weddings and a Funeral, Love Actually, Yesterday), Locksmith Animation's heartwarming film marks the feature film directorial debut of renowned character animation and story artist veteran Simon Otto (Love, Death & Robots, How to Train Your Dragon trilogy). That Christmas follows a series of entwined tales about love and loneliness, family and friends, and Santa Claus making a big mistake, not to mention an enormous number of turkeys! Nicole P. Hearon (Moana, Frozen) and Adam Tandy (The Thick of It, Detectorists) are producers.
Director: Simon Otto
Producer: Nicole P. Hearon, Adam Tandy
Writer: Richard Curtis
THELMA THE UNICORN
Coming in 2024
Synopsis: Thelma is a small-time pony who dreams of becoming a glamourous music star. In a pink and glitter-filled moment of fate, Thelma is transformed into a unicorn and instantly rises to global stardom. But this new life of fame comes at a cost. Thelma the Unicorn is a hilarious, quirky and heartfelt ride from directors Lynn Wang (Unikitty!) and Jared Hess (Napoleon Dynamite).
Directors: Jared Hess, Lynn Wang
Producer: Pam Coats
RELATED: Netflix Announces 'Jentry Chau vs. The Underworld,' a New Magical Animated Series
ULTRAMAN
Coming in 2024
Synopsis: Based on the beloved Japanese character, Netflix's Ultraman follows baseball superstar Ken Sato as he returns to his home country of Japan to pick up the mantle of Earth-defending superhero Ultraman. He soon finds more than he bargained for when he's forced to raise the offspring of his greatest foe. Ken must go on a heroic journey, balancing parenthood, his estranged father, and the relentless Kaiju Defense Force to rise beyond his ego and discover what it truly means to be Ultraman.
Director: Shannon Tindle (Lost Ollie)
Co-Director: John Aoshima
Written by: Shannon Tindle, Marc Haimes
Produced by: Tom Knott, Lisa Poole
Production Company: Tsuburaya Productions, Industrial Light and Magic (ILM)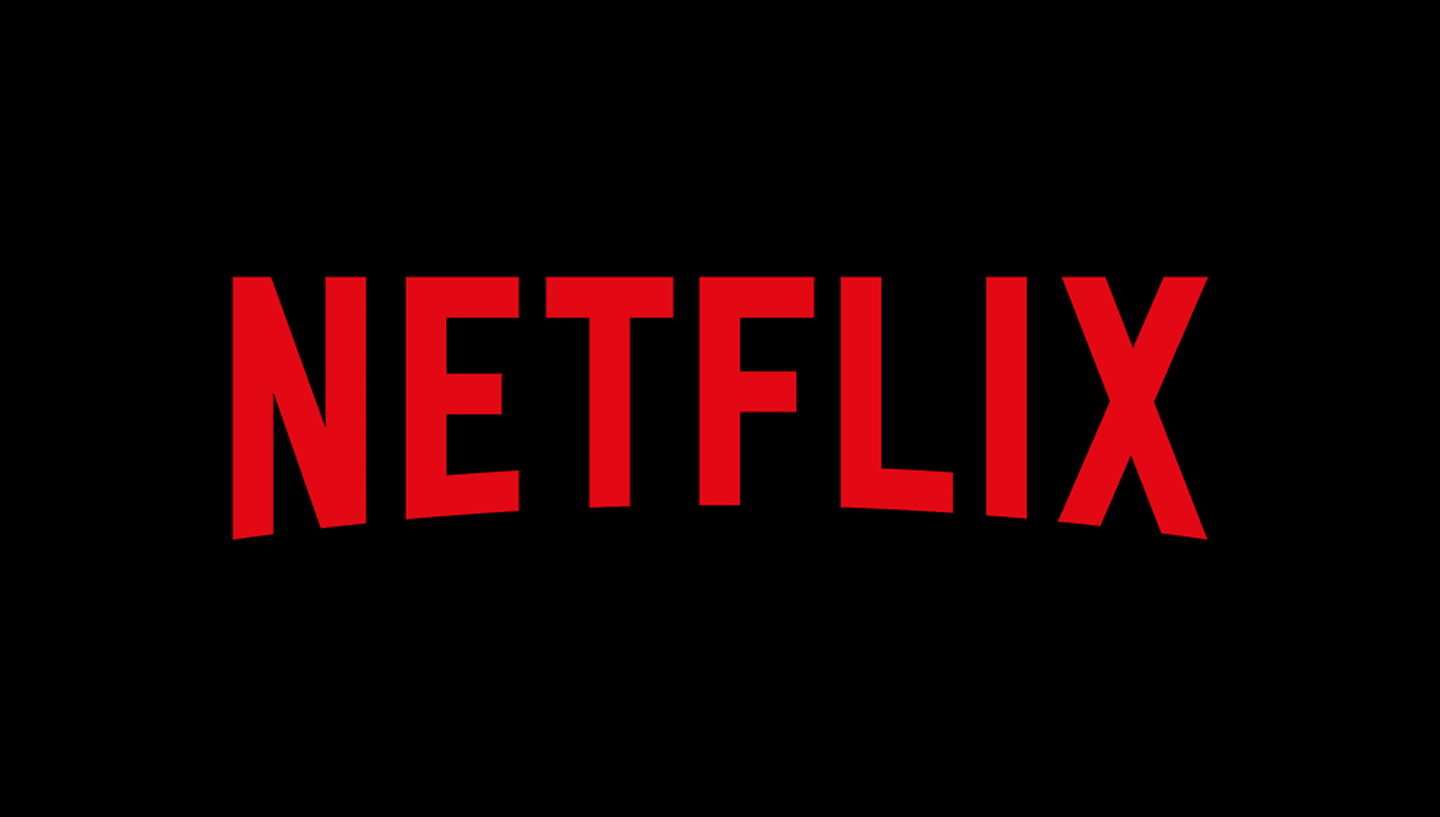 What do you think of Netflix's upcoming animated film slate? Are you also wondering why there is no sequel to The Mitchells Vs. The Machines? Do you even remember the first Chicken Run? Let us know your thoughts and reactions on social media!
Source: Netflix
KEEP READING: BEEF Review – When Rage is This Rare and Well Done It Is Delicious