This past Monday the news of the day was that Triple H had a very big announcement which he would reveal live on Raw.  No one knew what this big announcement could be, but with all the crazy stuff going around in wrestling today it could have been anything.
Triple H acknowledged WWE Undisputed World Champion Roman Reigns' almost 1,000-day-long championship reign.  He talked about how Reigns has beaten the who's who of WWE and is "that damn good."  He also acknowledged that Reigns made some smart decisions like making sure he has to defend his championships as infrequently as possible.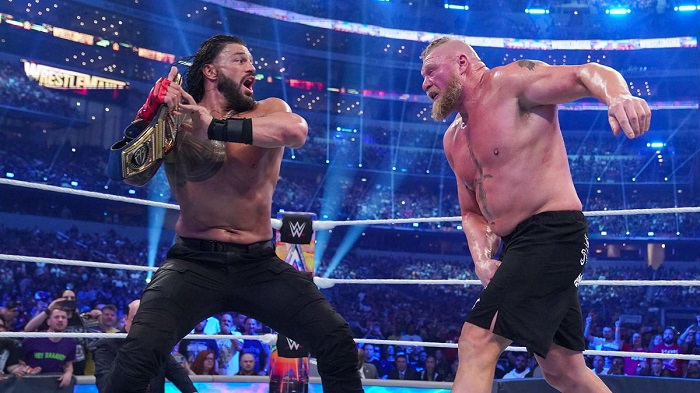 Wrestling Is No Fun With Reigns Hogging The Championships
However, Triple H revealed that even though Reigns currently holds Raw and SmackDown's main championships he will no longer wrestle on both shows. When the upcoming draft occurs and Reigns gets drafted to whichever brand, he will take the WWE Undisputed World Championship and stay on the brand.
RELATED: Logan Paul Signs New Big Contract With WWE
Triple H wanted to make sure both brands have a main title Superstars can fight for. This is when he unveiled an old favorite with a modern revamp, the big gold belt aka the World Heavyweight Championship.
Triple H went into what he wants from the new champion and threw a little dig at Reigns
"This will be a champion you can be proud of," Triple H said. "This will be a champion you can respect, that you can admire. This will be a champion that will defend this championship anywhere, any place, any time, all over the world.

"This champion will not have to demand your acknowledgement. This champion will earn your acknowledgement, and will earn the title of World Heavyweight Champion." H/T To Wrestling Inc. For Transcription
Finally, Someone New Will Hold One Of The Top Titles
How the new champion will be crowned he didn't go into. It could be that the winner of Brock Lesnar and Cody Rhodes match will take on the winner of Seth Rollins and Omos from Backlash. However, my guess is it will be a good old fashioned tournament.
What we do know is when the new champion will be crowned. On May 27 at Night of Champions the new champion will be crowned. If a tournament is going to be held for the new championship then it will start taking place soon. Most likely the Raw after Backlash will be the start or at least we will get more details then.
Got To Love The Big Gold Belt Design
The design is very similar to the big gold belt design with the WWE logo in the middle.
The World Heavyweight Championship isn't just the best looking championship in WWE, but it also has a lot of prestige and a rich legacy.
RELATED: Triple H Says Merger Will Have Little Impact On WWE
The World Heavyweight Championship dates back to 1905 and was first held by the legendary George Hackenschmidt and has been held by the fathers of pro wrestling like Ed "Strangler" Lewis, Lou Thesz and Frank Gotch. The championship transitioned to a NWA championship which then forked out into NWA and AWA territories' versions. Eventually it made its way to WCW where it came out as the big gold belt.
WCW Classic Brought Back To WWE
The WCW version made its way to WWE after WCW was bought by WWE. The first Superstar to hold the World Heavyweight Championship was none other than Triple H himself. It makes Triple H the perfect person to crown the new champion.
The World Heavyweight Championship stayed in WWE from 2002 to 2013 when it was unified with the WWE Championship.  The last man to hold the championship was Randy Orton.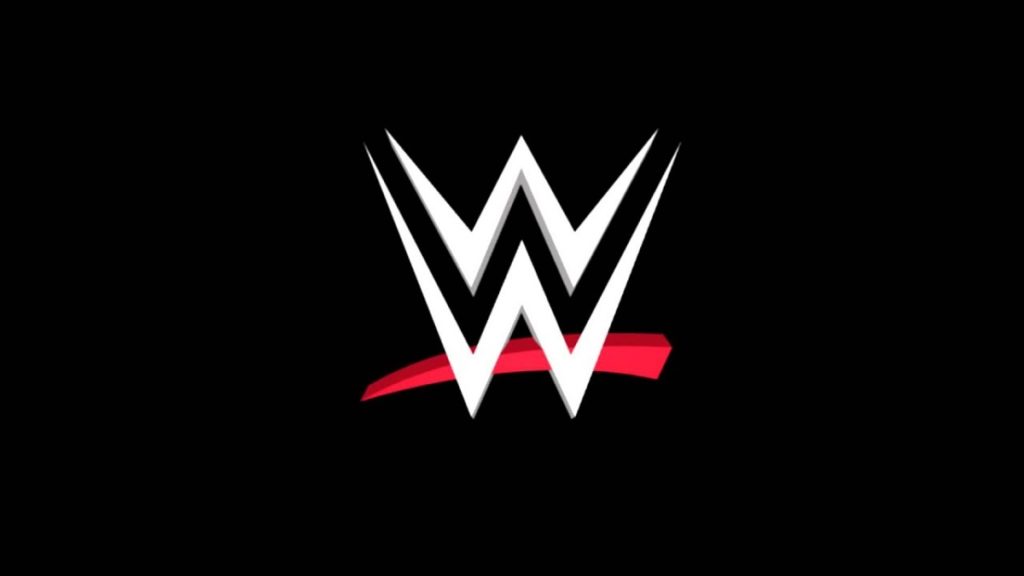 What do you think of the World Heavyweight Championship being reintroduced?  Do you like the new design?  Do you like it being called the World Heavyweight Championship or should they come up with a new name?  How do you think the champion will be decided?  Let us know who you would like to be the first to hold the championship on social media!
Sources: Wrestling Inc., WWE
KEEP READING: Sami Zayn Reveals Which Legendary Tag Team Influenced Him Growing Up