Guardians of the Galaxy Vol. 3 will put an end to James Gunn's trilogy of unlikely heroes, as well as many of its characters' arcs throughout the past decade of Marvel movies. One of them will be Sean Gunn's Kraglin, a character who showed up in the first movie as kind of a cameo that co-writer and director James Gunn gave to his brother, but that has now extended to a full arc throughout several films.
Sean Gunn is very aware of this and acknowledged as much during the press conference for the film, which The Illuminerdi attended. Hosted by Nathan Fillion, here is what the two of them said about Kraglin's big evolution: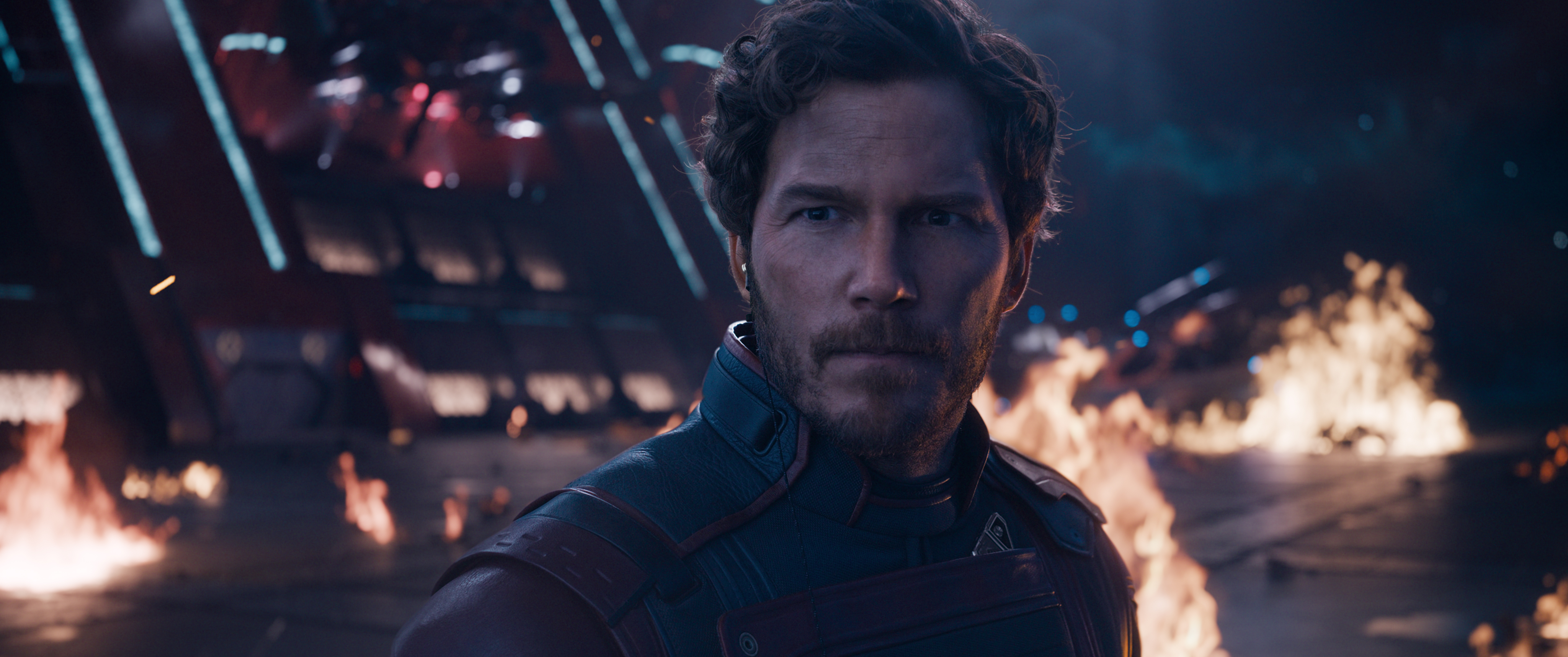 NATHAN FILLION: Kraglin started out as plucky comic relief, is now a pillar, a foundation of support and the guy you call him when you need something. What's brought him from that to this?

SEAN GUNN: You know, I think that, just like all the Guardians, that Kraglin had to kind of figure out what his place in the family was. And one thing that really impresses me about the movies is how I do feel like, in a way, that the journey of the cast has mirrored the journey of the characters, in a way.

And that, like, for me, being there in the first movie and feeling like, oh, I'm the director's brother and I'm here and I'm kind of on the outside. And Kraglin is just kind of on the peripheral and he comes in and says his things here and there. And then learning that, over the course of the movies, that I felt as much at home with all these people, you know, that I felt fully accepted and, like, a full member of the cast and of the group.

And that's what happens with Kraglin over the course of the movies. And so, that's really special and really cool for me. You know, but yeah, Kraglin was with Yondu and Quill from the beginning. And was sort of like, why am I on the outside? And his journey to learn why he belongs is my favorite thing about him, you know?
RELATED: Guardians of The Galaxy Vol. 3 – Kevin Feige Praises Dave Bautista As One of the Best of the MCU
GUARDIANS OF THE GALAXY: WILL SEAN GUN ALSO SAY GOODBYE TO THE MARVEL UNIVERSE?
We're posting this sight-unseen, meaning I don't know yet what the character's fate will be in Guardians of the Galaxy Vol. 3, but with James Gunn packing things up and moving over to the DC camp, one might question how much room the MCU still has for his brother. After all, we already know he will be playing two characters for DC, as revealed by the Creature Commandos cast list.
But he was also playing two characters in the MCU, as he was also the on-set performer of Rocket. As such, he had a lot to do in both Avengers: Infinity War and Avengers: Endgame, so there's a history of Sean Gunn working with other directors in the franchise, and it's possible that he would still want to do it if Kevin Feige called and needed either one of those characters to come back, should they survive the threequel.
RELATED: Guardians of the Galaxy Vol. 3: Karen Gillan Details Where Nebula Is on Her Astounding Character Arc
Zoe Saldaña and Dave Bautista have both said they are done with the MCU after this movie, yet Chris Pratt says he would come back if asked to. It's not like James Gunn is having a dirty separation with Marvel; both he and Kevin Feige are very excited about each other's futures.
At some point, though, Marvel needs to start moving on from characters and introducing new ones. Phase Four started to rip that band-aid off, but it would be perfectly OK to say goodbye to this iteration of the Guardians and keep the MCU from expanding into an even larger array of characters. At some point, it will be difficult to see a movie news headline that doesn't include an actor working for Marvel.
What do you make of Sean Gunn's comments? Has Kraglin also warmed your heart over the years, or are you indifferent about him? Have you already seen Guardians of the Galaxy Vol. 3, and if so, what did you think? Let us know on our social media, and make sure to check out our review of the film on the link below!
KEEP READING: Guardians of the Galaxy Vol. 3 Review – Bookends the Best Super Hero Trilogy Ever