The Marvel Cinematic Universe has introduced us to a plethora of memorable characters, and we'll get to see many in Guardians of the Galaxy Vol. 3. From Robert Downey Jr.'s charismatic portrayal of Iron Man to Scarlett Johansson's kick-ass Black Widow, there are many iconic performances that have helped make the MCU the cultural phenomenon that it is today.
However, there are some characters and actors that have a special something that sets them apart from the rest. Whether it's Tom Hiddleston's charmingly mischievous Loki, Chadwick Boseman's regal and powerful Black Panther, or Chris Evans' noble and selfless Captain America, these characters have captured the hearts of fans and become staples of the MCU. They bring a depth and complexity to their roles that makes them a little more super than the other superheroes. Marvel Studios President Kevin Feige shares his thoughts on who he thinks is one of them during the Guardians of the Galaxy Vol. 3 press conference.
RELATED: GOTG Vol 3 Director Shares the Saddest Part of All This
Kevin Feige Thinks Dave Bautista is One of the Best Actors in the MCU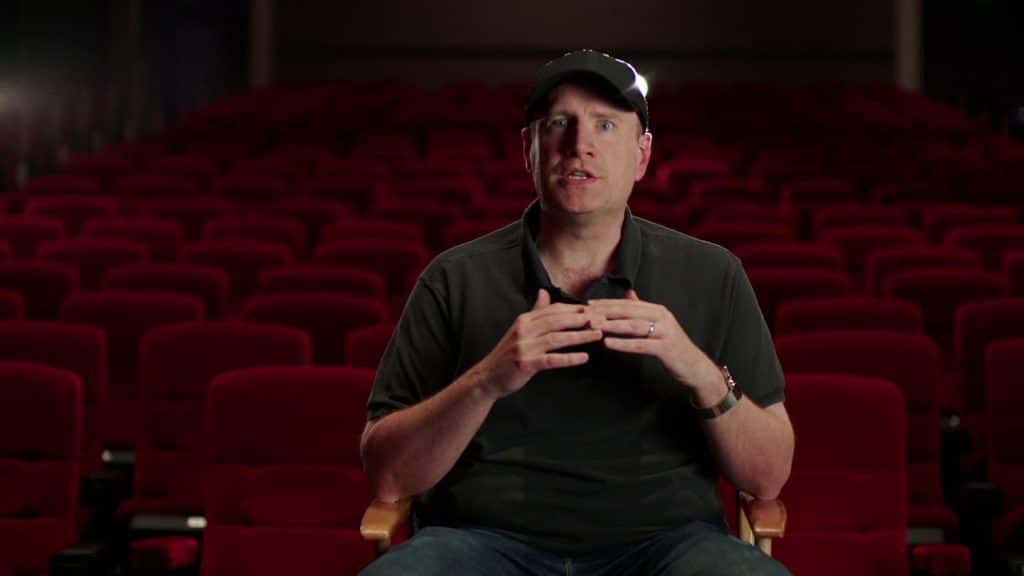 After the hilarious "Pom Plane Story" where everyone exposed Karen Gillan's bathroom business and the conference began to hilariously derail, Marvel Studios President Kevin Feige seized the moment to praise the Guardians of the Galaxy team. But also highlight some of the cast who could not be present at the conference.
I want to say one thing. Which is, just about this cast. Which is amazing. And the cast members that aren't here. And Zoe who is just such a key to this. And I think kills it. And in particular, Dave Batista. Who I think watched the movie last night.

And we're talking about moments that tear us up. When he watches. I'm not going to give anything away. But he gives an expression at the end of the movie.

And I literally am like, not only is Drax one of the best characters in the MCU. Written by James. But I think Dave Batista has become one of the best actors that we've ever gotten to work.

Kevin Feige, Marvel Studios President during the Guardians of the Galaxy Vol. 3 Press Conference
RELATED: Guardians of the Galaxy Vol. 3 – Pom Klementieff Loves to Play Super Weird
Everyone in the room agreed. Fans will be able to witness Dave Bautista's moving performance very soon and determine whether they agree or not.
Guardians of the Galaxy Vol. 3 releases exclusively in theaters May 5, 2023.
About Guardians of the Galaxy Vol. 3 (GOTG Vol 3)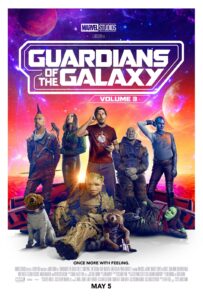 Release date: May 5, 2023 (USA)
Director: James Gunn
Writer: James Gunn
Executive Producers: Kevin Feige, Victoria Alonso, Louis D'Esposito, Simon Hatt, Nikolas Korda, Sara Smith
Co-Producers: David J. Grant, Lars P. Winther
Cinematography: Henry Braham
Music by: John Murphy
Production Company: Marvel Studios
Distributed by: Walt Disney Studios Motion Pictures
Cast: Chris Pratt, Zoe Saldana, Dave Bautista, Karen Gillan, Pom Klementieff, featuring Vin Diesel as Groot, Bradley Cooper as Rocket, Sean Gunn, Chukwudi Iwuji, Will Poulter, Maria Bakalova

Synopsis
In Marvel Studios' "Guardians of the Galaxy Vol. 3" our beloved band of misfits are settling into life on Knowhere. But it isn't long before their lives are upended by the echoes of Rocket's turbulent past. Peter Quill, still reeling from the loss of Gamora, must rally his team around him on a dangerous mission to save Rocket's life—a mission that, if not completed successfully, could quite possibly lead to the end of the Guardians as we know them.
What do you think about Guardians of the Galaxy Vol. 3? Do you already have your GOTG Vol 3 tickets? Will you rewatch the other movies first? Let us know your thoughts and reactions on social media!
KEEP READING: Guardians of the Galaxy Vol. 3 Review – Bookends the Best Super Hero Trilogy Ever