Happy Star Wars Day! While many are rewatching their favorite films, favorite series, or watching Star Wars: Visions Season 2, others are dawning their cosplays, igniting their lightsaber… replicas, or drinking from their Jabba-shaped mug. There is no wrong way to celebrate, but there are a lot of ways to make the celebration better. Here's a list of awesome Star Wars toys and collectibles
Toys and Collectibles
Ultimate Build – Defend the Galaxy and build the largest LEGO Star Wars Millennium Falcon to date! The perfect set for adult Star Wars fans and expert builders, inspiring hours of play recreating the films or can be displayed as a collectible toy model
Classic Characters – The Millennium Falcon is built with 7,541 pieces and includes two crews of minifigures – Han Solo, Chewbacca, Princess Leia and C-3PO, plus Star Wars Episode VII/VIII crew minifigures: Older Han Solo, Rey and Finn
Interactive Interior – Features a main hold seating area, Dejarik holographic game, combat remote training helmet, and engineering station with turning seat. Rear compartment features the engine room with hyperdrive and 2 escape Pod hatches
Detailed Exterior – Features include detailed removable hull panels, lowering boarding ramp, concealed blaster cannon, 4-minifigure cockpit with detachable canopy, interchangeable round/rectangular sensor dishes
Dimensions – Measures over 8 inches (21cm) high, 33 inches (84cm) long and 22 inches (56cm) wide Builders can slide the panel to reveal the concealed blaster cannon and turn classic Leia's and Han's head to reveal their breathing mask decorations
RELATED: Magnificent Star Wars Events Throughout May from Sideshow Collectibles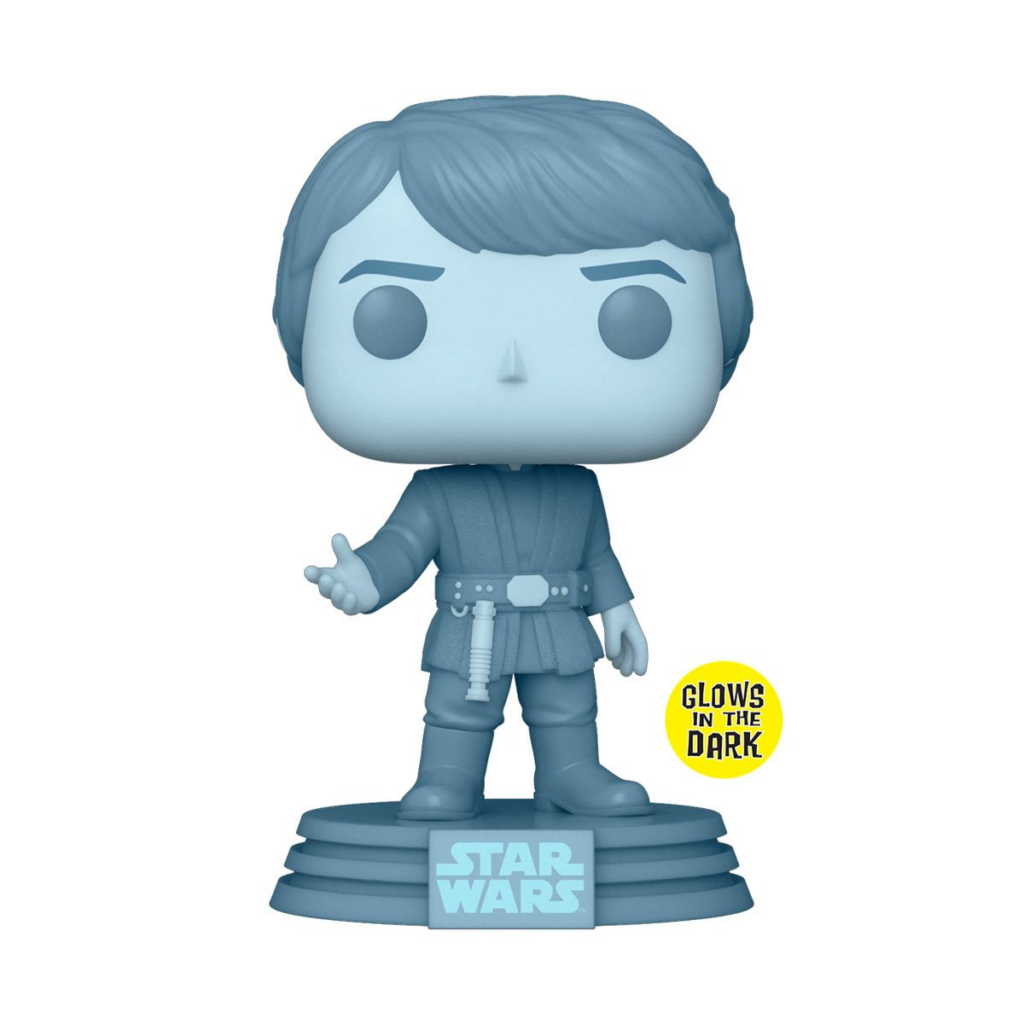 Funko Pops! are fan-favorite collectibles across all fandoms. These vinyl figures, produced by Funko, feature all of your favorite characters in their most memorable moments and outfits, including Luke Skywalker, Obi-Wan, and more. With their big heads, small bodies, and adorable designs, Funko Pops! are the perfect way to show your fandom and add some fun and personality to your collection. Whether you're a die-hard collector or a casual fan, there's a Funko Pop! out there that's just right for you.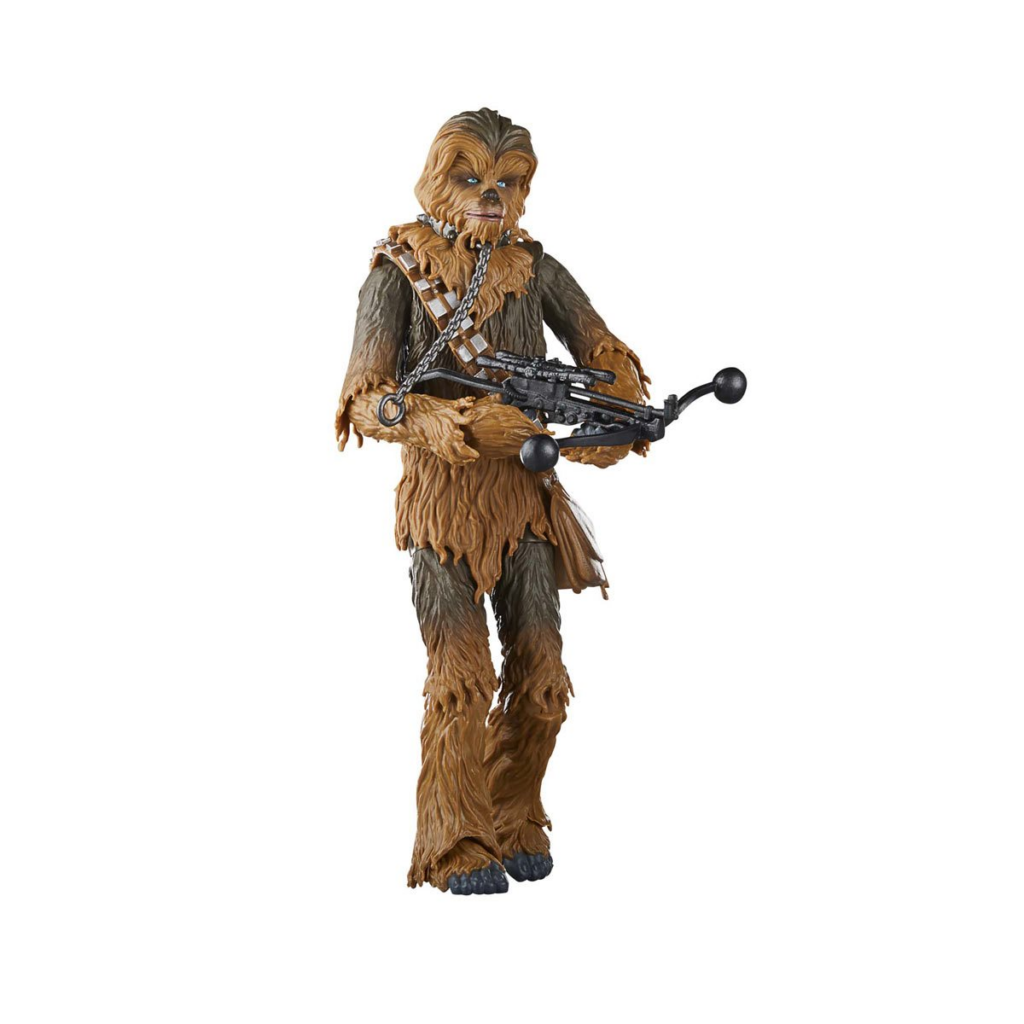 Star Wars Black Series figures from Hasbro are highly sought after by fans. These highly-detailed figures come with multiple points of articulation and are created with intricate attention to detail, making them some of the most accurate representations of your favorite characters on the market. From iconic characters like Chewbacca and Darth Vader to newer additions like The Mandalorian and Ahsoka Tano, the Black Series has something for every Star Wars fan.
RELATED: Check Out The Glorious Star Wars: The Clone Wars Hot Toys Figures
If you're looking for the ultimate in collectibles out there, you can't go wrong with Hot Toys. These figures are expertly crafted with incredible attention to detail, making them some of the most sought-after collectibles in the galaxy. From characters like Darth Sidious and Yoda to newer fan favorites like The Mandalorian and Baby Yoda, Hot Toys offers a wide range of figures that are sure to impress any collector. So if you're looking for something special to add to your Star Wars collection, be sure to check out Hot Toys!
Games
Star Wars Rivals is the latest addition to Funko Games' impressive lineup of tabletop games. The award-winning gaming studio has already made a name for itself with popular titles like Disney's Villainous and Marvel Battleworld: Mystery of the Thanostones. With the addition of Star Wars Rivals, Funko Games is sure to solidify its place as a leader in the tabletop gaming world.
This narratively driven, single-player title picks up five years after the events of Star Wars Jedi: Fallen Order and follows Cal's increasingly desperate fight as the galaxy descends further into darkness. Pushed to the edges of the galaxy by the Empire, Cal will find himself surrounded by threats new and familiar. As one of the last surviving Jedi Knights, Cal is driven to make a stand during the galaxy's darkest times — but how far is he willing to go to protect himself, his crew, and the legacy of the Jedi Order?
RELATED: Star Wars Rivals Card Game, Funko Games Adds Exciting New Toys to Trading Card Games
Looking for a game night adventure with a dark twist? Ravensburger's Star Wars: Villainous is the game for you. Choose to play as one of five iconic villains, each with their unique abilities and objectives. Use your villainous skills to meddle with your opponents as they face off against heroes like Luke Skywalker and Princess Leia. With beautifully illustrated cards and unique villain movers, players are fully immersed into the galaxy far, far away. The game uses the award-winning Villainous game system with added elements, including iconic ships like TIE Fighters, to create a great game experience. With all the game pieces included and quick gameplay, this is an excellent gift for two-to-four players ages 10 and up.
So what are you going to pick up? Do you want a guide for apparel and accessories? How about one for kitchenware and home goods? Let us know on social media!
KEEP READING: Magnificent Star Wars Events Throughout May from Sideshow Collectibles