Guardians of the Galaxy Vol. 3 (GOTG Vol 3) is the third film in the Guardians of the Galaxy series, and the second film of Phase 5 of the Marvel Cinematic Universe. Taking place after the events of Avengers: Endgame, the Guardians set up their new home base of Knowhere as they fully assume their roles as protectors of the galaxy. However, they must band together to face their latest adversaries, Adam Warlock and High Evolutionary.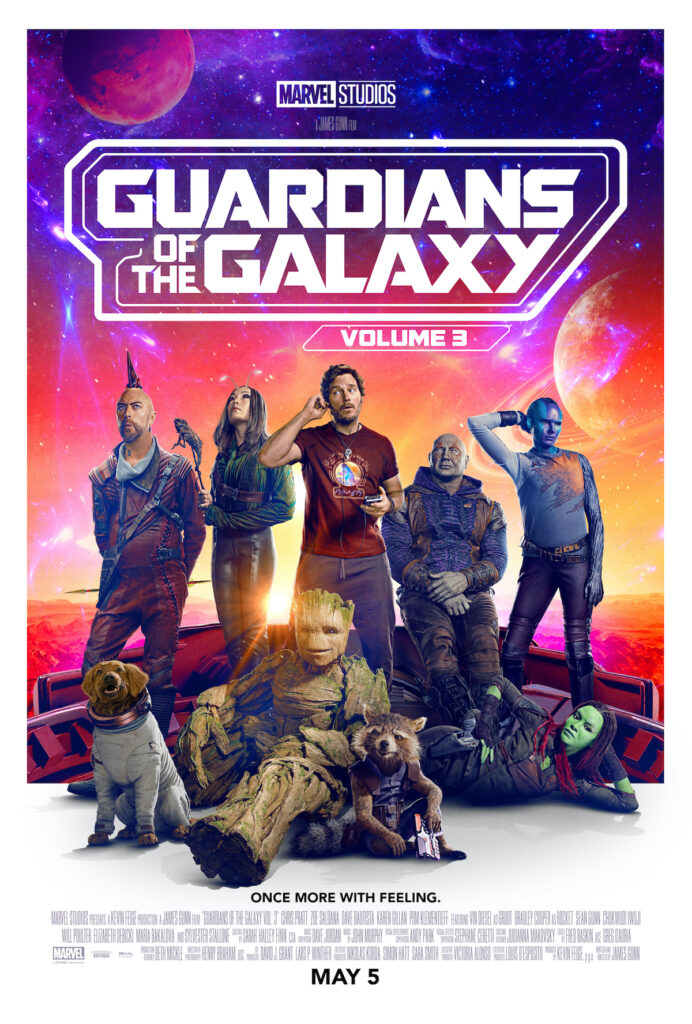 GOTG Vol 3 is directed and written by James Gunn, who previously did the same for the rest of the trilogy. Kevin Feige produces the feature via his company Marvel. The cast includes Chris Pratt, Zoe Saldana, Dave Bautista, Karen Gillan, Pom Klementieff, Vin Diesel, Bradley Cooper, Sean Gunn, Chukwudi Iwuji, Will Poulter, Elizabeth Debicki, and Maria Bakalova.
RELATED: Amazing New Groot Hot Toys Guardians of the Galaxy Vol. 3 Sculpts Revealed!
Karen Gillan Shares Her Nebula Experience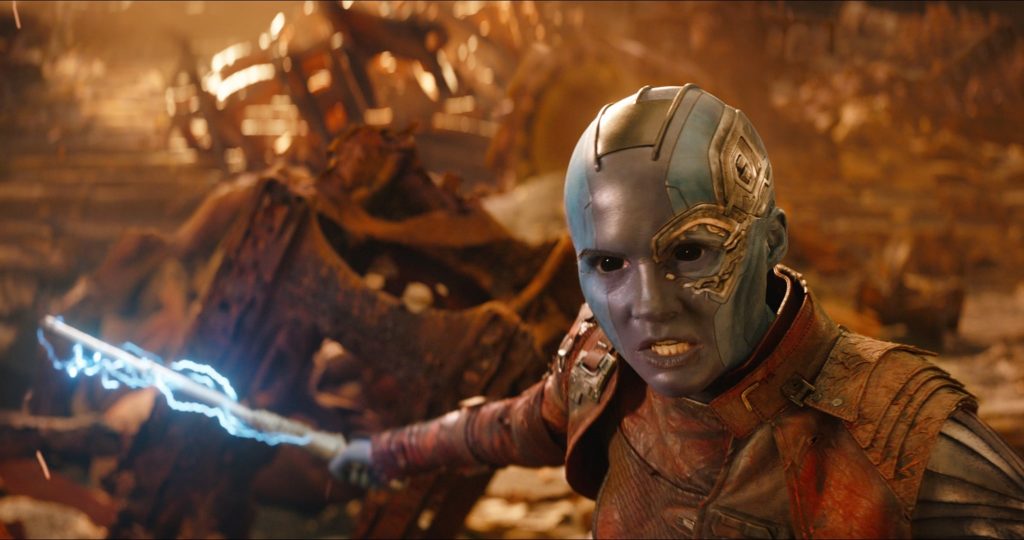 In GOTG Vol 3, Karen Gillan plays Nebula, who was adopted and raised by Thanos to be a warrior and killer. In contrast to her portrayal in the comics, she defected from Thanos and sought to defeat him. Nebula rediscovered her humanity and empathy, becoming a hero and joining the Avengers before officially becoming part of the Guardians.
During the press conference for GOTG Vol 3, fellow actor Nathan Fillion inquired what changed for Gillan in her time as Nebula. She replied that playing the character and experiencing her story brought a new understanding of being a scapegoated sibling.
"I'm an only child. [Nebula] was never the golden child. And so I never understood that because I'm an only child. And so that was a really sort of interesting exploration for me. So now I just have so much respect for people that go through that."
RELATED: Guardians of the Galaxy Vol. 3 – Will Poulter Jokes About Being a Huge Disappointment to His Family Full of Real-Life Heroes
Throughout the films, Thanos deemed Nebula as the unfavorite of his children. To him, she was just a living weapon to advance Mad Titan's goals, with Gamora being the favorite child. Despite the horrible things he had done, Nebula wanted nothing more than her father's approval. However, it was not until Thanos' death, along with that of her siblings, that she finally got her wish.
In her debut in the first Guardians of the Galaxy, Gillan played Nebula as a villain with valid reasons for who she is. Her envy toward Gamora fueled the sibling rivalry as well as her acts of evil and sadism. Since Nebula grew up under a social darwinist philosophy, power was all that she believed to be important. The emotional aspect of her character is explored in the second film; although free from Thanos' influence, she still carries the pain and trauma he caused. With Thanos gone, Nebula goes down the path of psychologically healing from a life of abuse.
GOTG Vol 3 releases exclusively in theaters May 5, 2023.
About GOTG Vol 3
Release date: May 5, 2023 (USA)
Director: James Gunn
Writer: James Gunn
Executive Producers: Kevin Feige, Victoria Alonso, Louis D'Esposito, Simon Hatt, Nikolas Korda, Sara Smith
Co-Producers: David J. Grant, Lars P. Winther
Cinematography: Henry Braham
Music by: John Murphy
Production Company: Marvel Studios
Distributed by: Walt Disney Studios Motion Pictures
Cast: Chris Pratt, Zoe Saldana, Dave Bautista, Karen Gillan, Pom Klementieff, featuring Vin Diesel as Groot, Bradley Cooper as Rocket, Sean Gunn, Chukwudi Iwuji, Will Poulter, Maria Bakalova

Synopsis
In Marvel Studios' "Guardians of the Galaxy Vol. 3" our beloved band of misfits are settling into life on Knowhere. But it isn't long before their lives are upended by the echoes of Rocket's turbulent past. Peter Quill, still reeling from the loss of Gamora, must rally his team around him on a dangerous mission to save Rocket's life—a mission that, if not completed successfully, could quite possibly lead to the end of the Guardians as we know them.
What do you think of Nebula? Are you planning to see Guardians of the Galaxy Vol. 3? Let us know in the comments!
KEEP READING: Guardians of the Galaxy Vol. 3 – Sean Gunn Reflects on Kraglin's Tremendous Evolution