While the upcoming live-action remake of The Little Mermaid is supposed to be a straightforward retelling of the original, that didn't prevent the writers from coming up with new characters for it. In fact, a key element missing from the 1989 animated film was Prince Eric's mother, Queen Selina, who does appear in the new film played by Noma Dumezeweni (The Undoing).
The actress was part of the press conference for the film, which took place the day after the world premiere film in LA, and was asked about the challenges posed playing a wholly original character in a film that is a direct adaptation of another piece of media, meaning that she was the only member of the main cast that didn't have a go-to reference for her performance. Here is what Dumezeweni had to say:
"In the loveliest way, no challenges, because what I'm trusting is Rob Marshall and Benny Chelsea casting. And all the people involved, and Disney [going] we want you to be part of this and we're creating this story. They know this story inside and out. They've done their work before the 4 years that we've – my daughter was 12 when I got this gig, and she just turned 16 a few weeks ago. So the sense of trusting the work that's there because they know what they would like to see.

So therefore, Giovanni, I was very lucky that I just got to trust. All I do is just trust the work and the people I'm working with. And when you can play with people in that way, it's easy to just let me not to hold on tight, so of course I will watch myself going 'Uh, uh, uh,' But you go, 'No it works.' And a good corset by Colleen Atwood always works for me. I'm like, 'Colleen, give me a good costume, give me good good hair,' and I'm very happy."
The Little Mermaid and how it deviates from the original
RELATED: The Little Mermaid – Jonah Hauer-King Talks About How Weird it Is Being a Disney Prince
From some of the reactions we've been reading out of the world premiere, it seems like Rob Marshall and his team took an "if it ain't broke, don't fix it" approach, and doing a direct adaptation of many parts of the movie. However, there are still a few details that were added to the story of the animated original, and that probably was the cause for a lengthier runtime.
Obviously, the inclusion of Queen Selina (Dumezeweni) is a big one, and it might give us more screen time with Prince Eric and his environment. It will definitely be interesting to see the Queen's relationship with Ariel, and if perhaps there will be any story connection to Javier Bardem's King Triton.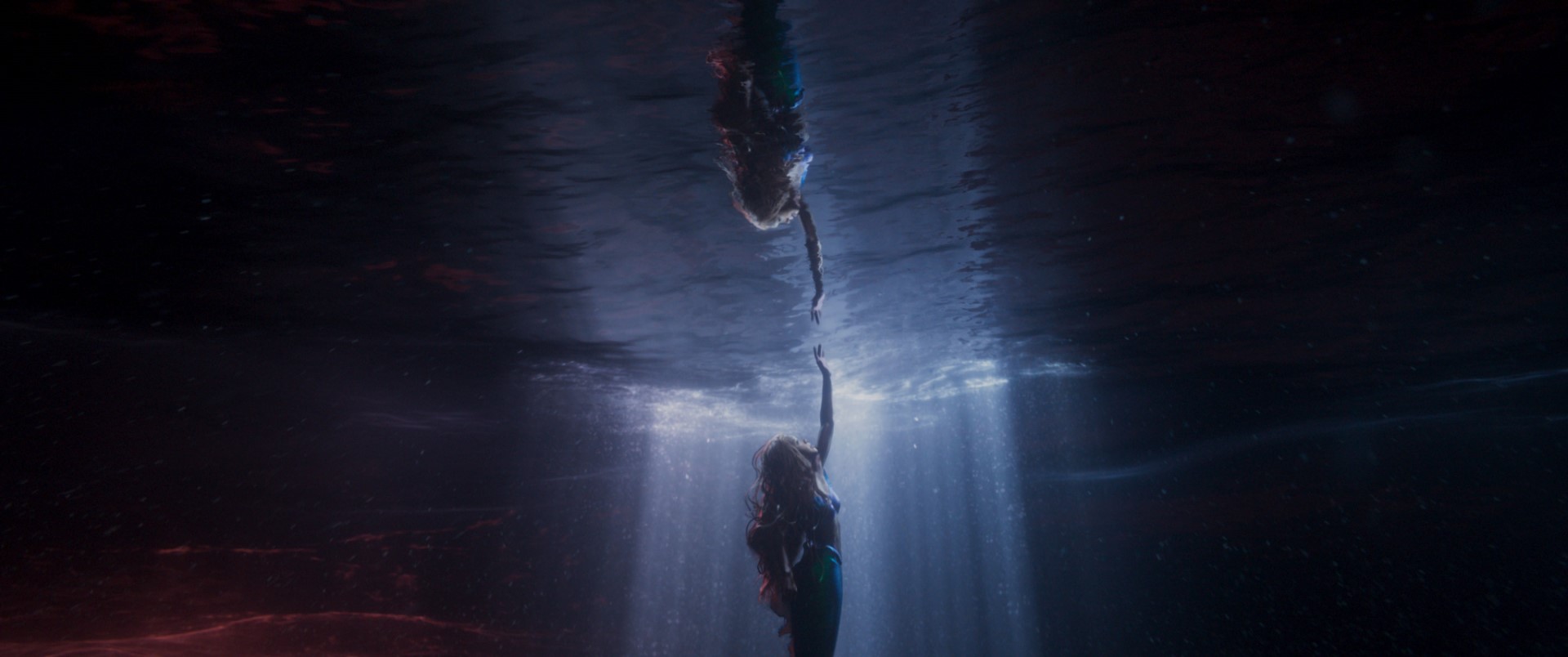 RELATED: The eXtraordinary Way The Marvels Can One Up Guardians of the Galaxy Vol. 3
But it goes beyond that. In an interview with The Face earlier this year, Ariel herself, Halle Bailey, explained that there are a few more modern tones imbued in the new story, updating the character into a more feminist icon:
"What's beautiful about this version of 'The Little Mermaid' is that it's a lot more modern. Although the original film featured Part of Your World, a quietly defiant ballad about ​'Bright young women sick of swimmin' /​Ready to stand', the overarching message wasn't exactly what you'd call feminist. Ariel literally relinquishes her voice and drastically changes her body for the man of her dreams.

When we saw it, when we were younger, she gave up everything for the guy. But I don't think [that] reflects modern women today. So [now] it's more about Ariel finding freedom for herself because of this world that she's obsessed with. [Prince Eric] is a cherry on top. But it's not all about him."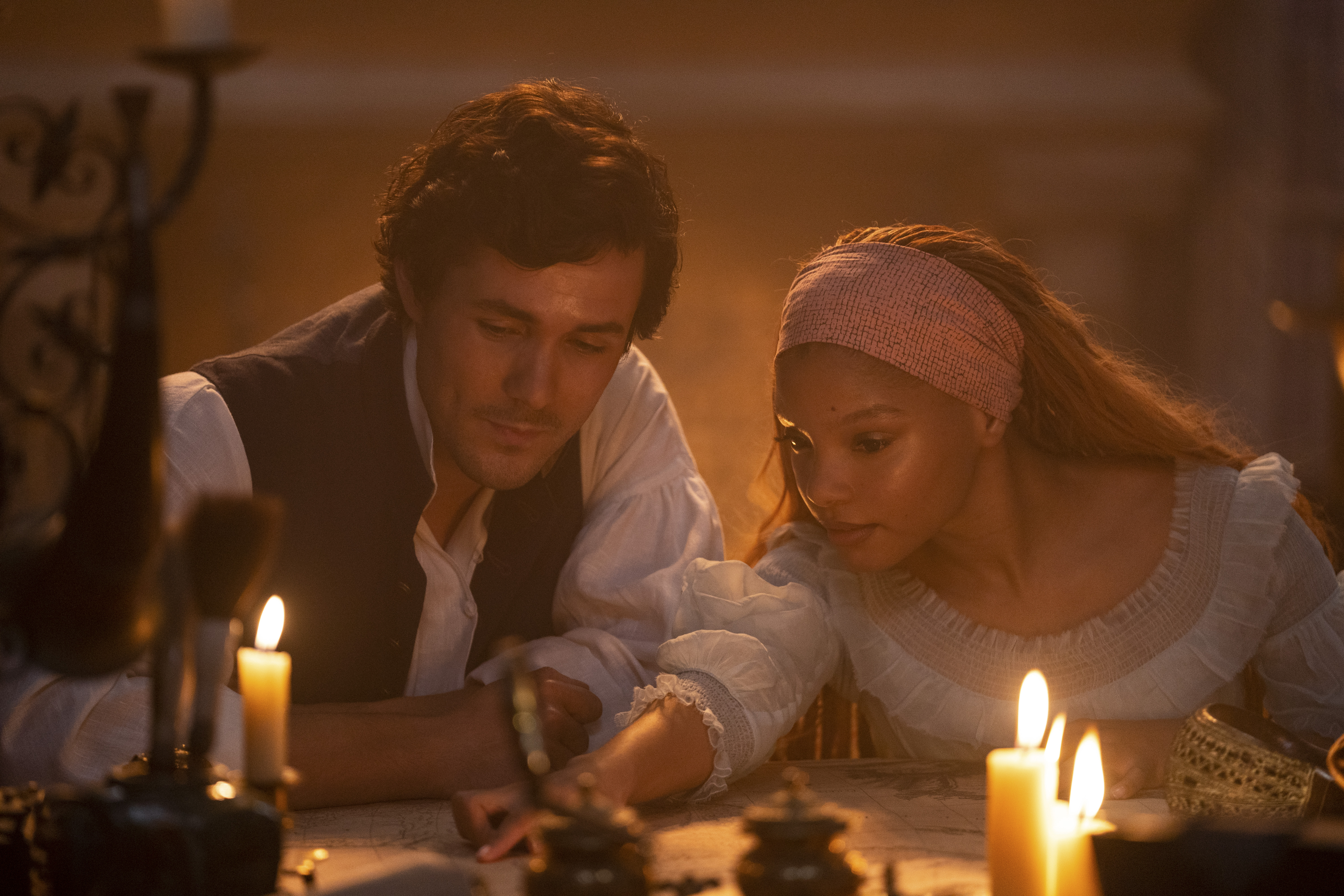 That doesn't mean, of course, that we won't be getting the traditional musical numbers, the same characters, and the known story beats. But the truth is that if we are remaking a film, we might as well adapt it to the times we live in so that it becomes part of the cultural conversation — Gus Van Sant's Psycho shot-for-shot remake is barely remembered anymore for a reason.
The Little Mermaid release exclusively in theaters on May 26, 2023.
About The Little Mermaid
Release date: May 26, 2023 (USA)
Director: Rob Marshall
Producers: Marc Platt, Lin-Manuel Miranda, John DeLuca, Rob Marshall
Executive Producer: Jeffrey Silver
Adapted from: The Little Mermaid
Music by: Alan Menken
Production companies: Walt Disney Pictures; DeLuca Marshall; Marc Platt Productions
Distributed by: Walt Disney Studios Motion Pictures
Cast: Halle Bailey, Jonah Hauer-King, Daveed Diggs, Awkwafina, Jacob Tremblay, Noma Dumezweni, Art Malik, with Javier Bardem and Melissa McCarthy

Synopsis
"The Little Mermaid" is the beloved story of Ariel, a beautiful and spirited young mermaid with a thirst for adventure. The youngest of King Triton's daughters and the most defiant, Ariel longs to find out more about the world beyond the sea and, while visiting the surface, falls for the dashing Prince Eric. While mermaids are forbidden to interact with humans, Ariel must follow her heart. She makes a deal with the evil sea witch, Ursula, which gives her a chance to experience life on land but ultimately places her life – and her father's crown – in jeopardy.
What do you think about the inclusion of Queen Selina in the new film? Are you excited to see Noma Dumezeweni as Eric's mother, or are there other elements of the film that look more appealing to you? Let us know your thoughts on our social media, and stay tuned for more from The Little Mermaid!
KEEP READING: Superman Legacy: Top Contenders For The Bold 2025 Reboot Cast Have Been Revealed.