Power Rangers Lightning Collection has started releasing new Rangers from different series that have yet to be released. This included Red Turbo Ranger, Yellow RPM Ranger, and LightSpeed Rescue's Blue Ranger, which have been highlighted as the first Rangers from their respective series. Many series have yet to be introduced including Mystic Force, Jungle Fury, and Megaforce. As there are a huge number of Rangers to still be released in the iconic line, here are the top 5 Lightning Collection figures that Power Rangers fans are most excited about. 
Power Rangers has recently celebrated its 30th anniversary with a range of releases including the incredible release of Mighty Morphin Power Rangers: Once & Always, which is proving to be its most successful anniversary special. To celebrate, Hasbro Pulse has been revealing new collectibles and figures as part of the lineup that fans will love to obtain. With 30 years of history, there have been many different Ranger teams adapted from the Super Sentai franchise but there have also been originals that were created by the brand.
Top 5 Most Anticipated Lightning Collection Power Rangers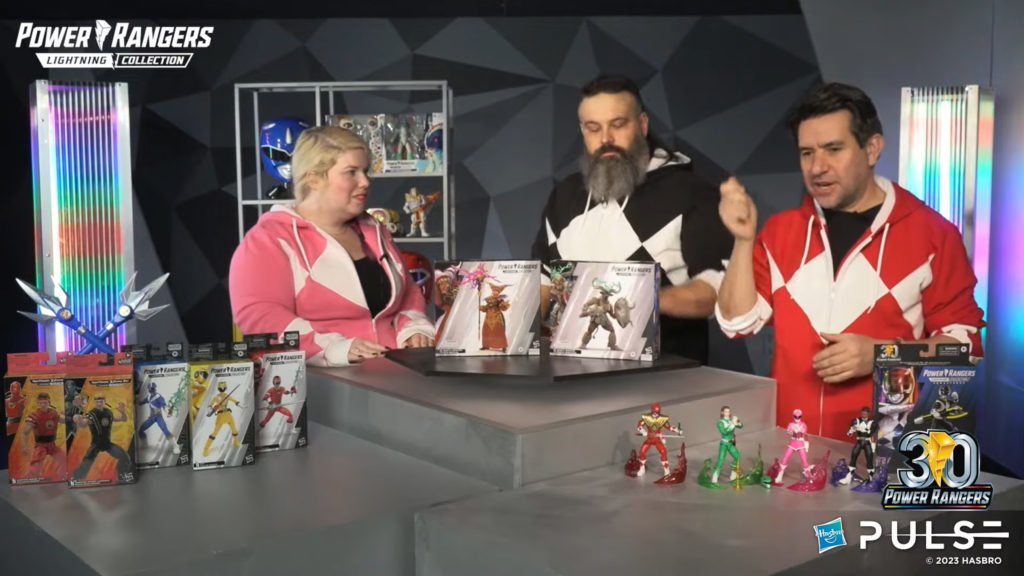 For this 'Most Anticipated' Power Rangers Lightning Collection list, we have compiled desired releases that will deliver a massive impact on any collector's shelves. We have included different teams from the Power Rangers franchise that has yet to make their debut but also included specific characters that have significance within the Power Rangers universe. Features of the Rangers have also been considered in this list, meaning that some teams would be highly anticipated more than others but some specific members would shine in an upcoming wave of the future.
5) Mystic Force – Udonna/ White Mystic Ranger
Power Rangers Mystic Force remains to be one of the only teams that use magic in their arsenal of powers, along with magnificent capes. However, the most anticipated release is for the wise sorceress of Root Core, Udonna (Peta Rutter). This Ranger had the Fury of Snow under her command as the White Mystic Ranger and was the mentor to the Rangers, who was played by Peta Rutter. The iconic Ranger also used the Snow Staff, which was a longer version of the Magi Staff that the other Rangers possessed. 
RELATED: Top 5 Highly Anticipated Features in Power Rangers Unlimited: Hyperforce #1
As Peta Rutter passed away in 2010, the iconic ice-wielding Ranger is unlikely to appear again, but she remains to be one of the most powerful Rangers and one of the most incredible characters in the franchise. The suit and Snow staff are one of the most iconic additions to the franchise during the Disney Era and is on par with SPD's Shadow Ranger since she is also a mentor of a Ranger team. It would be a fantastic Ranger to have on display, especially if she comes with magical effects associated with her element.
4) Titanium Ranger – Power Rangers Lightspeed Rescue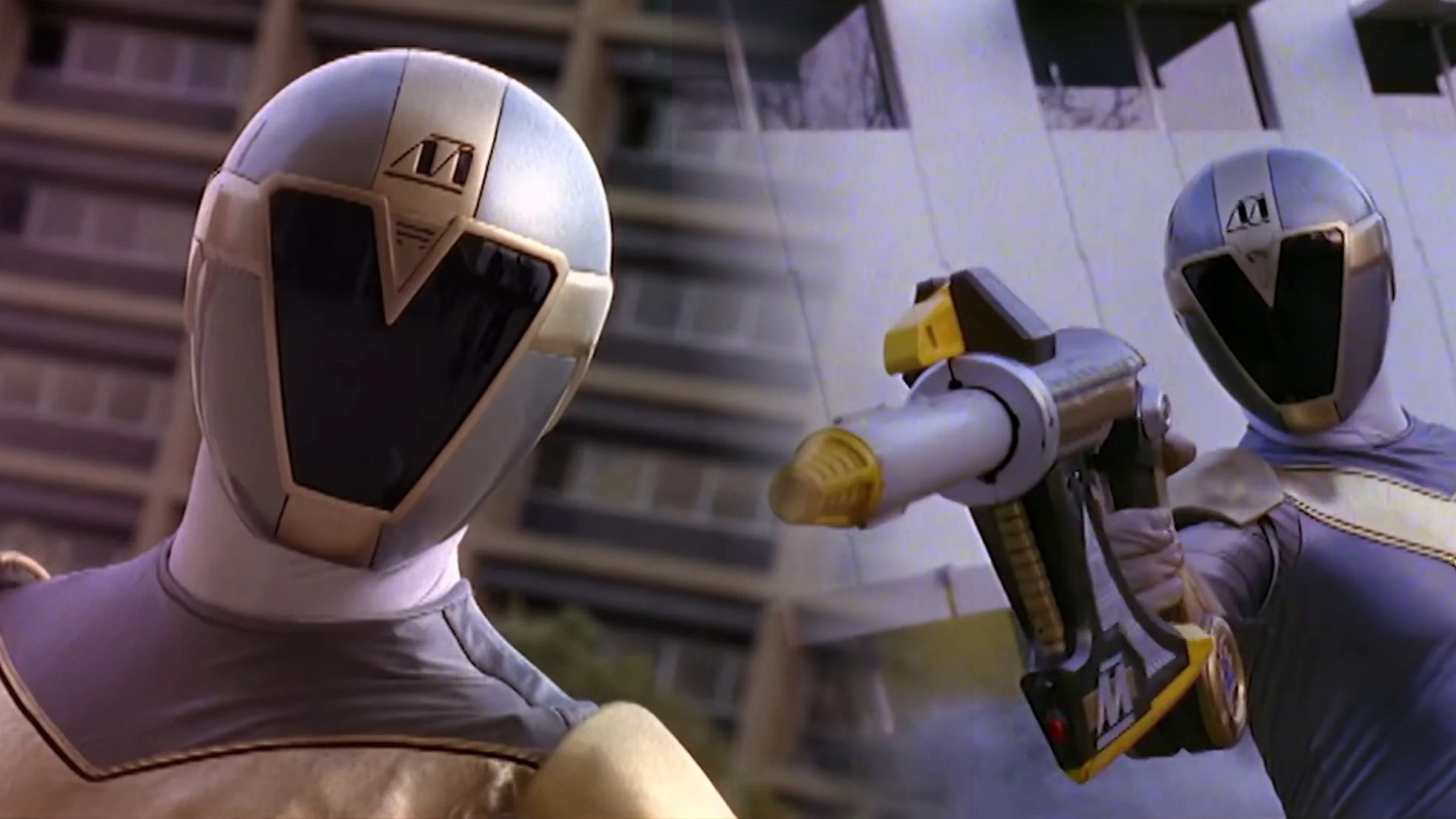 The Titanium Ranger was a significant debut in Power Rangers Lightspeed Rescue as the first Power Rangers original Ranger. As he has no Super Sentai counterpart, this legendary Ranger was a massive addition as the 6th Ranger of the series played by Rhett Fisher as Ryan Mitchell. The Silver Ranger included his own Morpher and an exclusive weapon called the Titanium Axe, which had a blaster mode. As the first original Ranger, he holds great value for fans of the Power Rangers franchise.
Not only is this Ranger showcasing a fantastic design, but he also commemorates the first Power Rangers original released for the franchise. The design was created with the adaptation of the Solar Max Megazord, which does appear in the Sentai counterpart known as Liner Boy. The color scheme for the Ranger stands out even among hundreds of Rangers, plus the designer did a fantastic job of meshing the unique Ranger with the original team of five. With his own epic weapon and iconic backstory, this Ranger is a highly valued addition for a Power Rangers fan.
3) Omega Rangers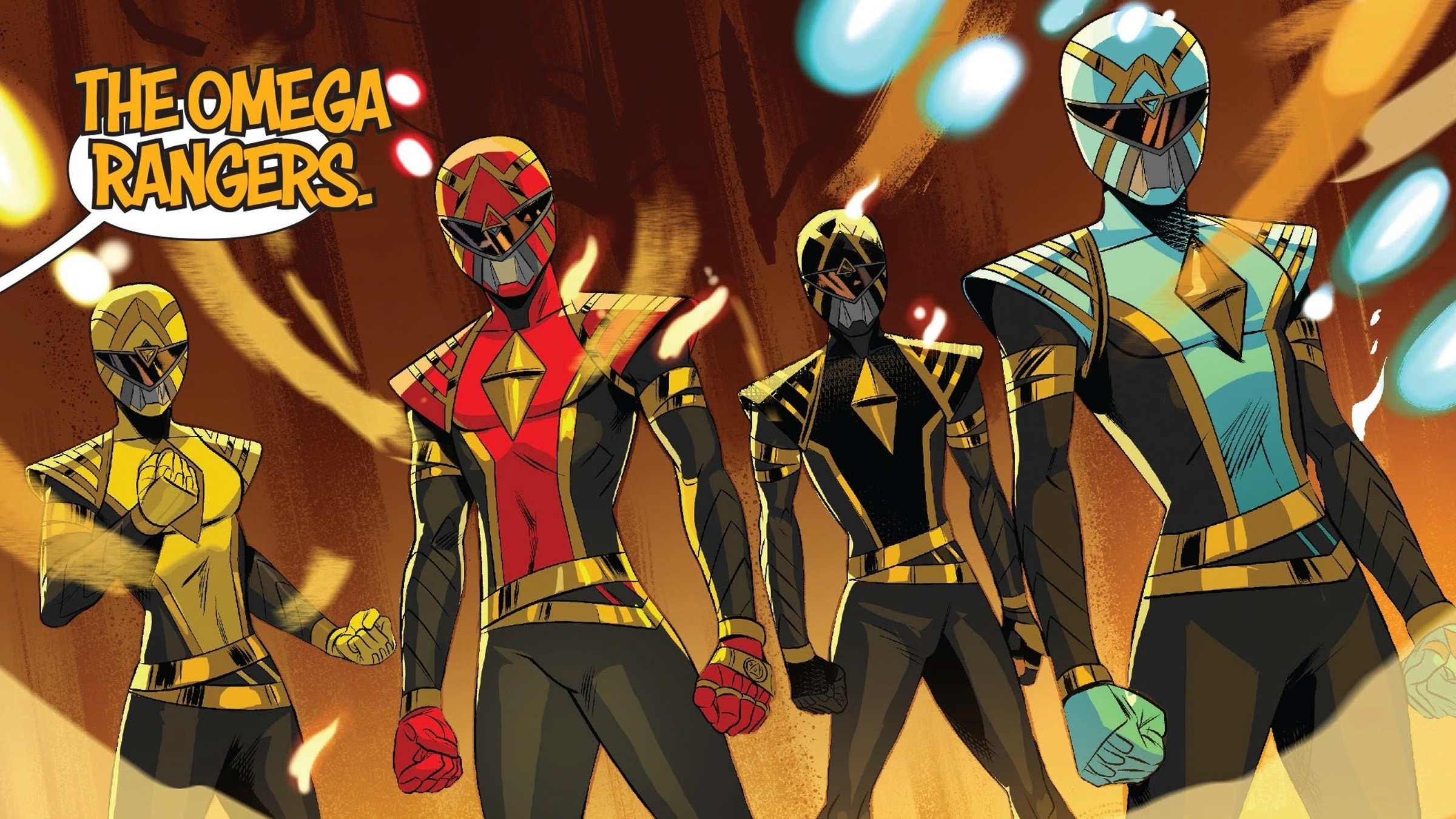 The Omega Rangers were first introduced in the Boom! Studios comic book series, which featured Jason, Zack, and Trini after they left the Mighty Morphin Power Rangers in Season 2. This extended the history of the Power Rangers timeline and featured a brand-new team of Rangers, which have yet to debut in any live-action series. The Rangers used the power of Alchemy and individual elements, along with their own weapons. The team also had an evil Blue Ranger and the first alien cat inheriting the power as a non-humanoid Blue Ranger.
It's difficult to specifically select one Ranger from this team but the Ranger forms are beloved by fans of the comic series. Their unique Morpher is also a fantastic feature but overall, the suits are some of the greatest designs featured in the comics. Whether released individually or as a pack, these are a significant addition to the story of the three original Rangers, with many fans hoping that these Alchemist powers will debut as a live-action feature one day. In combination with the personal weapons, these Rangers will look amazing in any collection.
2) Hyperforce Ranger – Jack D. Thomas/ Hyperforce Yellow
Power Rangers Hyperforce was a fan-loved Table-Top RPG series that first aired on HyperRPG as a live-streamed experience. The team was a canon addition to the Power Rangers universe and has also appeared in the Shattered Grid comic event, with a sequel to season 1 finally coming as a comic in Power Rangers Unlimited: Hyperforce #1. However, the most anticipated member of the team is the first big-build Power Ranger, Hyperforce Yellow/Jack D. Thomas played by Paul Schrier. 
RELATED: Power Rangers Ranger Academy Teases A Great new indirect Story for the Morphin Grid
With a Greek mythological Ram motif, incredible strength, and a weapon that can become a hammer or cannon, Hyperforce Yellow is a fantastic candidate for a Power Rangers Lightning Collection figure. Especially since the character was portrayed by Paul Schrier, who originally played the comic relief character, Bulk from Mighty Morphin Power Rangers. If anyone deserves a figure, it is this Power Rangers acting legend and Ranger that adds representation to the lineup.
1) Cosmic Fury – Amelia/ Cosmic Fury Red
It is impossible to deny that the first full-time Red Ranger is one of the most anticipated releases as the upcoming series will see Amelia become the Cosmic Fury Red Ranger. Played by Hunter Deno, the Ranger was originally the Pink Ranger for the first two seasons of Power Rangers Dino Fury but was revealed to be the new Red Ranger for Power Rangers Cosmic Fury, who will keep her Ankylosaurus motif. This Power Rangers original Ranger will also have her own special Ankylo Hammer for her new adventures in space.  
RELATED: What Boom Studios Figures Could Be Next For The Stunning Power Rangers Lightning Collection in 2023?
As the first full-time female Red Ranger, Amelia will take center stage in the upcoming Power Rangers Cosmic Fury, which is coming this fall. Although the Pink Dino Fury Ranger has yet to get a Lightning Collection figure, this release represents a key moment in the history of Power Rangers. The Ranger could come with a mix of effects that highlight the Ranger's space aesthetic but there is still a lot that has yet to be revealed. It will be exciting to see the first trailer of the upcoming new series as fans have yet to see the new Rangers in action, with the release expected via Netflix during the Fall.

More teams are slowly becoming complete, including the Lost Galaxy Rangers who have now released all 6 Rangers from their series. It will be exciting to find out what the next wave will bring after the start of the new Rangers that have started the collection for Turbo, RPM, and Lightspeed Rescue. Fans will also desire to complete the teams that they already have on their shelves, but there is still a long line of candidates for upcoming releases in Hasbro's Lightning Collection figures.
The latest Power Rangers Lightning Collection releases announced by Hasbro Pulse are available to pre-order, including Turbo Red Ranger, Lightspeed Rescue Blue Ranger, and RPM Yellow Ranger. These are scheduled for shipping on October 1, 2023, with more releases expected to follow.

The next wave hasn't been revealed for the new figures, but announcements are expected later this year. The announcement for the airdate of Power Rangers Cosmic Fury is expected to be revealed soon, which will likely feature in the next Hasbro Pulse Power Rangers event.
What do you think of our top 5 most anticipated figures? Do you agree with the Rangers featured in this line-up? What Ranger are you most excited about getting a Lightning Collection release? Let us know on social media and keep following The Illuminerdi for more Power Rangers content.  
KEEP READING: CAPTAIN AMERICA 4: SAM WILSON'S NEW WORLD ORDER COSTUME REVEAL AND SETH ROLLINS UNCOVERED IN SET LEAK
Source: Hasbro Pulse