Singer and actress Becky G (nee Rebbecca Marie Gomez) has revealed her key voice-over role for the upcoming comic book superhero film, Blue Beetle. In a video posted on the film's Instagram, Becky reveals that she is the voice of Khaji-Da in the upcoming film.
Based on the DC Comics character, Becky G's Khaji Da is an entity that imbues the mystical alien Scarab with power and controls it. You can check out the newly released video announcement below:
RELATED: Blue Beetle Gets an Amazing Introduction in the 1st Official Trailer
BECKY G REVEALS HER VOICE-OVER ROLE IN DC'S BLUE BEETLE
In today's announcement, DC Studios and Warner Bros. stated, "The #BlueBeetle family just got a power up. Meet Khaji-Da, voiced by @iambeckyg. Blue Beetle-Only in theaters August 18."
Becky G previously portrayed Trini in the 2017 live-action Power Rangers film. She's also appeared in the hip-hop-themed drama TV series, Empire. Now, she officially joins the DC Universe. Basically, it sounds like Khaji-Da is the living entity or "soul" of the alien Scarab that bonds with Jaime Reyes, granting him the powers of Blue Beetle.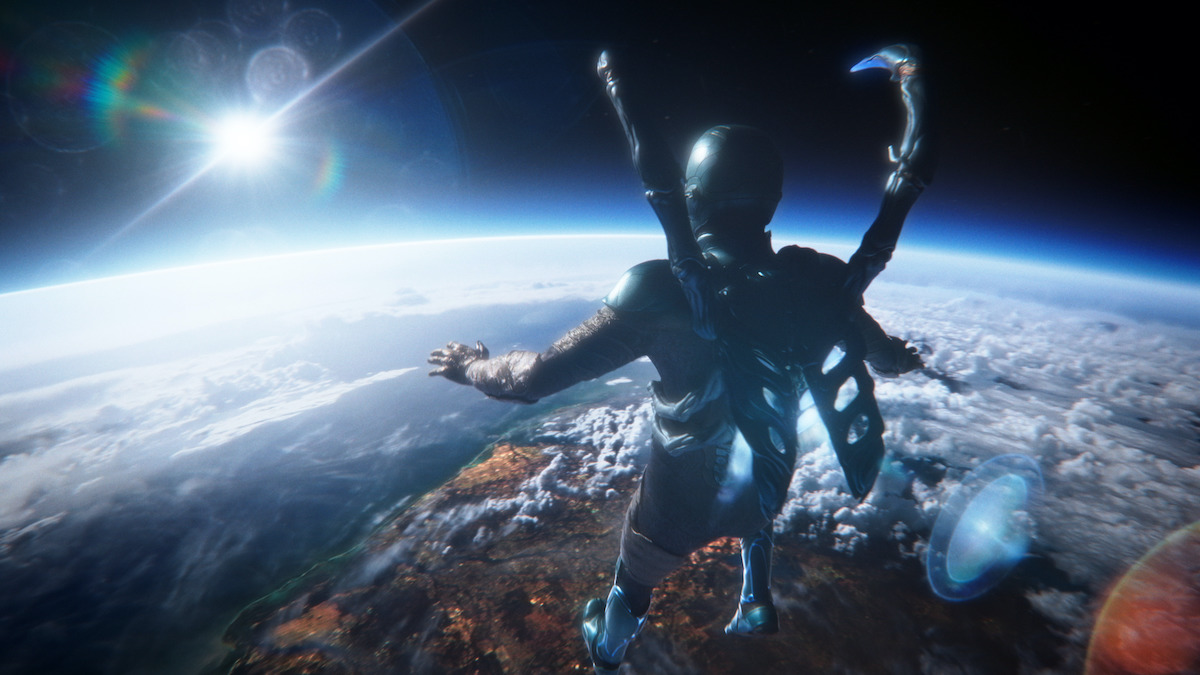 The upcoming film stars Xolo Maridueña (Netflix's Cobra Kai) as the film's protagonist and burgeoning superhero, Jaime Reyes. In the film, Jaime, newly graduated from college, unwittingly gains possession of ancient alien biotechnology, the Scarab. After it chooses Jaime as its host, he's given amazing powers and a suit of armor, enabling him to change his destiny and become the hero known as Blue Beetle.
The upcoming superhero film is directed by Ángel Manuel Soto from a script by Gareth Dunnet-Alcocer. It also stars Adriana Barraza as Jaime's grandmother, Nana, Damían Alcázar as Jaime's father, Raoul Max Trujillo as Carapax, Susan Sarandon as Victoria Kord, George Lopez as Jaime's Uncle Rudy, Elpidia Carrillo as Jaime's mother, Bruna Marquezine as Jenny Kord, Belissa Escobedo as Jaime's sister Milagro, and Harvey Guillen as Dr. Sanchez.
RELATED: Amazing First Look at Xolo Maridueña As Blue Beetle in New Live-Action Film!
Based on the initial trailer and footage, it looks like fans have already gotten to hear a bit of Becky G's work in the film. Conceptually, Khaji-Da looks like she will work similarly to JARVIS for Iron Man's armor in the MCU and Iron Man films.
About Blue Beetle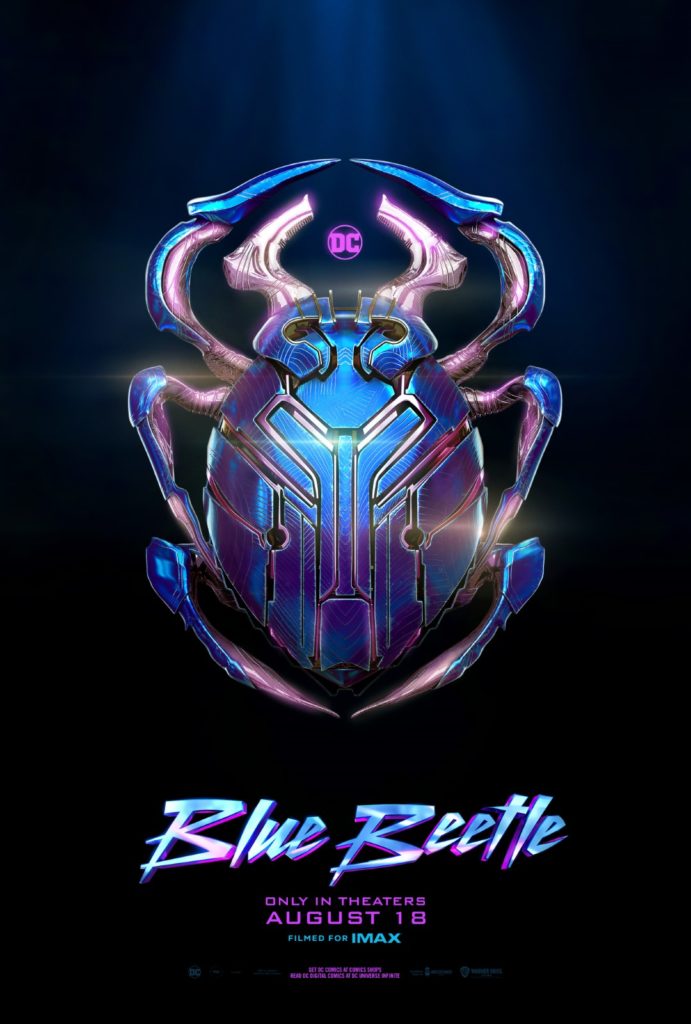 Release Date: August 18, 2023
Director: Angel Manuel Soto
Cinematography: Pawel Pogorzelski
Producers: Peter Safran, John Rickard
Screenplay: Gareth Dunnet Alcocer
Executive producers: Walter Hamada, Zev Foreman, David Siegel
Cast: Xolo Maridueña, Adriana Barraza, Damían Alcázar, Elpidia Carrillo, Bruna Marquezine, Raoul Max Trujillo, Oscar winner Susan Sarandon, George Lopez, Belissa Escobedo, Harvey Guillén

Synopsis:
Recent college grad Jaime Reyes returns home full of aspirations for his future, only to find that home is not quite as he left it. As he searches to find his purpose in the world, fate intervenes when Jaime unexpectedly finds himself in possession of an ancient relic of alien biotechnology: the Scarab. When the Scarab suddenly chooses Jaime to be its symbiotic host, he is bestowed with an incredible suit of armor capable of extraordinary and unpredictable powers, forever changing his destiny as he becomes the Super Hero BLUE BEETLE.
DC's Blue Beetle makes its theatrical debut on August 18. What do you think of the news of Becky G voicing Khaji-Da in the Blue Beetle movie? Do you plan on checking out the film this summer? Let us know what you think about the news on The Illuminerdi's social media!
SOURCE: Blue Beetle Movie Instagram
KEEP READING: Blue Beetle: Ted Lasso's Jason Sudeikis Reportedly Cast as Ted Kord in Intriguing New Live-Action Film [UPDATED]