*** UPDATE: The Wrap's (Twitter User @elmayimbe) has said that the reports of the production listing claiming Jason Sudeikis's involvement in the project are NOT ACCURATE. More updates as they come. ***
---
According to The Cosmic Circus, Jason Sudeikis (Ted Lasso, We're The Millers, Horrible Bosses) will be joining the upcoming Blue Beetle film as Ted Kord! This is incredibly exciting news for fans of DC Comics and the Blue Beetle comics.
Jason Sudeikis Reportedly Cast as Ted Kord in Blue Beetle!
VIDEO: Asher Freidberg
Who is Ted Kord?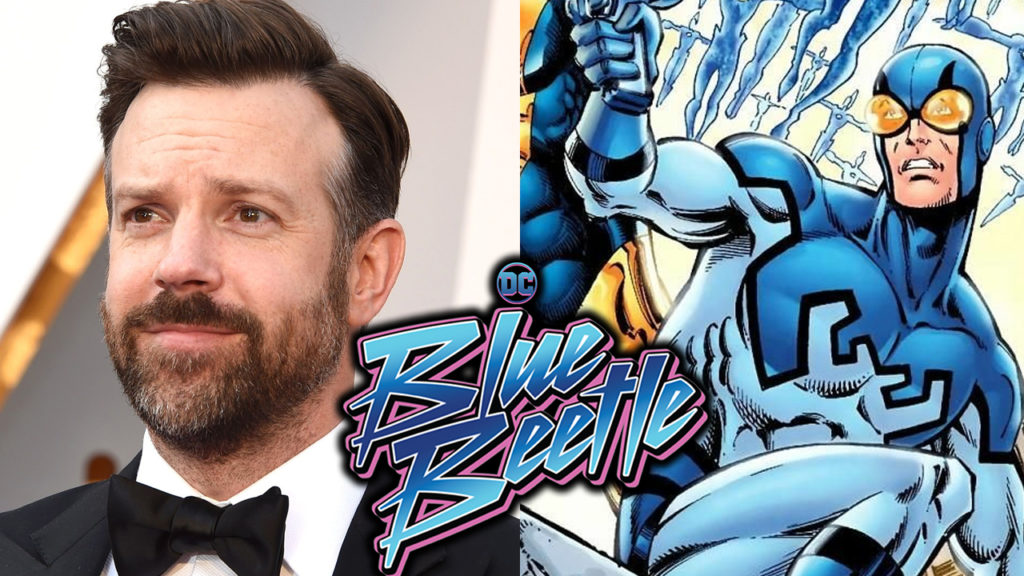 RELATED: IS THIS OUR FIRST LOOK AT NAMOR IN BLACK PANTHER: WAKANDA FOREVER?
In the comics, Ted Kord was the Blue Beetle before Jaime Reyes. This version of Blue Beetle didn't wear the scarab that Reyes wore, but created his own suit and technology to fight crime. In many iterations of the Blue Beetle story, Kord is taken out of the picture in some way or another, usually being killed. From Ted Lasso to Ted Kord, let's discuss what Sudeikis's role in Blue Beetle could be!
The Cast of Blue Beetle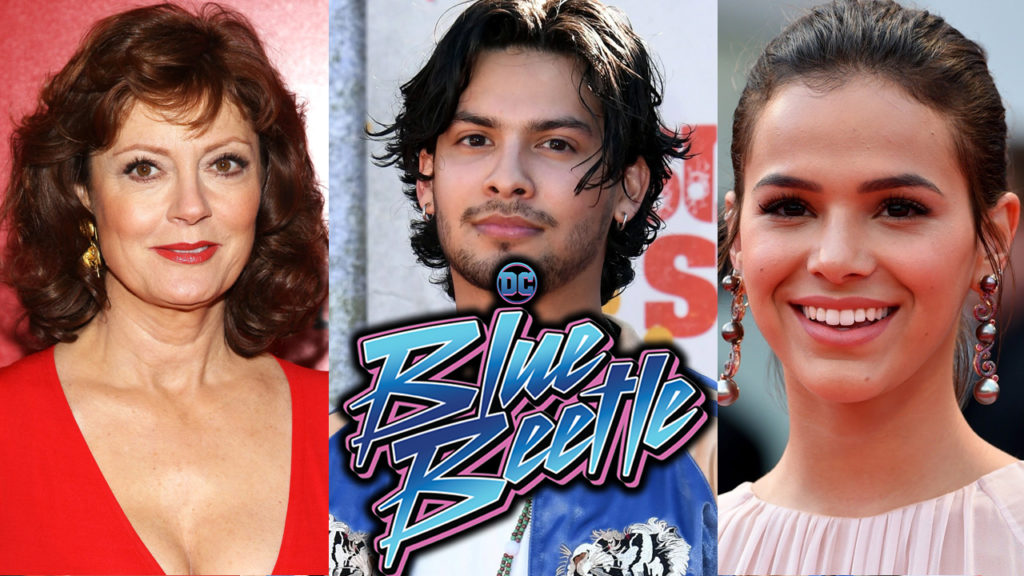 The Blue Beetle film stars Xolo Maridueña (Cobra Kai, Parenthood, The Boys Presents: Diabolical) as Jaime Reyes, the next Blue Beetle, implying things may not go very well for Ted Kord in this film. Ted is set to have two relatives in this film, Victoria Kord, played by Susan Sarandon (Thelma and Louise, Dead Man Walking, Bill Durham), and a mysterious character being referred to as Mrs. K. Sarandon is expected to play a potential villain in this film, but Victoria Kord's relationship to Ted is unknown.
RELATED: SUSAN SARANDON TAPPED TO PLAY THE VILLAINOUS VICTORIA KORD IN DC'S BLUE BEETLE
Mrs. K is expected to be the wife of Ted Kord, so could Victoria be another member of the Kord family who has a vendetta against Ted? It's early to tell but the pieces are slowly coming together. Bruna Marquezine is set to play the character Penny, a potential love interest for Jaime Reyes. She could be related to Mrs. K according to The Cosmic Circus.
Will Ted Kord Mentor Jaime Reyes?
The big question is, will Ted Kord be alive in the Blue Beetle film? Many initially assumed this film would focus on Jaime Reyes after the death of the prior Blue Beetle, but with high-profile casting like Jason Sudeikis, we could see the character take on a mentor role.
RELATED: DC SHOWCASE CREATORS EAGERLY ENDORSE ZACH BRAFF AS BLUE BEETLE IN THE ARROWVERSE AT WONDERCON 2022: EXCLUSIVE
In the comics, this hasn't happened often, but that could be what makes this film so special. We could see a version of Ted Kord who is out of the game after a mission gone wrong. We could see an adaptation of the death of Ted Kord, except instead of dying, he is simply unable to continue on as Blue Beetle. It would be very interesting to see a seasoned superhero like Ted Kord take the young Jaime Reyes under his wing. We could even see Kord die during the events of the film, and Jaime left to avenge him and take on the mantle.
Will Ted Kord Die?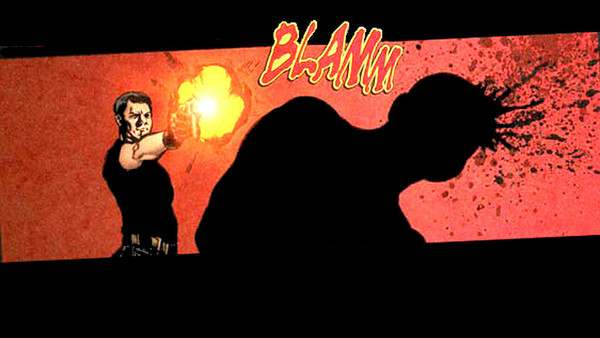 RELATED: WILD RUMOR: CAPTAIN AMERICA 4 TO FEATURE MOON KNIGHT APPEARANCE!
Of course, Ted Kord could meet his maker before Blue Beetle even starts, and he could appear only in flashbacks or footage filmed prior to his death. Jaime Reyes could watch footage of Kord and learn lessons from his time as Blue Beetle.
Blue Beetle & Booster Gold?
RELATED: BLUE BEETLE MOVIE ADDS MASSIVE TALENT WITH GEORGE LOPEZ, ADRIANA BARRAZA, ELPIDIA CARRILLO, AND DAMIAN ALCAZAR
Jason Sudeikis's rumored casting in the Blue Beetle film is very exciting, opening the door for a potential Blue Beetle and Booster Gold team-up in the future. This would likely have to be a prequel as Kord likely won't be acting as the Blue Beetle by the end of the film, as the story focuses on Jaime Reyes.
Blue Beetle is set to release August 18th, 2023. What are your thoughts on this potential casting for Ted Kord in Blue Beetle? Are you excited to see Jason Sudeikis play the second Blue Beetle? Do you think he'll survive the film? Let us know in the comments and on our Twitter!
CONTINUE READING: WHAT'S NEXT FOR THE SCARLET WITCH AFTER DOCTOR STRANGE 2?
Source: The Cosmic Circus