After months of waiting, fans have finally gotten their first look at Xolo Maridueña as the lead superhero in the upcoming film, Blue Beetle! We have to say, we think this costume looks fantastic. These photos were released by JustJared. The suit certainly has the necessary alien quality needed for a character like Blue Beetle.
First Look at Xolo Maridueña As Blue Beetle!
VIDEO: Asher Freidberg
RELATED: WHO IS SOLDIER BOY IN THE BOYS EXPLOSIVE SEASON 3?
It appears they have opted for a practical suit to film with, as has been done in the past in the Iron Man films starring Robert Downey Jr. This will not be exactly how the suit will appear in the film of course, as the suit being worn is really being used to help the VFX artists gain a better reference for lighting and movement.
Who is Blue Beetle?
In the comics, The Blue Beetle is Jaime Reyes, a teenager who inherits The Scarab from Ted Kord, the prior Blue Beetle. Kord did not utilize The Scarab, but Reyes did. It attaches to his spine and covers him in armor, making him the third superhero to carry the superhero title. Reyes would join several teams of superheroes, including The Teen Titans, Young Justice and the Justice League.
What is The Scarab?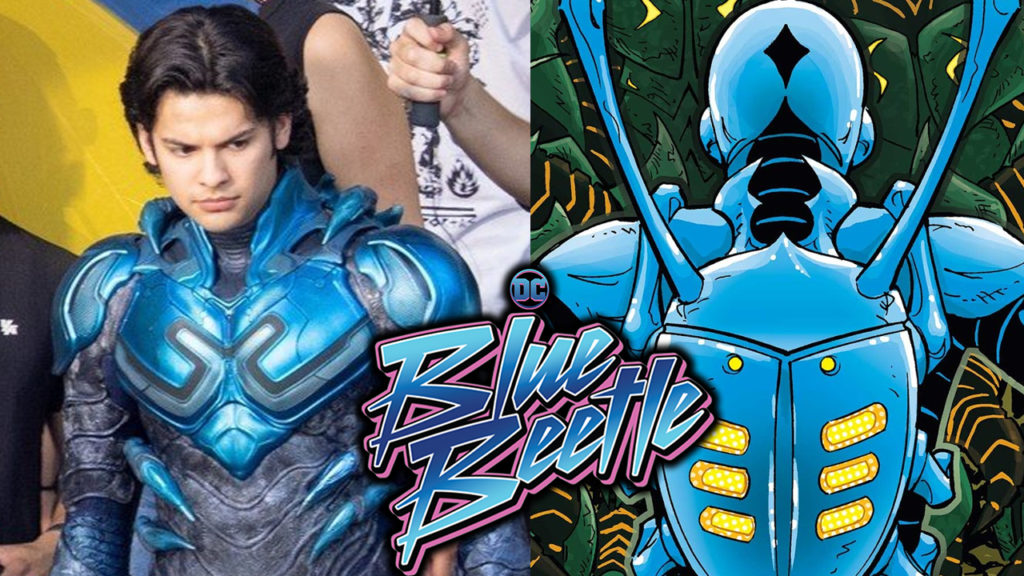 The Scarab is a device from an alien civilization known as The Reach. The Scarab attacks itself on Jaime Reyes and has the ability to generate armor around him, as well as nearly any weapon he desires.
RELATED: AQUAMAN 2: HOW AMBER HEARD'S MERA ROLE HAS UNEXPECTEDLY CHANGED IN THE LOST KINGDOM (SPOILERS)
We imagine this suit will have the same properties as the comics' version, meaning it will likely deploy from The Scarab attached to his body. The Scarab also often has a consciousness that speaks to Jaime, but is heard by nobody else.
Jaime Reyes's Growing Popularity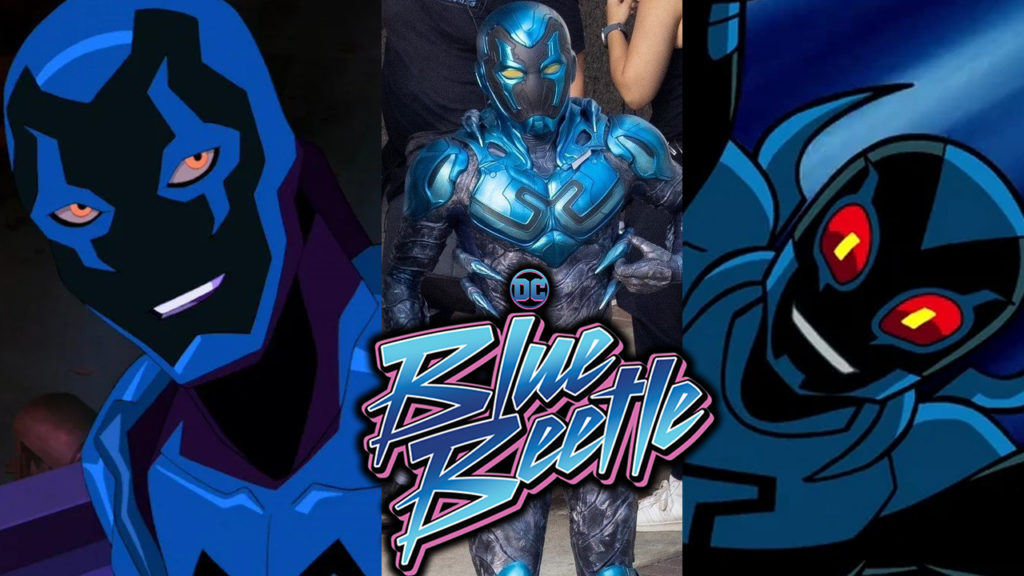 RELATED: IS THIS OUR FIRST LOOK AT NAMOR IN BLACK PANTHER: WAKANDA FOREVER?
His character has appeared in many DC projects over the years, such as Batman: The Brave and The Bold, Young Justice, Justice League VS. Teen Titans and many more. This first look at the suit gives us high hopes for the upcoming Blue Beetle film!
Blue Beetle is set to release August 18th, 2023. This first look at the suit gives us high hopes for the upcoming Blue Beetle film! What are your thoughts on Xolo Maridueña as The Blue Beetle? Let us know in the comments and on our Twitter!
CONTINUE READING: WHAT'S NEXT FOR THE SCARLET WITCH AFTER DOCTOR STRANGE 2?