Matt Hardy says Orange Cassidy is "one of the best wrestlers in the industry" and compares him to WWE Hall of Famer Undertaker.
Cassidy has one of the most unique personas ever in wrestling.  He does this without having to be anything outlandish like a demon, a deadman, a ninja or a shockmaster.  His character is someone who is just super laid back and puts in minimal effort.
Even though Orange Cassidy puts in minimal effort he has had a lot of matches in 2023 and an extremely good win-loss record. He has a record of 26-2 for the year and is the current AEW International champion.
Orange Cassidy's style is a very difficult one to maintain because he has to do many of his moves with his hands in his pockets and not put in too much effort and break character. On The Extreme Life of Matt Hardy podcast, Hardy praised Cassidy's ability to stay in character.
RELATED: Chris Jericho Regrets Never Working With These Two Legends In WCW
"Orange Cassidy is tremendous. He's at the top of the list when it comes to performers in AEW. He's out there playing a character that is not easy to do, but he's very committed to the gig. I can tell you how much I respect someone who does that because I did that as Broken Matt Hardy."

– Matt Hardy – H/T To Wrestling Inc. For Transcription
Don't Break Kayfabe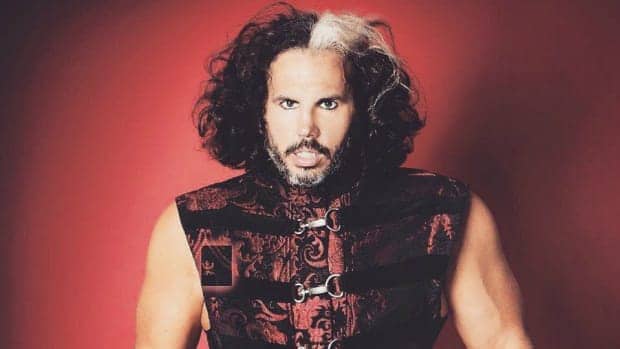 Having a character which is completely different from their normal self is unique in modern wrestling. Most characters are the wrestler's personality turned up a level or two.  
Broken Matt Hardy was a character which saw Hardy lose touch with reality after a kayfabe head injury. He became vicious and used mind games to defeat his opponents. It is similar to the character he used in WWE and in AEW, but it was even more extreme when he first started using it.
Orange Cassidy Gets A Chance To Shine
Orange Cassidy has always been one of AEW's most popular wrestlers, but he was stuck lower on the card. However, late 2022 and especially 2023 has been the year of Cassidy. AEW has taken a chance on pushing him up on the card and he has proven that he is ready.  
Hardy explained that Cassidy could and would have very good matches if he didn't have a gimmick and just wrestled as a normal guy because his talent would still be there. However, he was also clear to explain that the gimmick is what showcases his talent and is what has taken him to the next level.
RELATED: Jon Moxley Talks About The Huge Respect He Has For Kenny Omega
"The thing that attracts him to so many fans is the persona. It's the whole Orange Cassidy shtick. He's one of the best wrestlers in the industry right now. He has great confidence in knowing what he needs to do, to make the character excel, grow and connect with people."

– Matt Hardy –
Hardy expressed how Cassidy has become the go-to guy for AEW and Tony Khan. Whenever they need a solid mid-card match to get the fans hyped up for the following match or the main event they just throw Cassidy in there.
This kind of faith in a performer reminded Hardy of another wrestler and owner relationship. These other two men just happen to be two of the biggest names in the history of wrestling, Vince McMahon and Undertaker.
"In some ways, Orange Cassidy to Tony [Khan], at this stage right now, reminds me of the relationship between Vince McMahon and The Undertaker. [Taker] was like Vince's go-to guy, a guy that Vince knew could go out and get the job done. On top of that, those guys were both great wrestlers but played outlandish and over-the-top gimmicks. There's a crazy similarity there."

– Matt Hardy –
Being compared to Undertaker is a huge compliment and a huge honor. Comparing Cassidy to Undertaker is a little too early in Cassidy's career, but in making a unique character work and being one of the only people around who could make it work is dead on.
What do you think of Orange Cassidy and his run in 2023? Is he overrated, underrated or just right? Do you agree with Hardy saying he is "one of the best wrestlers in the industry" or is that way off? Is comparing his commitment to his character with Undertaker's a fair comparison? Let us know if you think Cassidy is ready for a AEW Championship run.
KEEP READING: Sami Zayn Talks About Big Return To Saudi Arabia
Sources: Wrestling Inc., The Extreme Life of Matt Hardy