Scarlett Johansson's history with the Walt Disney Company is not as rocky as James Gunn's but certainly gives it a run for its money. The actress, whose Black Widow-led-and-produced film was pulled from an exclusive theatrical debut in 2021 to a hybrid release between theaters and a premium tier on Disney+, sued Marvel Studios' parent company over a breach of contract regarding her pay.
She was supposed to get money directly from the film's box office performance, but by nuking the film's original theatrical release, the actress alleged the studio owed her money and ultimately was proven right. The lawsuit was settled with various terms, some of which have not come to fruition yet.
RELATED: Antonio Banderas Rumored To Be Up for Galactus in Marvel's Fantastic Four Movie
She was promised by Disney to lead and executive produce a live-action Tower of Terror, which in almost two years since it was announced, has seen next to no development. Variety mentioned in a report earlier this year that Taika Waititi is attached to direct, but is there a project he isn't tied to?
Additionally, Marvel Studios CEO Kevin Feige announced that they would be partnering up once again with the actress, but this time through an executive producer title. Johansson was announced as the EP of a top-secret project, which we still don't know much about.
SCARLETT JOHANSSON SHARES DETAILS ON A SECRET MARVEL STUDIOS PROJECT
In a new interview with ComicBook.com, Scarlett Johansson was asked about this and while she did not reveal the project's nature, she did confirm it's still in active development, or at least, it was before the writers' strike hit the industry on May 2.
Scarlett Johansson said about the planned film, "It is still happening. Yes. It is still happening, [but] not currently because nothing is happening right now. We're all sort of in this holding pattern as we wait out the writers' strike and potentially our own guild strike, and so on and so forth." She continued, "Right before the strike, we were in the middle of developing it, and now everything is at a simmer."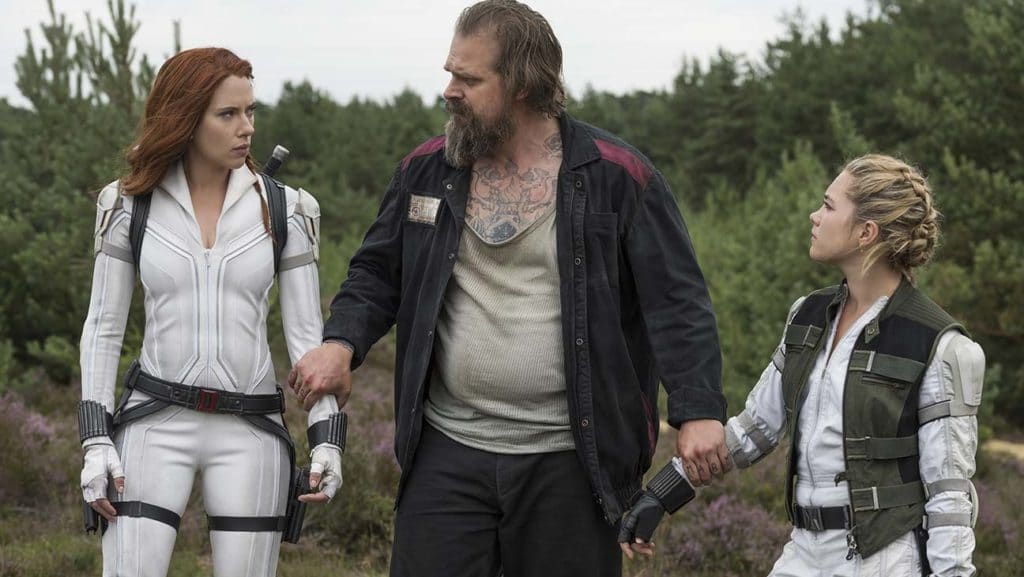 WHAT COULD SCARLETT JOHANSSON'S SECRET MARVEL PROJECT BE?
One obvious answer to what the project could be is Marvel's Thunderbolts movie. While there is no sequel to Black Widow coming, Jake Schreier's Thunderbolts is as close as Marvel will come to it. T
he team, led by Julia Louis-Dreyfus' Valentina Allegra de Fontaine (who was once supposed to be introduced into the MCU through Johansson's film, but was eventually seen as a post-credits cameo after her introduction in The Falcon and the Winter Soldier), will feature three characters from Black Widow: Yelena Belova (Florence Pugh), Red Guardian (David Harbour), and Taskmaster (Olga Kurylenko). Moreover, the project suffered a creative overhaul a few months ago, with the studio scrapping a script by Black Widow's Eric Pearson because it was reportedly too focused on those three characters and left the rest of the team underdeveloped.
RELATED: The eXtraordinary Way The Marvels Can One Up Guardians of the Galaxy Vol. 3
The problem with this theory, though, is that Thunderbolts is already a widely-publicized project, so there's no reason at this point for Johansson to play coy about her involvement in that. Her quote is generic enough to apply to Thunderbolts but also any other project at Marvel that isn't in front of the cameras yet.
There were also rumors last year that this was the answer to the question, but that could also be some educated guessing from the Internet. However, there is no other project that comes to mind from Marvel's announced lineup, and even the rumored one, that could match Johansson's experience with the MCU, but with two exceptions.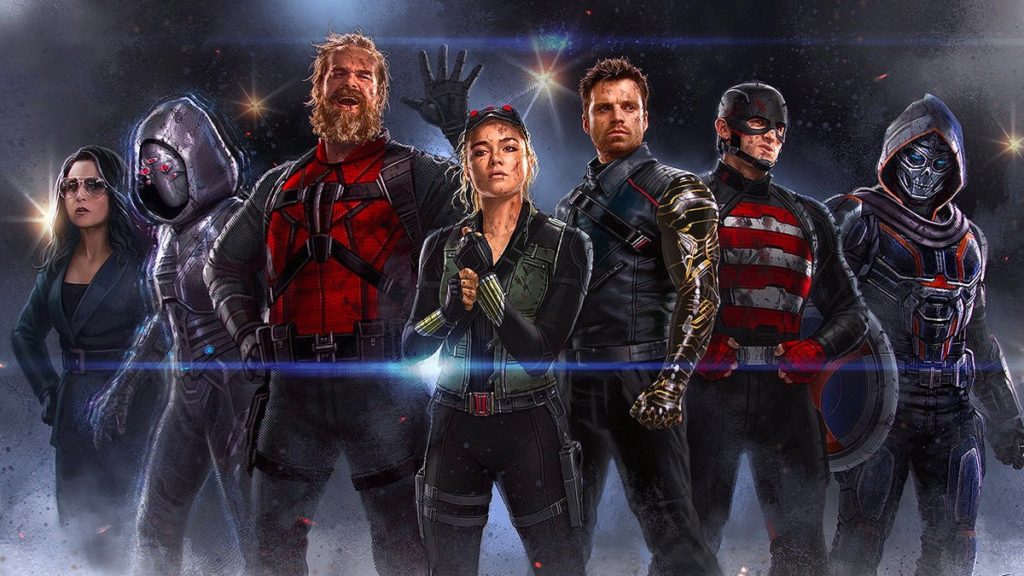 A story from Deadline two years ago said that Marvel had already reached a deal with Chris Evans for him to reprise his role as Steve Rogers in a yet-to-be-announced project from the studio. Both Marvel and Evans have since denied the story, but we still have it somewhere in the back of our minds. We've been fooled before, both by trades and by official sources. Given Scarlett Johansson's long personal history with the actor, it's possible that this could be it.
Additionally, a story by The Hollywood Reporter last year said that Florence Pugh had just closed a deal for her next two projects with Marvel. One of them is obviously Thunderbolts, but we still don't know much about the second one.
Pugh's Yelena has an obvious connection to Johansson and was announced before Black Widow's release to be the de facto successor to the Black Widow mantle. This second project that Marvel signed Pugh for could very well be one of the next Avengers movies, a cameo in another movie like Captain America: Brave New World, or even an entirely new title that is in development, possibly set up by Thunderbolts.
But what do you think this top-secret project could be? Are you already missing Scarlett Johansson in the MCU? What films do you think Marvel is holding from us right now? Let us know on our social media, and stay tuned for more Marvel news!
SOURCE: ComicBook.com
KEEP READING: Marvel Studios' 'Secret Invasion' Reveals Nick Fury's Last and Most Dangerous Mission