Harrison Ford has no idea what a Red Hulk is, at least so he claims.
After prolific actor William Hurt passed away last year, most thought that was it for Thunderbolt Ross in the Marvel Universe. After all, the character had been MIA for almost ten years in between The Incredible Hulk and Captain America: Civil War and had had some cameo appearances since then in a few movies. It turns out, though, that Marvel had big plans for the character and they wouldn't even let death stop them from fulfilling them. For that reason, they ended up recasting the role with Harrison Ford.
RELATED: Get Your First Look at Liv Tyler in Captain America: New World Order
Of course, the big question ever since then has been about what those big plans are, so big it had to be Thunderbolt Ross and not another character to pull them off. By that point, the studio was already deep into developing a Thunderbolts movie, a big villain team-up film that took inspiration from the comics lineup led by Ross himself (hence the name). But that wasn't quite it yet, as Julia Louis-Dreyfus was announced as the lead of the team last summer, and Marvel hasn't even confirmed that Ford will be in that film (even though we all know water=wet).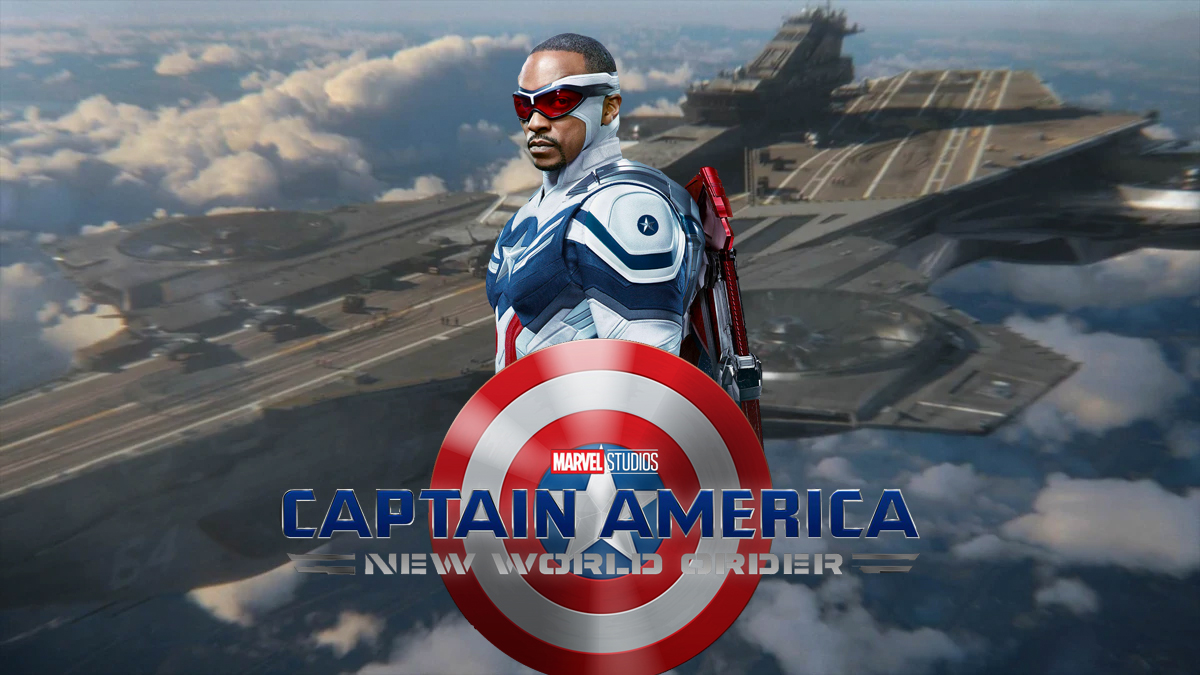 Another answer was then given online — what if Marvel was planning on bringing the Red Hulk into the MCU? If the Red Hulk was going to play a pivotal role in the storyline going forward, or was at least necessary for their current scripts not to be entirely reworked, that could give them enough reason to pursue a recasting. Speculation ran wild in the past few days after the first official photo from the set featured Ford wearing torn pants.
RELATED: The Leader To Be Major Villain in Captain America: New World Order Via D23!
But when asked by ComicBook.com about the character during the press round for Indiana Jones and the Dial of Destiny, Harrison Ford played dumb, replying instead "What is a Red Hulk?" He then played around with his co-star Phoebe Waller-Bridge, blaming her for not explaining to him the character's backstory after the interviewer provided some context. Ford finally added that "it may or it may not" be in the film.
Harrison Ford's Role in Captain America: Brave New World and Beyond
Kevin Feige confirmed earlier this year the rumors about Ross being the President of the United States in the fourth Captain America entry. That alone would have been enough to think about recasting the character, as Brave New World is being described as a paranoid thriller and its political intrigue seems to be a key component of the plot. So they can't just write Ross out of the script like that.
But bringing in the Red Hulk would give them an extra reason to pursue this avenue. Marvel was under fire last year for being very open about recasting Ross but never considering recasting T'Challa, a character with a deeper significance in pop culture at the moment. But there's no real comparison between the two because as much as they may have loved William Hurt, Chadwick Boseman just left an indelible mark on their lives and they never contemplated the possibility of finding another actor that could fill in for him. He was literally one of a kind.
RELATED: Captain America: New World Order Latest Rumors Include Jessica Chastain, Adamantium, Eternals Connection, and More
We already know we can expect a significant presence from Harrison Ford in Brave New World. Ford was recently part of the film's first official set photo, which they used to announce the title change, and whether or not he is the Red Hulk (he is, let's be honest), it is expected that his character will be implementing a new world order from his position. Let's all remember that Julia Louis-Dreyfus' Val is now head of the CIA, and we already know that the two have some relationship as she will be leading a team called the "Thunderbolts".
Speaking of which, it's also been rumored that the lineup for that film will also include Red Hulk, and they just haven't announced it yet because the character hasn't been introduced. There are some obvious connections between Brave New World and Thunderbolts, and it's expected that their storylines will intersect in some way. The latter is supposedly bringing in a key element into the MCU that hasn't been introduced yet, as David Harbour teased last year.
RELATED: New Julia Louis-Dreyfus Led Project Is Rumoured To Be In Development at Marvel Studios
Unfortunately, due to the writers' strike, production has been paused for now on that. Brave New World, despite having had a trouble-less production so far (or so we think), was recently bumped from its May release date to July 26, 2024. Similarly, Thunderbolts was pushed into December 19, 2024, but all of this will depend on whether the studios finally sit down and reach a deal with the writers, and if the actors don't go on strike as well.
What do you think Harrison Ford's role will be in Captain America: Brave New World? Do you think he will be the Red Hulk, or is this much to do about nothing? Which of the many elements expected to appear in that film, including Sam Wilson's Cap, Tim Blake Nelson's The Leader, Joaquin Torres' Falcon, or even the Ross family, with Liv Tyler coming back as Betty Ross, are you most excited about? Let us know on our social media, and stay tuned for more Marvel news!
KEEP READING: Disney's New Schedule: Deadpool 3 Moves Up to May 2024, Next Avengers and Avatar Films Delayed; Two Star Wars Films to Hit in 2026, and More