Pixar's highly anticipated film Elemental is set to captivate audiences this weekend. Directed by Peter Sohn and executive produced by Pete Docter, the film takes viewers on a journey to Element City, a remarkable place where the elements of air, earth, water, and fire coexist and collaborate. The story revolves around Ember, a spirited and clever character from Firetown, who embarks on an adventure outside her familiar surroundings. The film promises to showcase the unique qualities and characteristics of each element, immersing audiences in a visually stunning world crafted by Pixar's visionary filmmakers.
Why Ember Believes Fire and Water Could Never Be Friends at the Beginning of Elemental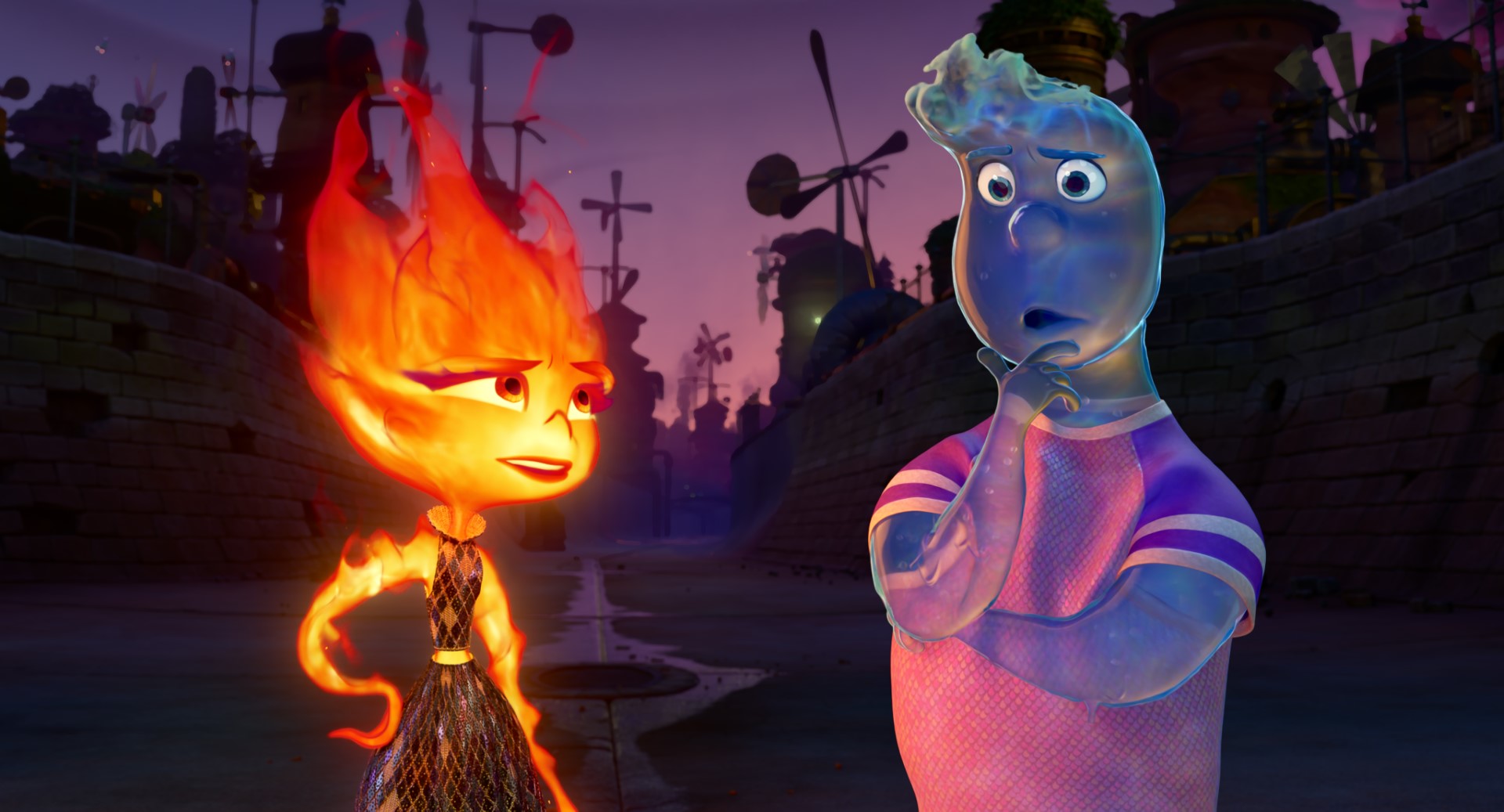 In the beginning of Elemental, Fire is very much isolated from the other elements. Fire residents live firmly outside of the city, and there are a lot of prejudices against them. The elements tend to have a lot of preconceived ideas about each other in general, but the ones about fire are more limiting whereas the rest are more conceptual. But the ideas are firmly rooted in the characters which dictate their beliefs and actions.
RELATED: Nimona Drops Stunning Trailer for 6/30 Netflix Premiere
Ember fully accepts her ideas and is very set on staying in the fire-side of Element City and not living or interacting with the elements, particularly water, in the main city. It's not through malice or anything, but it's a product of circumstance. During the Elemental press conference, Leah Lewis, who portrays Ember in the film, explains where Ember is at the beginning of the feel and why she is the way she is.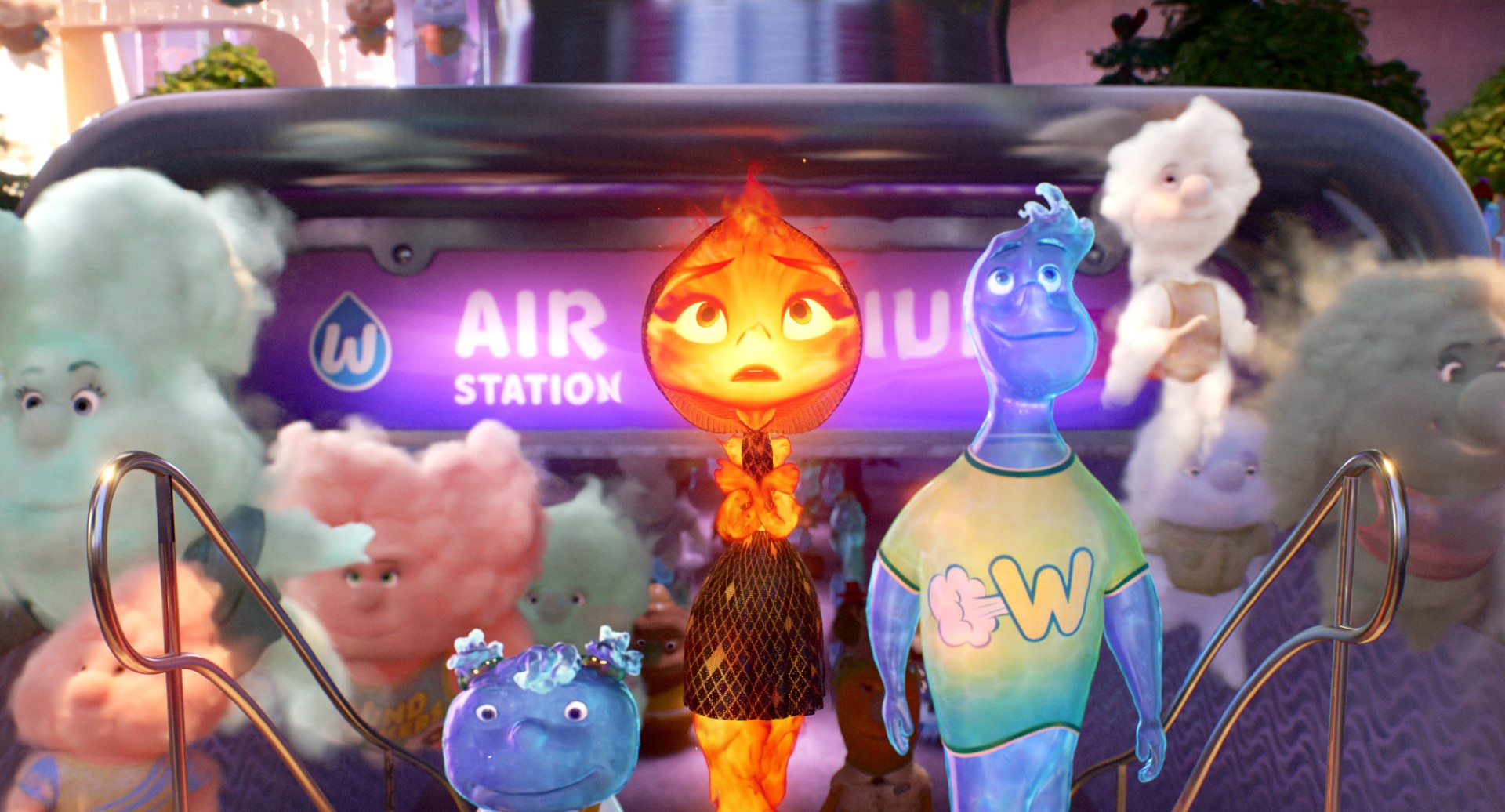 So you know, Ember does burn very bright, sometimes a little too bright, but there's never such things.
You know, she's a very fiery, passionate, young, independent woman who is very, very close to her family and so much so that she has this dream of wanting to take over her family shop. And in the beginning, you see why fire and water don't really get along.

I mean, a lot is at stake for them, just even interacting. I mean, they could literally extinguish one another or snuff each other out. And you know, that's a pretty big thing. You know, I don't know if I would want to go near someone if our lives were on the line because of that reason, but also just fundamentally because they're so different and they don't really socialize in ways that they would, I guess, with other elements, and especially fire because fire can, you know, kind of bring everything down.

Leah Lewis, Ember in Disney Pixar's Elemental
RELATED: Pixar Debuts the Charming "Carl's Date" Trailer
Lewis wonderfully explains the very real circumstances that affect Ember's mindset and perception of everything. Ember is simply ignorant as she hasn't had the chance to experience everything else is out there. A lot of people go through this, and once the opportunity to experience more presents itself, they tend to learn more and open up their minds if they take advantage of the opportunity. Luckily Elemental, is a whole movie about exactly that, and we get to see how opening up to the world opens Embers mind and the possibilities.
Elemental premieres on June 16, 2023, exclusively in theaters. Tickets are on sale now.
About Elemental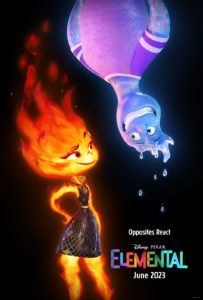 Release Date: June 16, 2023
Director: Peter Sohn
Executive Producer: Pete Docter
Producer: Denise Ream
Screenplay: John Hoberg & Kat Likkel and Brenda Hsueh
Story By: Peter Sohn, John Hpberg & Kat Likkel and Brenda Hsueh
Score: Thomas Newman
Produced By: Pixar, Walt Disney Pictures
Distributed By: Walt Disney Studios Motion Pictures
Cast: Leah Lewis, Mamoudou Athie, Ronnie del Carmen, Shila Ommi, Wendi McLendon-Cobey, Catherine O'Hara, Mason Wertheimer, Joe Pera

Synopsis:
Disney and Pixar's "Elemental" is an all-new original feature film that transports moviegoers to an extraordinary place called Element City, where a host of elements live and work. The trailer showcases each element—air, earth, water and fire—and what sets them apart according to Ember, a quick-witted and fiery woman who's always stayed close to home in Firetown. In "Elemental," which opens in theaters on June 16, she finally ventures out of her comfort zone to explore this spectacular world born from the imaginations of Pixar's filmmakers and specifically crafted for the big-screen experience.
What do you think about Disney and Pixar's Elemental? Which element do you think you would be? Are you excited to visit Element City'? Let us know your thoughts and expectations on social media!
KEEP READING: Spider-Man: Across the Spider-Verse Review – Every Frame is A Masterpiece, Every Note is a Symphony, Everything is Out of This World