Marvel Studios' highly anticipated series, Secret Invasion, helmed by director Ali Selim and head writer Kyle Bradstreet, is set to captivate audiences with a dark and gritty spy thriller that is set to shake the MCU to its core. Set in the present-day MCU, the series follows Nick Fury as he uncovers a covert invasion of Earth by shapeshifting Skrulls. With the help of his allies, including Everett Ross, Maria Hill, and the Skrull, Talos, who has integrated into human society, they embark on a race against time to prevent an imminent Skrull invasion and safeguard humanity.
The Skrulls are on Earth, and They Don't Want to Share It With Humans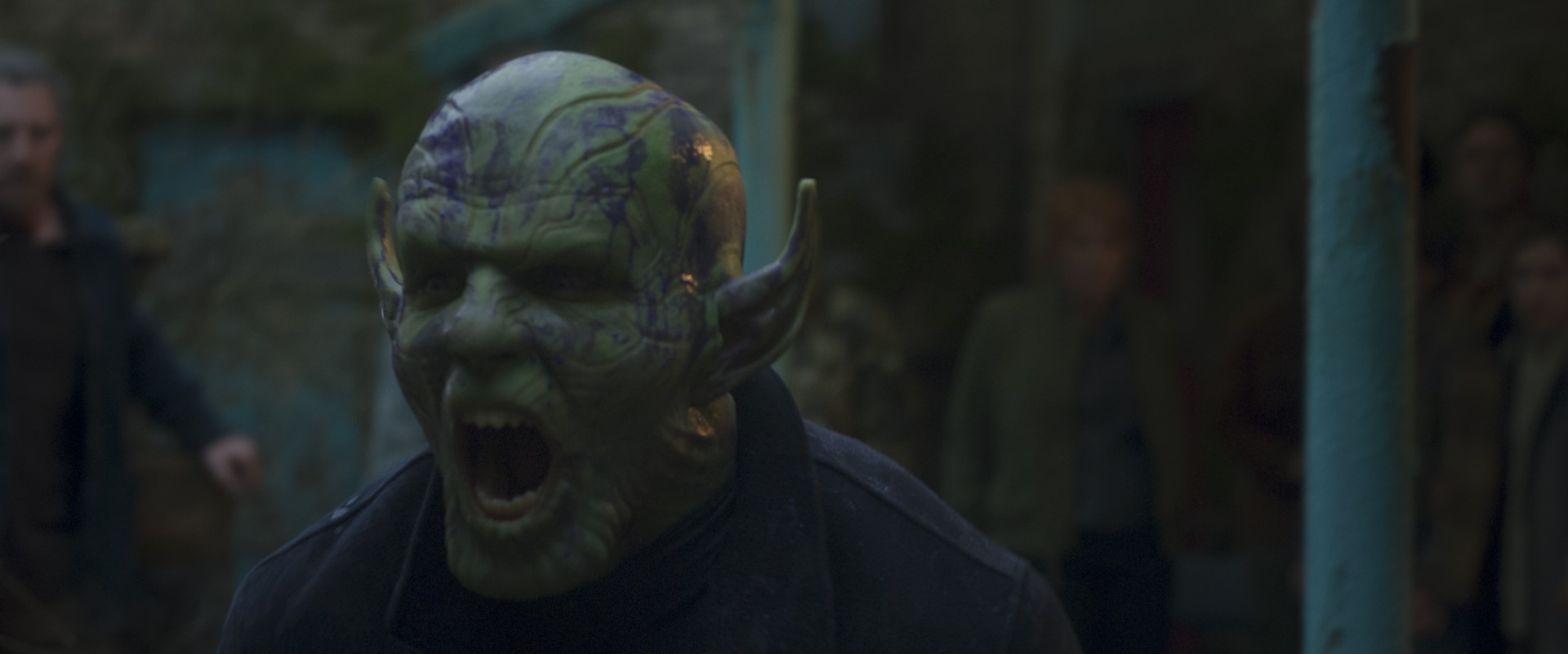 Other than the ignorant pride of being a human, it's hard not to at least understand why the Skrulls do not want to share Earth with us. Humans kind of suck. They suck so hard that a small unit of Skrulls has figured out a way to get humans to wipe each other out so they can take over the planet. It's a brilliant plan that Nick Fury and his team have to stop in order to save the human race.
RELATED: Hailey's On It! Creators Reveal Inspiration That Takes Hailey From 0 Action to Action Hero
These rebel Skrulls are also inspired by the failure of Nick Fury and Talos to find the Skrulls a new home. So on top of the global threat, there is a very personal stake in this mission for Fury and Talos. Combined with Fury's change after The Blip, there is tremendous drama interwoven in a very high-stakes mission to save the world and recompense for sins of the past.
High Stakes, Higher Tension, Peak Marvel
Personally, I've enjoyed the MCU tv series and am a fan of Phase 4. But I get the critique many have and can say that Secret Invasion quells the concerns. Secret Invasion capitalizes on the tremendous advantages of telling a story with superheroes and a connected universe. The superheroes allow for heightened emotions and drama that would otherwise be seen as cartoony and the connected universe allows them to amplify the stakes and situations by building on the foundation of everything before it without detracting from the new story.
RELATED: Disney's New Schedule: Deadpool 3 Moves Up to May 2024, Next Avengers and Avatar Films Delayed; Two Star Wars Films to Hit in 2026, and More
Secret Invasion magnificently does both. Global threats are fairly common in the MCU, but compared to intergalactic and multi-dimensional threats, it's kind of small. However, in the series, the threat is very personal and connected to the characters, so it feels bigger than dimension hopping. It goes big by going narrow, and it works spectacularly. There doesn't need to be a problem with multiple realities when there's a problem affecting your reality.
Secrets of Secret Invasion
The series is a peak espionage series. From the shots and cuts to the music and sound effects. Andrenaline and tension are constantly in flux as audiences will be racing to figure out what's happening and then anxiously trying to see if the series proves them right. Director Ali Selim and head writer Kyle Bradstreet are obvious fans and experts on the genre and thoroughly infuse espionage into the series' DNA.
RELATED: Letitia Wright Sees Shuri as a Griot at the End of Wakanda Forever, Uncertain About Character's Future
Combined with the cast who are all franchise leads in their own right, it is a complete tour de force of tension, drama, and mind-blowing revelations that make each consequent episode a need. Samuel L. Jackson, Cobie Smulders, and Ben Mendelsohn are getting to play their characters a lot more straight and grounded, which allows for more nuanced performances and really embraces the drama. They are the driving force of the series.
Kingsley Ben-Adir plays a great antagonist, a perfectly twisted reflection of our protagonists. Olivia Colman steals every scene she is in. She brings a frightening grace that adds a lot of layers to the spy game. Then there's Don Cheadle as Rhodey who makes it obvious he has been criminally underused in the MCU. His scene with Fury is powerful and really embodies the gravitas of not just Nick Fury's situation, but the ongoing situation the MCU has brewing. It incorporates history, real-life situations, and the MCU in a powerfully poignant scene.
The Secrets Out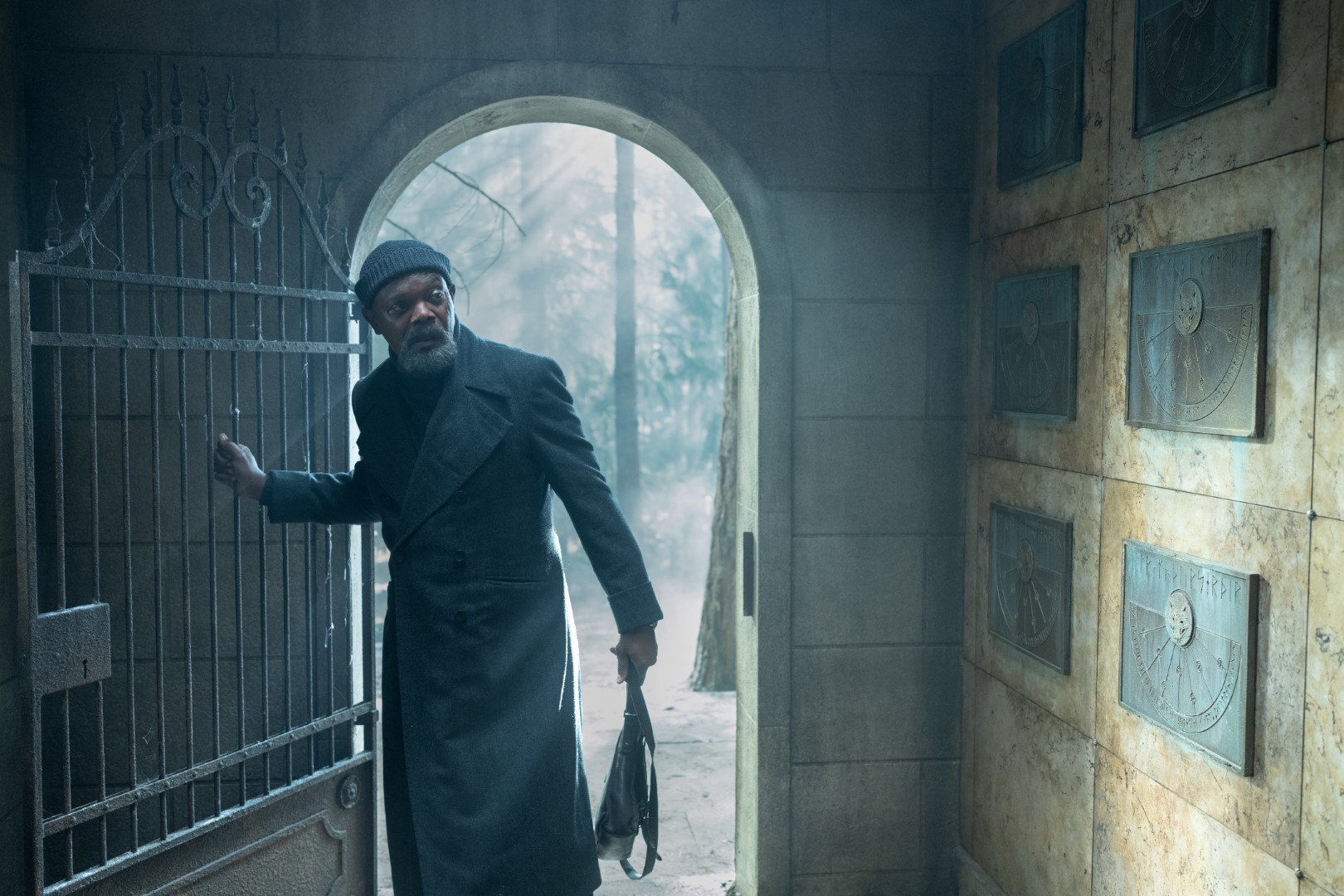 Marvel Studios Secret Invasion is a brilliant new direction that fully utilizes what the MCU has to offer. It is the high-stakes, high-tension, spy thriller that fans have wanted since Captain American and the Winter Soldier. It is a genre project within the larger MCU tapestry that will stand on its own as a great event series and simultaneously add a defining noteworthy patch to this continuous universe that the world has come to love.
I give Marvel Studios Secret Invasion's first two episodes a 9/10
Secret Invasion will premiere exclusively on Disney+ June 21, 2023.
About Secret Invasion
Release Date: June 21, 2023, exclusively on Disney+
Director: Ali Selim
Head Writer: Kyle Bradstreet
Executive Producers: Kevin Feige, Jonathan Schwartz, Louis D'Esposito, Victoria Alonso, Brad Winderbaum, Samuel L. Jackson, Ali Selim, Kyle Bradstreet, Brian Tucker
Co-Executive Producers: Jennifer L. Booth, Allana Williams, Brant Englestein
Production Company: Marvel Studios
Cast: Samuel L. Jackson, Ben Mendelsohn, Cobie Smulders, Martin Freeman, Kingsley Ben-Adir, Charlayne Woodard, Killian Scott, Samuel Adewunmi, Dermot Mulroney, Christopher McDonald, Katie Finneran, with Emilia Clarke, with Olivia Colman, and Don Cheadle

Synopsis
In Marvel Studios' new series "Secret Invasion," set in the present day MCU, Nick Fury learns of a clandestine invasion of Earth by a faction of shapeshifting Skrulls. Fury joins his allies, including Everett Ross, Maria Hill and the Skrull Talos, who has made a life for himself on Earth. Together they race against time to thwart an imminent Skrull invasion and save humanity.
Are you excited about Marvel Studios Secret Invasion? Who do you think is a Skrull? When do you think took over in the MCU timeline? Let us know your thoughts and theories on social media!
KEEP READING: Inaugural National Tour of the Harmonious Spider-Man™: Into the Spider-Verse Live in Concert to Launch August 27