Marvel's Secret Invasion series on Disney Plus was able to put together quite an impressive cast list even if we restrict ourselves to MCU newcomers. From Kingsley Ben-Adir to Emilia Clarke, the show's acting talent vibrates off the screen, but there's always been one name to stand out among the rest; Olivia Colman. the Emmy and Oscar-winning actress behind such iconic performances as The Queen in The Favourite and The Queen in The Crown (yes, lots of royalty here).
RELATED: Deadpool 3 Star Hugh Jackman Shares Bearded Wolverine Look For New Marvel Shoot
From the moment she was cast, Colman seemed to be the latest in a list of actors that included names like Cate Blanchett, Michael Douglas, Anthony Hopkins, or even Michelle Pfeiffer. They are actors with already established careers who just want a fun gig for a couple of months and a fat paycheck in their bank accounts; Marvel, in the meantime, can benefit from the caché they bring to their movies. It turns out that in Colman's case, it may not be exactly that.
Speaking at the Secret Invasion press conference, which The Illuminerdi attended, Colman revealed, very excited, that she is a big fan of the Marvel Universe and that she'd been asking her agent to throw her name into the ring for many years before the phone rang for Secret Invasion. She said:
"After every Marvel film that's landed in cinemas I phoned my agent and said 'Please, can I be in a Marvel [film]?' And finally, either she got fed up of me calling her, or it happened. So it wasn't 'why Secret Invasion?', Secret Invasion called and she mentioned the world 'Marvel' and I went 'Yes please!' So that's why. And I have an absolute ball and it lived up to everything that I was hoping for."

– Olivia Colman –
RELATED: Secret Invasion: Kingsley Ben-Adir's Shares His Fascinating Inspiration for the Villainous Gravik
Colman will be playing Special Agent Sonya Falsworth, a high-ranking MI6 officer who has a personal history with Nick Fury, as revealed by Vanity Fair earlier this year, but that is pretty much everything we know so far.
Secret Invasion and Working for Marvel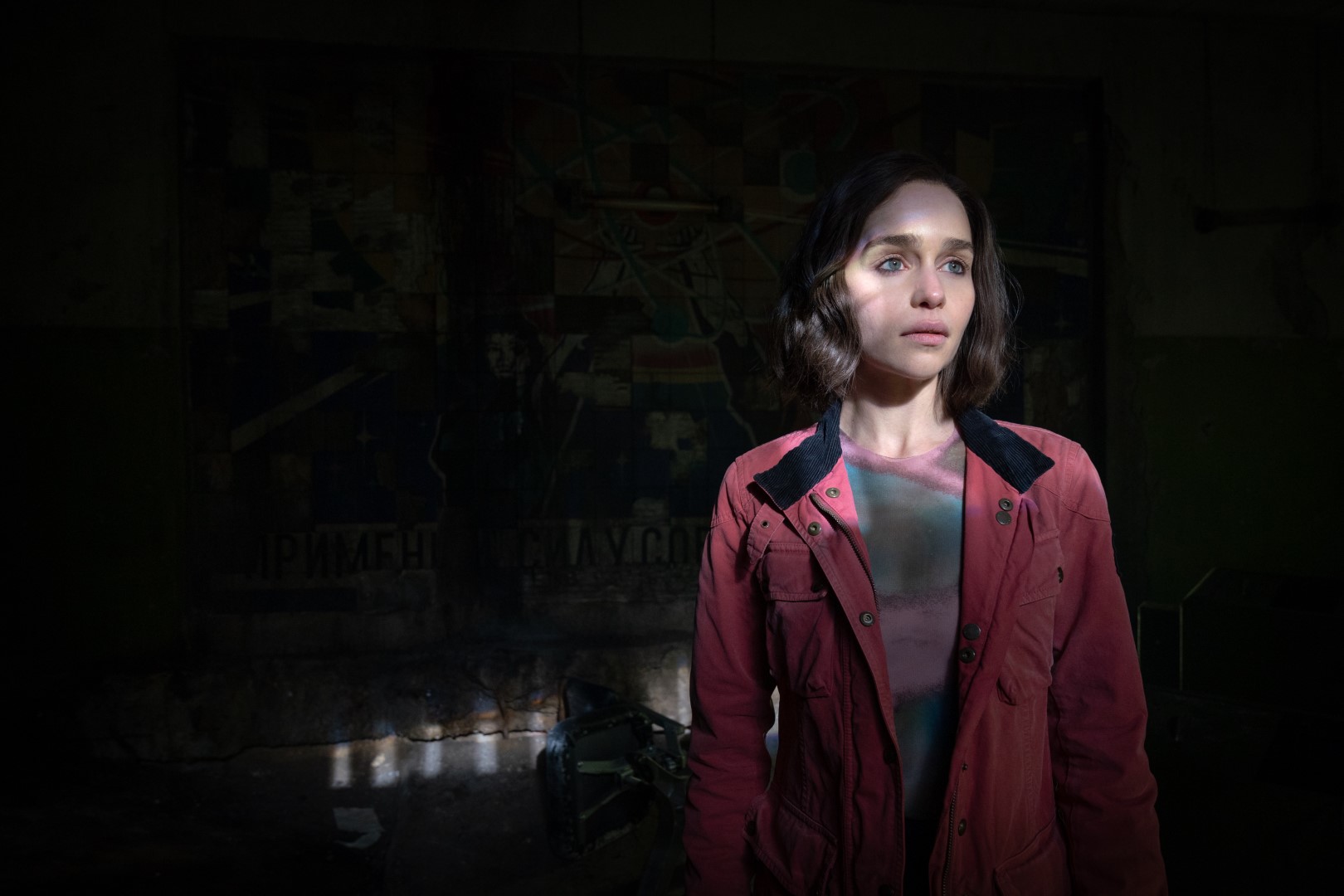 Another question raised during the press conference pertained to the newcomers' ability to keep secrets, something Marvel is famous for requesting their actors. But Emilia Clarke, for instance, has a lot of experience in that field, as she explained:
"I've been well-prepped in spoiler-land so I do regular non-super… Non-this, and I try to be careful about spoilers and people are like 'No, we just saw the damn movie. Tell us exactly what happened, we just watched it!' So I was aware of that, but what I can say is that it was the warmest, most gorgeous, safe, playful, happy set I've ever been on. You've just gone to the top of the tree, you're there. And then you find everyone there is just having a really good time."

– Emilia Clarke –
RELATED: Zazie Beetz Denies Returning in Deadpool 3 As The Insanely Lucky Domino
Other stars joined in on the sentiment, namely Ben Mendelsohn, who said:
"I'd like to add, Marvel are the best people you'll ever get to work for."

– Ben Mendelsohn –
This has been a shared feeling among several actors that come to work for the studio. Famously, Ethan Hawke had bashed the genre a few years before he decided to join Marvel's Moon Knight, later saying that Marvel's approach is very actor-friendly, perhaps not so much director-friendly.
Secret Invasion will start streaming on Disney Plus on June 21. What do you make of Olivia Colman's comments? Are you excited that she was clamoring for a role in Marvel for so long, and that this isn't just another paycheck for her? What do you make of Clarke and Mendelsohn's comments on working for Marvel? Let us know on our social media and stay tuned for more!
KEEP READING: Secret Invasion: Kevin Feige Reveals that Samuel L. Jackson Really Had the MCU's First F-Bomb