Marvel Studios' Secret Invasion features many familiar faces and brings a few newcomers to the Marvel Cinematic Universe. While Emilia Clarke and Olvia Colman are incredible as G'iah and Sonya Falsworth, respectively, Kingsley Ben-Adir's villainous performance is one for the record books.
RELATED: Secret Invasion Review [Ep 1-2]- Shakes the MCU to Its Core
Ben-Adir plays Gravik, a shapeshifting Skrull and the leader of the rebel sect of aliens that believe Earth is theirs for the taking. There are many reasons for Gravik's belief, which Secret Invasion will explore, as he works towards reaching many of his goals – some obvious and others more mysterious.
Gravik Was A New Opportunity
The Illuminerdi recently attended the Secret Invasion virtual press conference, where Kingsley Ben-Adir peeled back the curtain on Gravik and why he decided to join the MCU:
"He just felt like a part that I hadn't been approached for before, and there was an opportunity to do something a little bit different with this one."

– Kingsley Ben-Adir, Secret Invasion press conference –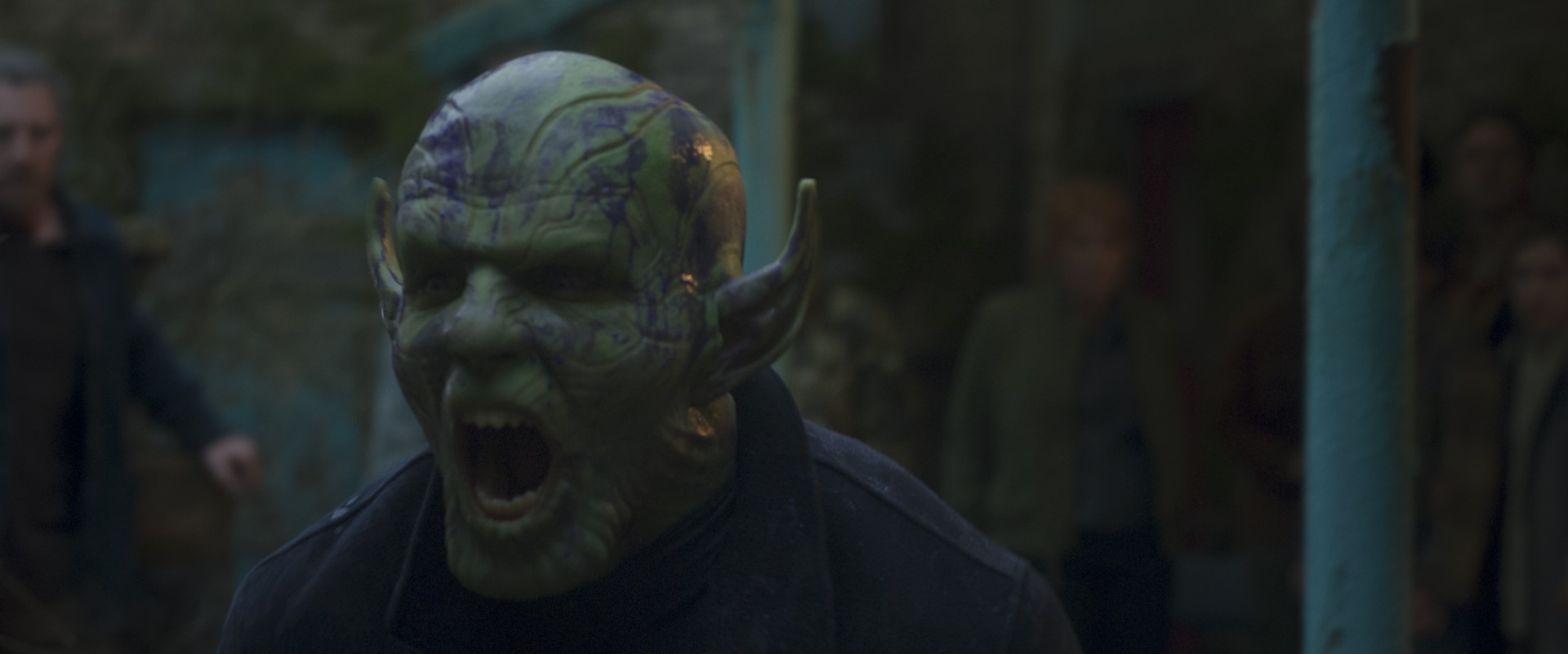 On the surface, Gravik seems like a general villain, but Secret Invasion doesn't take long to show there's more to the Skrull than meets the eye. One of the more complex villains to grace Marvel's Disney+ shows, Ben-Adir quickly realized there was something special about Gravik, revealing that he found inspiration in another series' villain.
"When we spoke, it was just Sam [Jackson] and Ben [Mendelsohn] who were sort of attached to the project, and Brian [Tucker] sent me a couple of taster scenes, which was the kind of showdown with me and Sam and the scene that we [looks at Mendelsohn] have, I think, in Episode 3.

It was a series called ZeroZeroZero, and there's a character called Manuel in that, and I kept seeing kind of weird parallels because I knew this show was trying to be more grounded and darker. Yeah, I guess I took a lot of inspiration from that. Just how to make him as unsentimental as possible. His hatred for these two, there's something about how much he hated Nick [Fury] and how much he hated [Talos]. I was like, God, this feels really enticing."

– Kingsley Ben-Adir, Secret Invasion press conference –
READ MORE: Secret Invasion Explores Maria Hill and Nick Fury's Post-Blip Relationship
Fans will have to wait to see more of Ben-Adir's villainous Gravik when Secret Invasion premieres on Disney+ on June 21.
About Secret Invasion
Release Date: June 21, 2023, exclusively on Disney+
Director: Ali Selim
Head Writer: Kyle Bradstreet
Executive Producers: Kevin Feige, Jonathan Schwartz, Louis D'Esposito, Victoria Alonso, Brad Winderbaum, Samuel L. Jackson, Ali Selim, Kyle Bradstreet, and Brian Tucker
Production Company: Marvel Studios
Cast: Samuel L. Jackson, Ben Mendelsohn, Cobie Smulders, Martin Freeman, Kingsley Ben-Adir, Charlayne Woodard, Killian Scott, Samuel Adewunmi, Dermot Mulroney, Christopher McDonald, Katie Finneran, with Emilia Clarke, with Olivia Colman, and Don Cheadle
Synopsis: In Marvel Studios' new series "Secret Invasion," set in the present-day MCU, Nick Fury learns of a clandestine invasion of Earth by a faction of shapeshifting Skrulls. Fury joins his allies, including Everett Ross, Maria Hill, and the Skrull Talos, who has made a life for himself on Earth. Together they race against time to thwart an imminent Skrull invasion and save humanity.
Are you excited about Kingsley Ben-Adir's Gravik in Secret Invasion? Do you think he could be Super Skrull? What do you think hiFury'stionship with Nick Fury is? Let us know your thoughts and theories on social media!
KEEP READING: DON CHEADLE IS READY TO EXPLORE RHODEY IN SECRET INVASION WITHOUT THE AVENGERS