One of the key relationships in the upcoming Disney Plus series Secret Invasion will be that between Ben Mendelsohn's Talos and Emilia Clarke's G'iah (more on this later). Both actors were part of the official press conference for the show, and a question about their off-screen relationship was asked. As Emilia Clarke explained, the two loved working together:
"I love him. I just love Ben. I love working with Ben, it was so much fun. It was really easy because obviously, we're playing… I mean, there's tension all over the show, but there's obviously a deep familiarity and shorthand and knowledge of each other that is just so freeing acting with Ben. It was just gorgeous, we just had a giggle, didn't we? We had a good time!"
RELATED: Secret Invasion: Olivia Colman Has Been Asking To Join The Marvel Cinematic Universe for Years!
Ben Mendelsohn agreed, adding that he was a bit nervous at first about his collaboration with Emilia Clarke, though he was a bit loose with the way he handled his microphone and his words were almost unintelligible.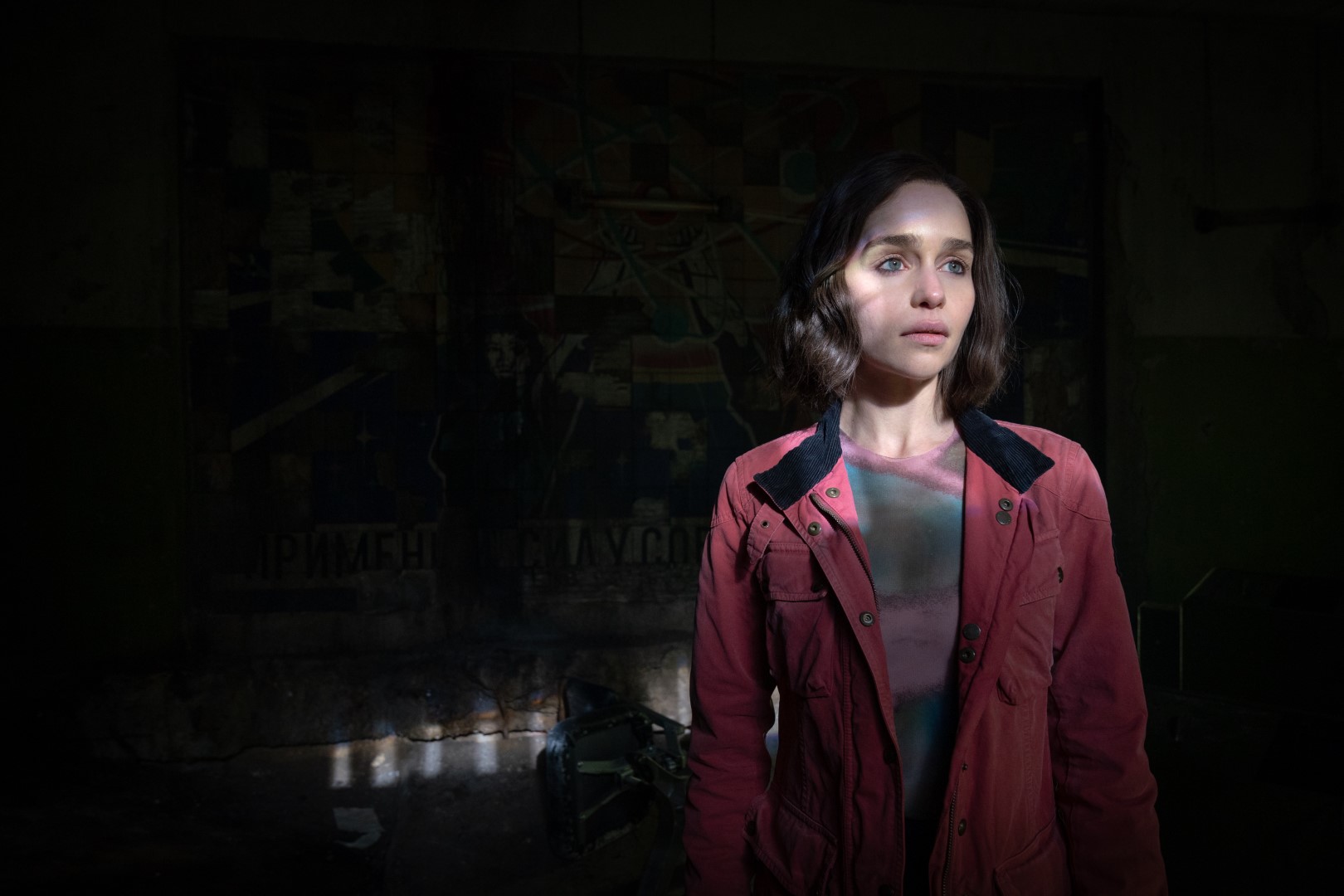 Who Are Ben Mendelsohn and Emilia Clarke Playing in Secret Invasion?
As it's been established by the trailers and the promotion of Secret Invasion thus far, the story is picking up after the events of Captain Marvel, which saw the introduction of the shape-shifting alien race, the Skrulls, led by Ben Mendeloshn's Talos. As revealed in that film, the Skrulls were being hunted down by the Krees and eventually forced into hiding. By the end, Nick Fury formed an alliance with them and promised to find them a home, either in outer space or on Earth.
RELATED: Secret Invasion: Kingsley Ben-Adir's Shares His Fascinating Inspiration for the Villainous Gravik
It's now been three decades, and the Skrulls have yet to see that promise fulfilled. An anti-human movement, led by Gravik (Kingsley Ben-Adir) was started, and more and more Skrulls are joining their lines. One of them, in an interesting twist, is Talos' daughter, G'iah, played by Emilia Clarke in the show.
As revealed by Vanity Fair earlier this year, G'iah, who we already met in Captain Marvel as a little girl, has grown some resentment towards humans over the years, despite his family's deep connection to the man who offered them shelter. Clarke told the publication about her character:
"It's hardened her, for sure. There's a kind of punk feeling that you get from this girl. She's a refugee kid who's had Talos for a dad, you know what I mean? Maybe the fact that we didn't know he had a kid up until this point tells you everything you need to know about their relationship.

"These people promised a lot of stuff a long time ago, and not a lot has happened. So understandably, a certain amount of resentment has been built. There's a lot of emotions that live within her, and there's a lot of confrontational aspects to her character that have come from circumstance. You understand why she has the feelings that she does."
It's clear that the relationship between father and daughter will be crucial to Secret Invasion, mostly because it is a microcosm of the entire conflict that is happening. To emphasize that point in the narrative, we also wouldn't be surprised if the writer had included a critical point in the narrative where G'iah gets hurt in her fight against humans and Ben Mendelsohn must make a critical choice, or vice versa.
Secret Invasion is a six-episode series on Disney Plus directed by Ali Selim and written by Kyle Bradstreet. The first episode will premiere on June 21. What do you think about Emilia Clarke's comments? Are you excited to see that father-daughter relationship develop on screen? Let us know your thoughts on our social media, and stay tuned for more Marvel news!
KEEP READING: Secret Invasion Review [Ep 1-2]- Shakes the MCU to Its Core